Wanderlust in the digital age brings about new opportunities and new challenges. Here's how to keep yourself connected and protected when you're on the move.
If you're working from somewhere new and dread your video call dropping during an important meeting, you're not alone.
That was me three years ago. Since then, I've worked remotely across five continents, including destinations known for iffy internet connections. I've navigated getting online when a connection is hard to come by, and the solution doesn't include rescheduling video calls until further notice.
Whether you're hosting a podcast from an RV in the middle of nowhere or have only one chance to pitch an investor over Zoom from the other side of the world, here's how to ensure a strong and secure internet connection no matter where you are.
Fiber-Optic Technology Is Your Best Friend
Fiber-optic internet technology transmits information using light, rather than electricity, offering speeds up to 940 megabits per second (Mbps). That means that I can not only work at my natural speed without interruption but also watch Netflix during my off time without fear of cliffhangers.
When searching for a place to call home for a month in Puerto Viejo, Costa Rica, an area that typically offers low speeds, I came across an apartment listing with fiber-optic internet. I was sold. That apartment was uncommon, but it's proof that you can find fiber optics throughout the world if you search hard enough.
Where to start? For around $150–$300 per month, coworking spaces guarantee strong connections, often via fiber-optic internet, so they should be the first places to look.
Coliving spaces also offer similar speeds since they're equipped for remote workers. Even if you're not interested in shared housing, look specifically for the words "fiber-optic" or "fiber optics" in accommodation listings.
Request a Speed Test
If you're planning to work from your accommodation, request a link to a speed test while the property manager is connected to the Wi-Fi. Speed can easily be tested by visiting Speedtest.net, clicking "GO," waiting for the upload and download speeds, and selecting the option to share the link when it's complete. Proof is important because not all properties will test their speed or be honest about it. I learned this from booking an accommodation in Montenegro that promised 100 Mbps, but when I arrived, I could barely secure 7 or 8 Mbps.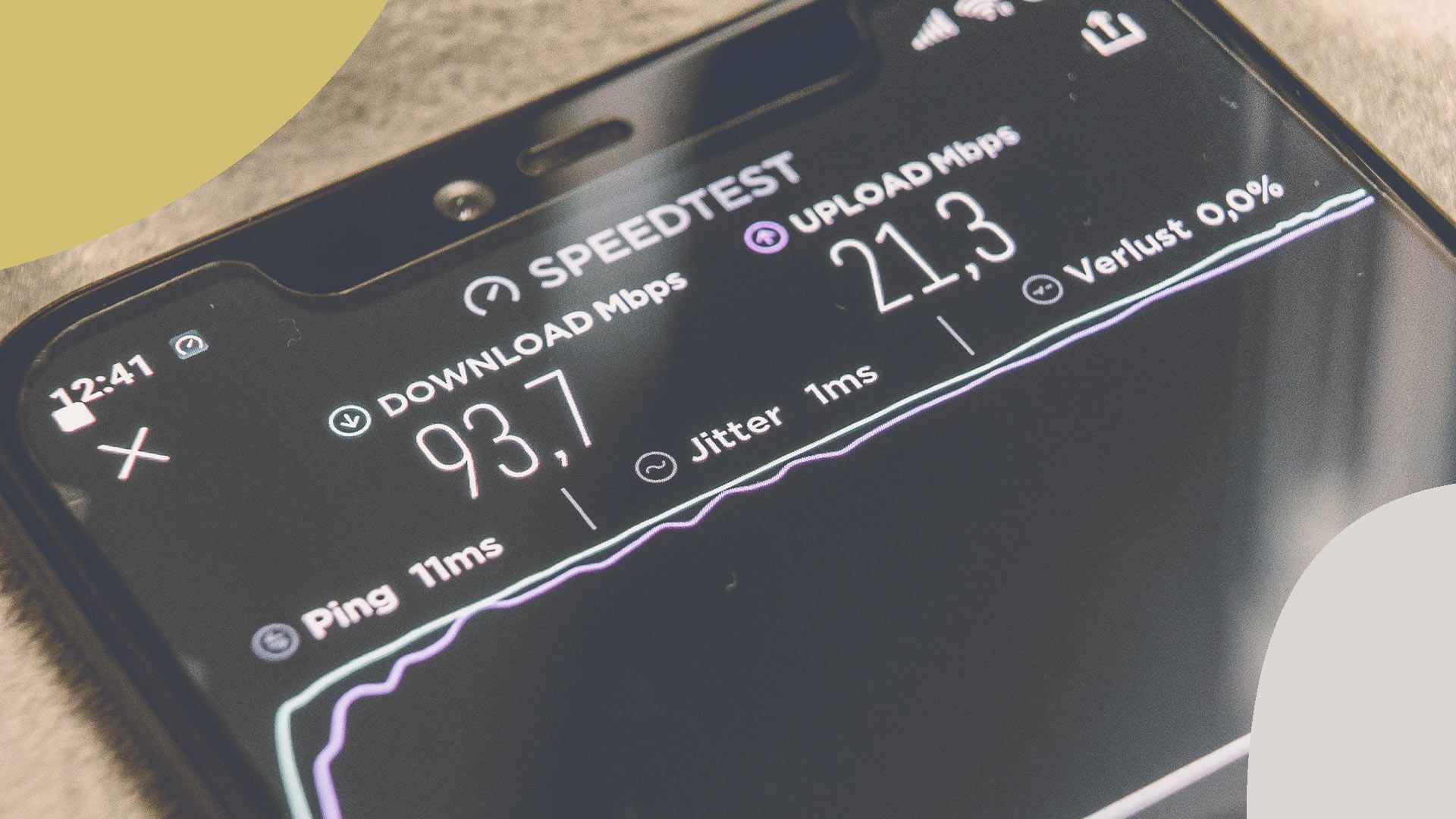 Better yet, read through the online reviews for the housing you're interested in and filter the search by "Wi-Fi" or "internet." If you don't find any related information, search for the property on a third-party platform like Booking.com, Airbnb, Hotels.com, or Google Hotel to find a good mix of reviews (and prices).
Use a Mobile Hotspot
Let's face it: Finding fiber-optic internet can still be challenging, depending on your sign-on site. But that doesn't mean you can't have a strong internet connection from anywhere.
I carry a mobile hotspot with me wherever I go in case the Wi-Fi in the area isn't strong enough. This has saved me and fellow digital nomads a number of times throughout our travel journeys.
Take it from Mitch, founder of Project Untethered, who's been on the road for the past four years: "Always have a backup plan. You should never rely on the Wi-Fi at your hotel, Airbnb, or local coffee shop. If you arrive and it's not working, you're toast. Nowadays, you can carry internet along with you.The idea is never to get caught without a plan B."
There are endless reviews out there to help you weigh the pros and cons of each hotspot device, but these are the features I recommend for digital nomads:
Unlocked:
While carriers boast about their worldwide coverage, they might have limits and spotty coverage in lesser-known areas of the world. Purchase a local SIM card when you arrive somewhere new, as the coverage is often better, at a fraction of the cost.
Battery life:
Some mobile hotspots can't hold a long charge, and that can become a problem if you're not near a power source. Consider investing in a hotspot that can sustain a charge for a full workday at minimum.
Supports 3G and 4G:
5G is a hot topic, but it's not available everywhere. That means you'll hit a snag if your mobile hotspot doesn't support 3G in a zone that doesn't offer faster speeds.
Size and weight:
I try to travel as minimally as possible, but all of my technology combined can weigh down my daypack. Be aware of the size and weight you're adding to your load.
Number of devices:
I like to connect my phone, laptop, and tablet to the internet simultaneously, so the number of simultaneous connections is an important factor.
Determine the Best SIM Card
Sometimes a social media group can be an option for guidelines. Before I arrive at a new location, I'll join a local digital nomad or remote work Facebook group to learn insider tips. I always search for the keywords "SIM" and "internet" to get the scoop in the area.
For example, a couple of weeks before I was set to arrive in Dahab, Egypt, I joined Dahab Digital Nomads, a small but active group that covers what it's like to work remotely from the beach town. I searched "SIM" and discovered more than 25 posts discussing which SIM card company had the strongest connection, where to purchase a SIM card, and what's considered a good deal.
If you don't find what you're looking for, ask the group. I've found that the smaller and more intimate the group is, the more eager people are to answer a newcomer's questions.
Beyond insider insights, here are some helpful SIM card considerations:
Cost:
The cheapest provider with a flat rate isn't always the best. Compare coverage maps to make sure you'll_ be able to connect with the provider you choose.
Where to buy:
You can purchase SIM cards at the airport, but they can be more expensive there. Research what providers are offered in the country, and locate the flagship store or kiosk locations around the city to find the best option to meet your needs.
Purchase requirements:
Sometimes you'll need your passport to buy a SIM card—in Egypt, for example. In Morocco, however, you can buy one without any form of identification.
On-spot activation:
Save yourself a return trip to the store by asking the clerk to activate your SIM card while you're there. Otherwise, you might have to send a code to a local number and the prompts might be in the local language.
Tether Your Phone
Your phone can serve as backup number three. When all else fails, you can tether your computer to your cell phone to tap into the data. I use this as a last resort, though, since a local SIM is often significantly less expensive than using a cellular plan and the connection isn't always fast enough for work.
In order to tether your phone to your computer, go into your phone's network and internet settings and toggle on "hotspot and tethering." You may need to set up a network name and password if you haven't already, but thereafter you'll see the option pop up as a Wi-Fi network on your computer.
If you're weighing different international mobile phone plans, I recommend comparing these features:
Capped monthly bill:
Get peace of mind by using a service that won't tack surprises onto your bill. This is important when you're traveling abroad, since roaming fees can kick in when you least expect them. For example, I had a friend whose Wi-Fi disconnected when she was flying from Dubai to Brisbane, so her cell phone plan accidentally activated. That mistake left her with a bill of more than $1,000. Don't let that happen to you.
Connection to other networks:
Find a plan that doesn't rely on just one network but has partnerships with other services around the world. That way, you'll connect to the fastest network wherever you are, not just the network in alliance with your provider.
Unlimited international texting:
It's likely you'll have to pay per minute for international calls, but it makes life easier when you don't have to consider how many texts you're sending throughout the month.
At the beginning of my full-time travel journey, I met a veteran digital nomad on the coast of Malta who raved about Google Fi. So I did what any logical person would do with advice from a complete stranger in the middle of the Mediterranean: I switched to Google Fi.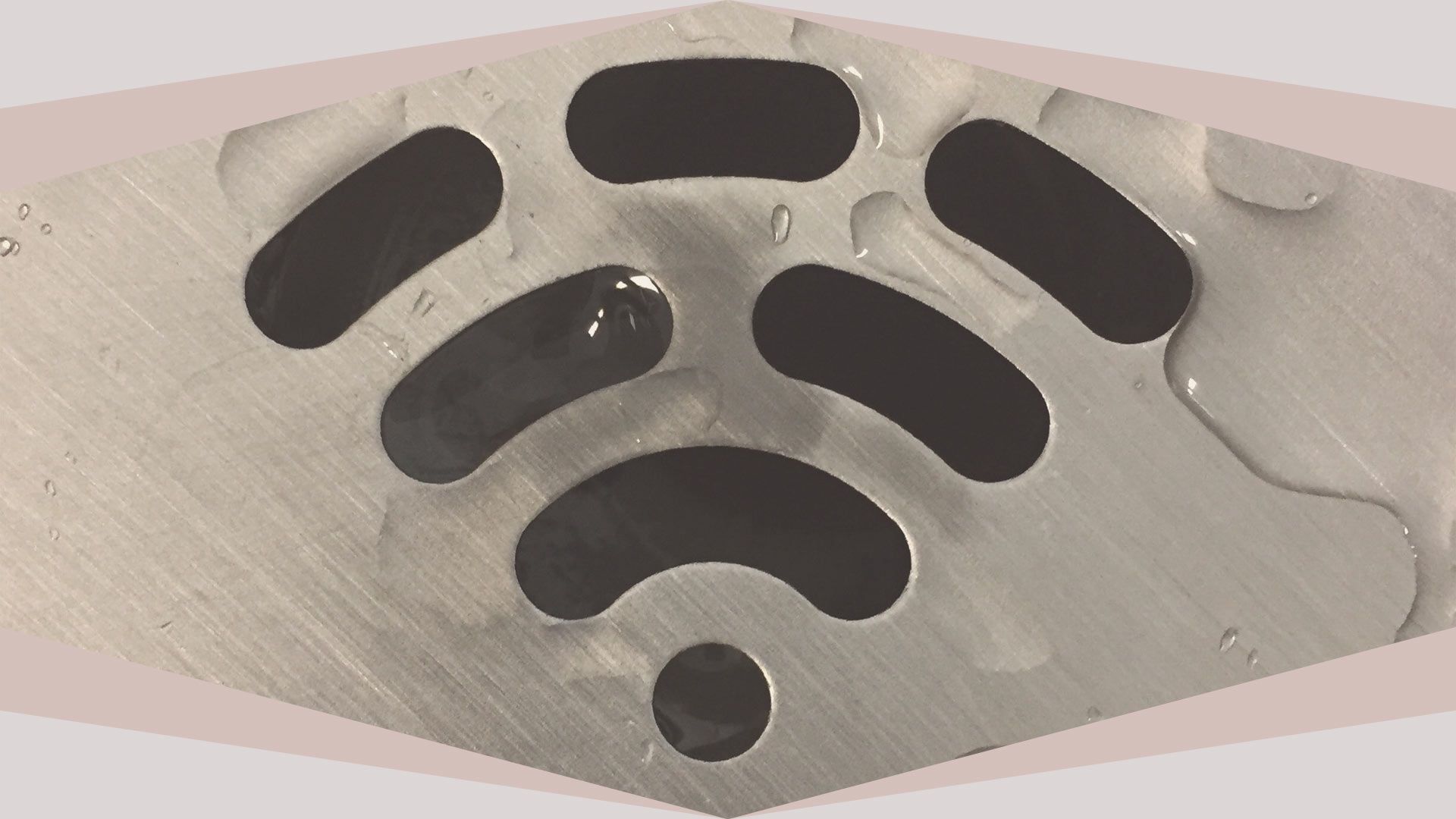 And I'm so glad I did. I use Google Fi for my cell phone plan, since it allows me to keep my US number and to call, text, and use data anywhere in the world. It's $20 per month and an additional $10 per gigabyte of data. It caps at $80 per billing cycle, so I never have to worry about receiving a jaw-dropping bill at the end of the month.
I've tried other international plans, but thanks to the monthly cost cap, I've found that Google Fi is the best option for those who cross borders often. Plus, I pay only for the data I use and have unlimited international texting.
Having both a mobile hotspot with a local SIM and a cell phone with an international plan gives me the assurance I need to connect if the Wi-Fi fails or is slow.
Pro tip: If your Wi-Fi and cellular connections are slow, tether them together using Speedify.
What If Cell Service Is Not Available?
If you've driven extensively through the United States, you know that cell service can be scarce at times. On a 3,200-mile road trip from the East Coast to the West Coast, I was left without a cellular connection for hours at a time.
But every so often, I'd come across a chain restaurant. It's not ideal working from a McDonald's, Panera Bread, Burger King, Starbucks, or Dunkin' Donuts, but they provide free Wi-Fi. So look for a nearby chain restaurant, or even a Wi-Fi-ready nonchain eatery, to get your work done.
Another option is to head over to the local library—there's often free Wi-Fi, it's comfortable and quiet, and you won't be tempted to indulge in an order of fries.
The Future of Internet for Digital Nomads
The future is bright for remote work. And, in some cases, the future is already here: The growth of 5G—the latest and fifth-generation technology standard for broadband cellular networks—allows for faster connectivity and more reliability than ever. Find out if the area you're in has 5G coverage through Ookla's 5G map.
With much anticipation, Starlink—a high-speed and low-latency, or low-delay, broadband internet service—is now in beta testing around the world. This new kind of internet is set to launch later in 2021; learn what to expect from the launch in this CNET article.
Secure Your Identity and Your Work
It's inevitable that you'll connect to many different networks when you move from a coffee shop to a coworking space to other locations. That makes you vulnerable to cyber-attacks. You can protect yourself by taking these steps:
Use a VPN
If you've scoured the web for advice as a location-independent worker, then the recommendation to invest in a virtual private network (VPN) is nothing new. A VPN encrypts your internet activity, so your information remains secure regardless of your location or your internet provider. That means you won't have any unwanted eyes on your log-in information or top-secret project.
There are multiple options out there, but Nate, Travel Lemming founder, endorses one feature that remote workers shouldn't live without: "Any VPN will work so long as it has a 'kill switch' that disconnects the internet when the VPN connection drops. Without this, the VPN is exposed when the connection drops."
I've been using Hotspot Shield for years and am a big fan because one of its plans comes with antivirus software, a password manager, and a spam-call blocker in one bundle.
Use a Password Manager
It's easy to have the same password for everything, but that makes you even more vulnerable to cyber-attacks. A password manager acts as an encrypted database with one master password, so you have only one password to remember but you have strong, long passwords for every login you use.
This means that if one of your logins gets into the hands of the wrong people, they wouldn't have access to all of your other accounts, too.
Cloud Backup and Remote Wiping
If any of your devices are lost or stolen during your travels, you'll want to make sure that your information and work aren't compromised. That's where remote wiping comes in. It allows you to erase all data that's on one device from another device. Apple and Android offer remote wiping as a feature, but you can also consider third-party options like Dropbox.
If this happens to you, it's important to have your information saved elsewhere. Luckily, there are a number of cloud backup services that automatically back up your devices, so you can pick up where you left off on a new device.
Being a digital nomad doesn't mean you have to sacrifice your availability, connection, or security. With enough planning and backup, you can keep a safe and stable internet connection from anywhere in the world.