When I tell people that I travel full-time while working remotely, they imagine me lugging around a 50-liter backpack between run-down hostels. But that couldn't be farther from the truth.
As a digital nomad, I travel at a slower pace and spend one to two months in each location. That also means I don't compromise on certain luxuries like staying in a private room, using a rolling suitcase, and sticking to my skincare routine.
My best-kept secret of the nomadic lifestyle is how much it costs. I spend 35% less traveling full time than I did committing to a year-long lease in San Diego, California. The money I've saved in the process has allowed me to stay in coliving spaces across Asia, South America, and Europe.
Along the way, I've picked up a lot of knowledge about how to locate, book, and stay in coliving spaces around the world—even in the time of COVID-19.
What Is Coliving?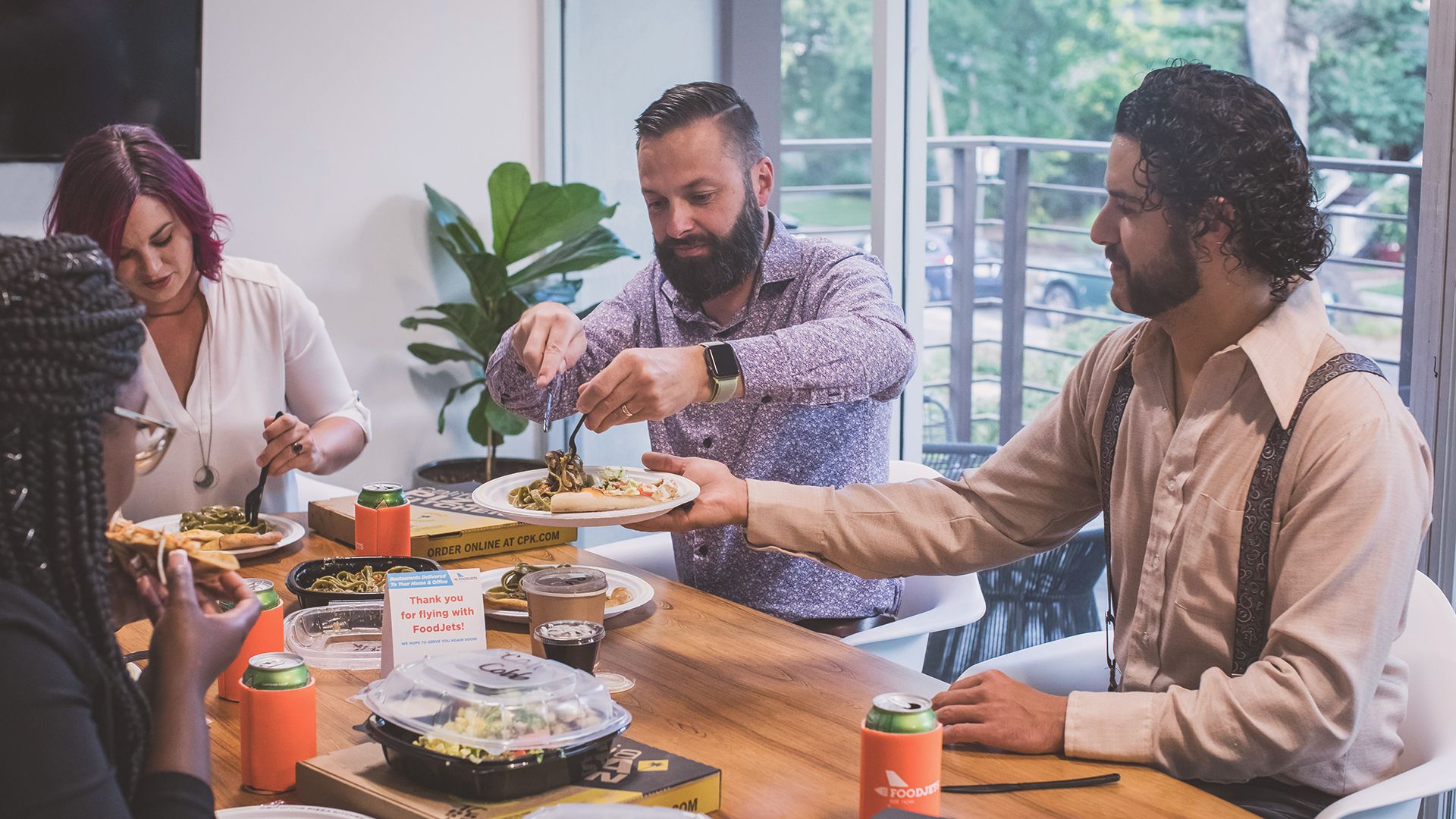 Coliving refers to shared housing spaces for people to live, work, and enjoy time together as a community. Modern day coliving is more than living with roommates—it's a place to cook meals together, brainstorm business ideas, or even participate in language exchanges.
Coliving spaces typically offer fully-furnished private or shared bedrooms, as well as shared common areas like kitchens, coworking areas, bathrooms, gyms, and living rooms.
Most coliving spaces offer short-term leases with utilities included, so it's ideal for those who don't want to commit to a 12-month lease or furnish an apartment. Costs range from $25 to $130 per night; many spaces offer discounts for longer stays.
How to Find a Coliving Space
As a result of the rise in remote work, more coliving spaces are opening up.
However, not all coliving spaces are co-equal. For example, some hotels or boarding schools will promote themselves as coliving spaces when in actuality they're just trying to fill empty rooms; they lack a community or coworking space.
You can save yourself some of the headaches I've experienced by using my process for finding coliving spaces.
Widen Your Search
Before I look for coliving spaces, I first research the digital nomad experience and remote communities in the areas I'm interested in.
My search history will look something like this:
Digital nomad in [country/city]
Digital nomad in [country/city] inurl:reddit.com
Digital nomad meetup in [country/city]
Cost of living in [country/city]
Visa information for US passport holders in [country]
Internet speed in [country/city]
And I always look beyond the first page in search results. You should, too—and here's why.
Many businesses invest in search engine optimization (SEO) to grow their brand; as a result, they appear in the top organic search results. However, many of these pages are written by people who haven't worked remotely in these locations, or who are being paid by those who own the space.
To find more informed perspectives I dig deeper to find anecdotes from bloggers who might have a smaller following but have experienced the locations they write about. I'll also look for digital nomad events on Meetup or Facebook to check the prevalence of the community in a particular location.
Locate Coliving Spaces
Once I get a sense of the remote work community in a specific country or city, I'll research the coliving and coworking options using these searches:
Coworking in [country/city]
Coliving in [country/city]
Short-term lease in [country/city]
Fully-furnished housing in [country/city]
I also search using Anyplace, a platform that advertises and books flexible-term accommodations, to see their options in a specific city. I read reviews, learn about the neighborhoods the coliving spaces are in, and see if there's availability in my budget range of $30 to $50 per night.
At this stage, I also compare any coliving options to Airbnb, Booking, and Hotels.com to see if the pricing is fair and in line with other area prices. If there are no coliving options in the city, I'll occasionally book through these platforms and work from a local coworking space instead.
Narrow by Amenities
There's nothing worse than a choppy internet connection while on a video call with a colleague or client, and it's no fun eating alone at every meal. That's why fiber optic internet, a shared kitchen, and a digital nomad community are my most important amenities.
There are plenty of other coliving amenities or services to choose from that might be more important to you, like organized outings, gym access, career workshops, yoga, or surfing parties. Prioritize the perks that fit your lifestyle best—at times it can be worth spending more on your accommodations for the amenities alone.
My Favorite Coliving Spaces
I've stayed at coliving properties across Europe, Asia, and South America, but three properties stand out as the best.
Nine Coliving
Nine Coliving, located in Tenerife, Spain, epitomizes my perfect coliving space. It's situated in the historic city of La Orotava, close to the beach and mountains. Nine offers free breakfast, daily yoga and surfing, weekly community dinners and barbeques, and fast internet.
Beyond these perks, the people Nine attracts are an even greater bonus. From software developers and entrepreneurs to physicians and designers, remote workers return often to Nine, and for good reason.
Outsite Lisbon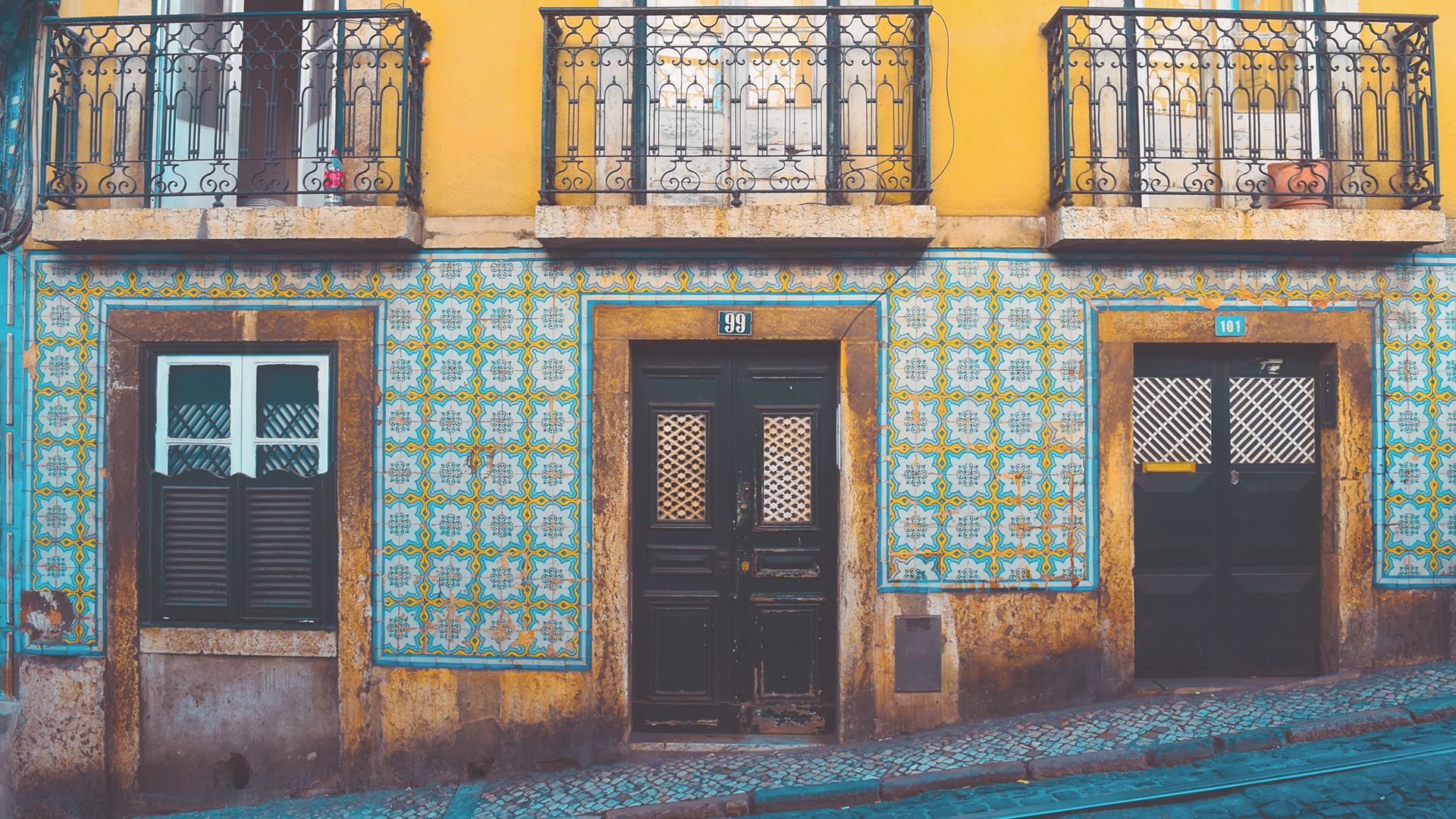 Outsite is a chain of coliving spaces spread around the world. I've stayed at their Hawaii and Bali locations, but their Lisbon, Portugal, location is a particular favorite. It's located in the Cais do Sodre neighborhood, which features plenty of trendy restaurants and cafes. Their coworking space is adjacent to the coliving space; the separation of home and work facilitates complete focus.
One downside of Outsite properties: Their prices often exceed the market price for the area, but they have a membership program that provides discounts.
Urban Campus Mellado
Urban Campus, located in the heart of the Chamberí neighborhood in Madrid, Spain, is an entire apartment complex turned into a coliving space. It features several shared living rooms, a rooftop coworking space, a gym, and regular community events.
Although commitment is month-to-month, many residents live there for a year or more while working for a company with a Madrid office. However, international remote workers spend their days in the coworking space as well.
How Coliving Spaces Are Coping with COVID-19
When public health officials began to urge people to quarantine and maintain social distancing due to COVID-19, coliving spaces were faced with some difficult decisions. While some shut their doors to new residents when the pandemic hit, others have continued to allow gathering in their communal spaces.
Coliving spaces like Nine Coliving started to accept new residents as of August 1, 2020, but they've implemented an open communication and hygiene policy to ensure that guests are honest if they're feeling sick and that they always clean up after themselves.
Outsite properties require guests to fill out a pre-screening questionnaire, offer contactless check-in, and have canceled all communal activities.
As travel restrictions slowly lift, coliving spaces are opening their doors. Luckily many coliving spaces offer private bedrooms and bathrooms, a great option for those looking for a safe space. And while there's no mention of testing new coliving residents for COVID-19, many counties like Croatia are requesting evidence of negative tests for many travelers to cross their borders.
If you're interested in traveling and working remotely, check out our guide on how to configure a portable, ergonomic remote workspace.