Chris Harley holds a Ph.D. in clinical psychology and is passionate about improving the lives of others through his work. He has written extensively on mental health and its impact in the workplace. When he's not exploring the latest well-being practices, he enjoys reading and relaxing with his two cats!
---
The proliferation of the internet and the disruption caused by the COVID-19 pandemic have led to significant changes in the typical working environment. It is projected that the number of remote workers in the US alone will exceed 35 million by 2025.
Previously, on-site, in-person working relationships naturally fostered a sense of unity among teams. However, in today's world, many teams are scattered across different locations and time zones, creating a new and largely uncharted territory for entrepreneurs seeking to build effective teams.
Remote working comes with its pros and cons for both workers and management, not least of all the issues of maintaining high levels of efficiency and a cohesive company culture.
In this post, we will explore some of the best strategies and tools for enhancing remote collaboration and how they can contribute to your overall success.
Strategies for Effective Remote Collaboration
Over-Communicate, Especially with New Teams
One of the biggest differences about remote working is the style of communication at play. To work effectively within a remote environment, managers must not only adapt to relationships where communication is carried out via tools instead of in-person, but also think about how they give instructions and outline broader ideas.
To promote collaboration, managers should adopt a policy of overcommunication, especially when working with newly-formed teams that may be unfamiliar with the organization's processes and objectives.
Be aware that this doesn't simply mean communicating more frequently. In fact, this can lead to micromanaging and a team that resents your leadership. Instead, think of overcommunication as going a few steps further to ensure your team is reading you loud and clear.
Holding regular recurring group calls, reviewing your written communication for brevity and clarity, and encouraging your team to ask questions about anything they're not sure of, are all great strategies for overcommunicating without being overbearing, and making sure your points are understood.
Avoid Information Bottlenecks
As your communication channels evolve, you may be tempted to keep the number of groups to a minimum for the sake of simplicity. However, having too many overlapping objectives or categories can quickly create information bottlenecks, impeding your team's productivity.
If too much back-and-forth happens through a single channel, people can quickly become overwhelmed with the sheer amount of information they have to contend with, which might push them to drop out or turn to outside forms of communication which keep you in the dark.
As your communication channels evolve, you may be tempted to keep the number of groups to a minimum for the sake of simplicity. However, having too many overlapping objectives or categories can quickly create information bottlenecks, impeding your team's productivity.
"Ensuring your creative teams have access to the latest software and hardware is difficult for any business owner or IT manager," explains leading Apple Mac IT support solutions provider Counterpoint. "If teams can't effectively access software, shared files or are using slow hardware, productivity drops and you can be left with unhappy teams who can't effectively do their jobs."
As you go about making your internal comms more organized, remember that you're less likely to overwhelm workers with too many categories rather than too much information forced into a single channel. By and large, giving your staff more ways to organize their communication will help streamline conversations, and avoid crossover and confusion.
Use Time Zone Differences to Your Advantage
Having a workforce spread across different time zones may initially seem like a disadvantage. However, with 74% of remote-working companies facing this challenge, managers need to think outside the box and turn this situation into an advantage.
Software developers, for example, are known for having to deal with highly demanding briefs and high-pressure crunch times. If you have one team of developers who are working while another team are asleep, they'll naturally form their own separate silos. However, if you're able to bring them together into a collaborative hybrid team, you'll be able to achieve 24-hour productivity, where the same tasks can be worked on continuously with no lost hours.
Looking at another scenario, if your workforce is split across time zones with only a small section of their working hours overlapping, this could be a great place to specify for organization-wide meetings and more ambitious collaborative projects.
Create Detailed Frameworks to Track Progress
Finding a reliable way to keep track of teams' progress, especially when it comes to long-term and complex projects, is a major challenge for any remote manager.
In line with the concept of over-communicating, establishing a comprehensive framework that encompasses all key aspects of each project and task proves to be the most effective method for reliably tracking progress. This allows managers and coworkers to gain detailed insights into the status of various projects without the need for constant follow-ups or unnecessary meetings cluttering their calendars.
To facilitate this process, it's beneficial to implement solid naming conventions, shared standard operating procedures (SOPs) and other documentation, workflows, and tagging systems. These measures help keep the team informed about responsibilities, milestones achieved, and those yet to be reached.
Building such a system from scratch and ensuring everyone embraces it can be a substantial undertaking. However, once accomplished, it provides a foolproof method for monitoring progress while allowing the team members the space they need to work effectively.
Tools for Effective Remote Collaboration:
Asana
Asana is a hugely popular project management tool used by remote teams to organize and track their projects.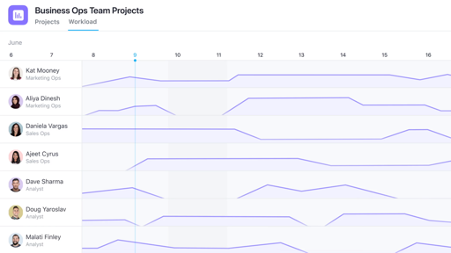 It allows users to create tasks, set due dates, assign them to team members, and track their progress in real-time. Asana also provides features for file sharing, comments, and notifications, making it an ideal solution for teams that are spread out geographically and don't get much face-to-face communication.
Although the extensive range of features may appear excessive for small businesses or newly-formed teams, Asana provides ample room for scalability as projects become more complex and resource-intensive.
Slack
This messaging and collaboration platform provides seamless real-time communication among remote teams, fantastic flexibility to create channels for different projects or teams, and smooth communication via instant messaging, video calls, and voice calls.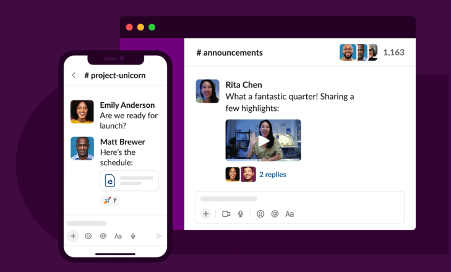 Slack also provides features for file sharing and integration with other tools such as Asana, Google Drive, and Trello.
With a user-friendly interface that anyone can learn in minutes, and features that let users set reminders and automate routine tasks, Slack not only keeps everyone in the loop, but also helps teams to boost their productivity.
Google Drive
Cheap and highly effective, Google Drive is a cloud storage and collaboration platform that enables remote teams to store and access their files from any device with an internet connection.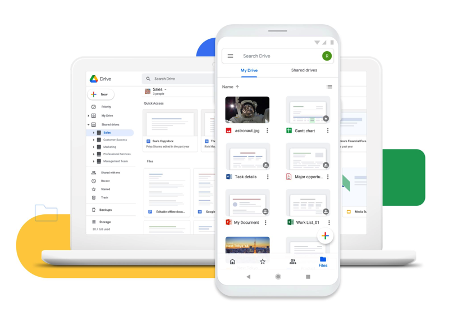 It provides users with features such as document creation, editing, and sharing in real-time, with great features for version control, enabling team members to collaborate effectively while keeping track of changes made to documents.
Furthermore, there's a high chance that everyone on your team is already intimately familiar with Google Drive, meaning you won't have to worry about training!
Fellow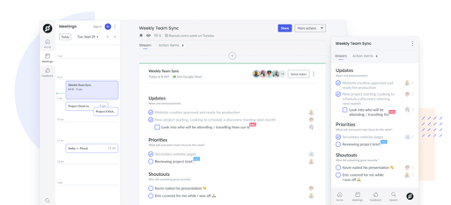 Fellow is a remote team management tool that offers features such as meeting scheduling, note-taking, and feedback management.
It enables remote teams to collaborate more efficiently by providing them with a centralised platform for managing their meetings, agendas, and action items. With Fellow, users can also easily share notes and collaborate on meeting agendas in real-time, providing more visibility and accountability for each team member, and ensuring you get the most out of your meetings.
The tool also offers a feedback management system, enabling teams to give and receive feedback more effectively, thereby improving team performance and communication.
Final Thoughts
Optimizing remote teams and adapting from a more traditional setting can be tough for even the best managers, but consciously adjusting your managerial style and getting the right tools for the job will make your journey so much easier.
We hope this guide has been helpful as you work to equip your team with the tools they need to succeed, and drive your organization towards greater entrepreneurial success!