When I reveal to people that I travel full-time, I always anticipate their curious and confused looks. They ask where I've been and if I miss my family and friends. But for those who are interested in taking a similar journey, more investigative questions come into play, like how I afford it and where I pay my taxes.
These are the same questions I had before taking the plunge.
After two years of working from cafes, coworking spaces, and rental apartments across five continents, I put together a list of tips to get you comfortable with your decision to sell everything and travel the world.
Make a Game Plan
My journey as a full-time digital nomad didn't start as a spur-of-the-moment decision. It took more than five years to set in motion. I read books by fearless travelers like Kate Harris, who details her biking across the Silk Road in her biography, Lands of Lost Borders. And The Yellow Envelope, in which Kim Dinan share what came of her and her husband's choice to uproot their lives, leave their careers behind, and travel the world.
Although these stories intensified my itch to experience different cultures, I've never been willing to put my career on pause. So I spent five years working in industries that would lead me to the world of remote work: PR, content marketing, and SEO. After a successful track record of consistently hitting goals and building trust with my employer, I pitched the CEO on transitioning from my in-office role to working remotely full-time. He approved.
That was my door to nonstop travel. But from meeting fellow long-term travelers along the way, I've realized everyone's story is different. Some convinced their boss, like I did, whereas others built their own businesses, landed a remote job, saved up for years, or volunteered in exchange for food and accommodations.
It's important to have a high-level game plan that maps out what you want to accomplish as a full-time traveler before making such a big life decision. Will you live off your savings? Will you earn an income while on the road? Or will you rely on some combination of the two? Constant travel inevitably triggers stress and self-doubt, so leaving your comfort zone with a game plan will add the layers of financial and mental stability you need.
Get in the Right Mindset
Before gaining the freedom to go wherever, whenever, prepare to lose some conveniences you're accustomed to. The best way to do this is by testing how you'll cope with this new lifestyle.
When I began working remotely, I downsized by moving to a less expensive apartment becoming a self-proclaimed part-time digital nomad. Then I worked one-month stints in Hawaii, Portugal, and Bali to see how I'd manage traveling solo—all while having a home base to return to in between. These shorter trips gave me the confidence I needed to finally decide to go all in.
Managing Stress and Isolation
Regardless of how much you prepare, not everything will go to plan. Consider how to best offset stress when things go awry.
For example, I had severe food sickness in Morocco and Guatemala, and I had to deal with technical failures and theft overseas, like when my laptop malfunctioned in Malta and my phone was stolen in Spain.
Sometimes I handle challenging moments like these alone, but I get through them by routinely doing things that make me happy, like taking a local yoga class, applying my favorite face mask, or scheduling a FaceTime call with a friend. If you become a digital nomad, there will likely be times when you're all alone, not knowing anyone in the entire country. Consider how you'll cope with mishaps before putting yourself in that situation.
Handling the Logistics
When you're ready to travel full-time, give yourself peace of mind by addressing the logistics before you depart. Prepare your means of paying bills, tracking tax deductions, and making medical appointments while you're still in your home country.
Finances
Before hitting the road, I created a budget for myself, just as I did when living in one place. I established allowances for housing, food, insurance, and shopping, as well as savings goals. Since many expenses are reduced or eliminated when you're a full-time traveler—like my car payment, auto insurance, utilities, and gym membership—I was able to reprioritize my budget based on my financial goals.
If you're in the early stages of planning your finances for the globe-trotting mode of life, my top two recommendations are: (1) have emergency savings and (2) carry extra debit and credit cards with you.
Sometimes you can't anticipate the extra expenses that'll crop up while abroad. Take my stolen phone, for instance—luckily, I have an emergency fund I can tap into for such unexpected purchases.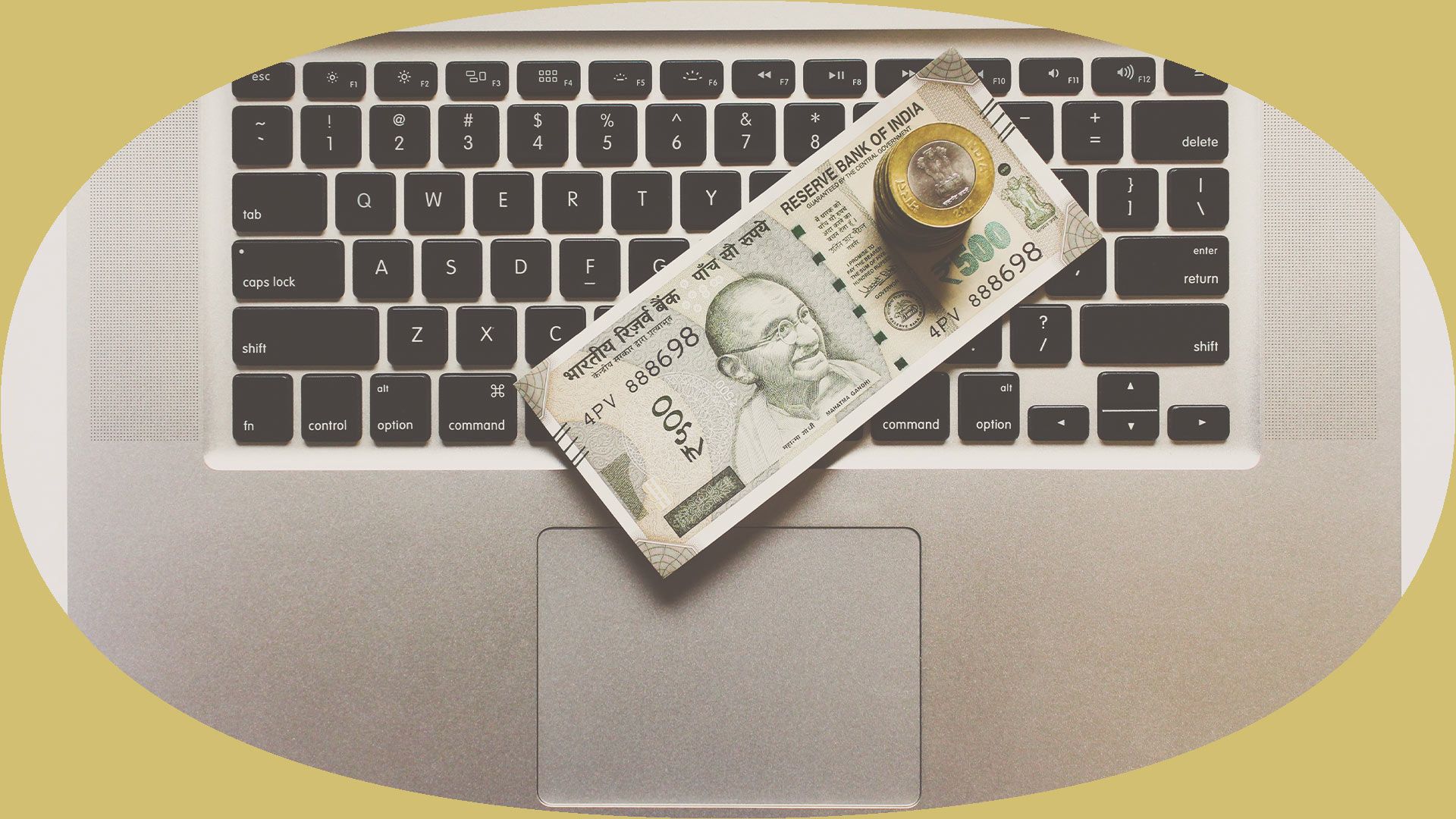 Backup forms of payment are crucial too. Carry at least two types of debit cards and three or more credit cards. Not only will this help you rack up travel rewards and points, but you'll never lose access to your hard-earned cash while in unfamiliar places. As someone who's witnessed an ATM eat my credit card in Indonesia and discovered fraudulent charges on my account in Montenegro, I'm a big advocate of carrying backup forms of payment.
The top two accounts I recommend for avid travelers are the Schwab Bank High Yield Investor Checking account and the Chase Sapphire Preferred credit card.
The Schwab debit card is the best option for pulling out cash at ATMs due to the unlimited ATM fee rebates worldwide, no service fees or account minimums, and no foreign transaction fees. I also use it as an extra layer of security because I don't let cash sit there—I keep only the amount I'm withdrawing in the account at all times.
The Chase Sapphire Preferred credit card is how I've reaped the highest rewards over the past few years, including three free round-trip flights from the mainland United States to Tokyo, Honolulu, and London. If you meet sign-on bonus qualifications and use your card where you'll accrue double points, it doesn't take much effort to earn big.
Documentation
Regular international travelers already know to check the expiration date on their passport before departure. But in addition to carrying a valid passport, always have these forms of documentation with you:
Copies
Keep copies of your passport and driver's license with you as backup in case these essential items are lost or stolen. I tuck them away in my suitcase, separate from the originals.
Proof of Vaccinations
Request an official form of your vaccinations from your doctor. Some countries require certain vaccinations to enter. And if something goes wrong, you don't want to be questioned about when you had your most recent rabies or tetanus shot.
Prescriptions
Full-time travelers can stock up on only so many medications. A paper copy of your prescriptions will help pharmacists in other countries identify what you need.
Insurance Policies
Always invest in travel insurance to cover you in the event of a medical or travel incident. I personally use SafetyWing, which paid for my return flight from Costa Rica to the United States when borders began closing because of COVID-19.
I have AppleCare to cover my electronics, which has saved me hundreds of dollars to date. And take note of what your credit cards will insure. My Delta SkyMiles Gold American Express Card, for example, offers travel insurance up to $100,000 for travel accidents, lost or stolen luggage, and rental cars.
Taxes
Although you should consult a professional when it comes to your taxes, there are ways you can prepare yourself for tax season.
Keep Digital Records of Your Receipts
As a remote worker, you can claim a number of deductions, such as your internet plan and laptop. Keep a digital record of your payments and receipts to save yourself from digging around for them at the end of the year.
Document Your Whereabouts
If you're a U.S. citizen who spends most of your time outside the country, you could qualify for certain tax exclusions through waivers. The Physical Presence Test (PPT) is one example, which qualifies you for tax exclusions if you spend 330 days out of 12 months living or working outside the United States.
That's why I maintain an updated spreadsheet with my country location, number of days in that country, and address of accommodation to keep track of my time abroad. In addition to tracking yourself, make sure you're not the only one who knows your whereabouts. Enable the Find My Friends app on your devices and regularly check in with a trusted contact to alleviate your loved ones' concerns.
Visa
Entry requirements vary depending on the passport holder and country, so always check if you need to apply for a visa before booking your flight.
The spreadsheet I mentioned before also comes in handy to avoid overstaying visa allotments, which vary as well. U.S. citizens can remain in the 26 European countries of the Schengen zone for 90 days out of 180 without applying for a visa. As a digital nomad, you can frequently travel in and out of the Schengen zone within a 180-day time frame, so setting up a tracking mechanism will eliminate the headache of counting days.
Medical Appointments
If you have medical insurance in your home country, confirm if and how it will cover you when you travel. Many insurance companies offer telehealth options with free virtual visits so you don't even have to set foot inside an office.
Before you depart, book your annual physical, dental, and vision exams, or anything else that will prepare you for months abroad. While you're at it, make sure you're up-to-date on your vaccinations.
Determine What You Need
Now for the packing. Take a look at your closet. How much of what's in there do you actually wear?
Living out of a suitcase has taught me that I don't require much. I can buy what I need as I need it. Transitioning from a warmer to a cooler climate? Buy a sweater when you land. Can't live without a supply of lip balm? Stock up when you get there.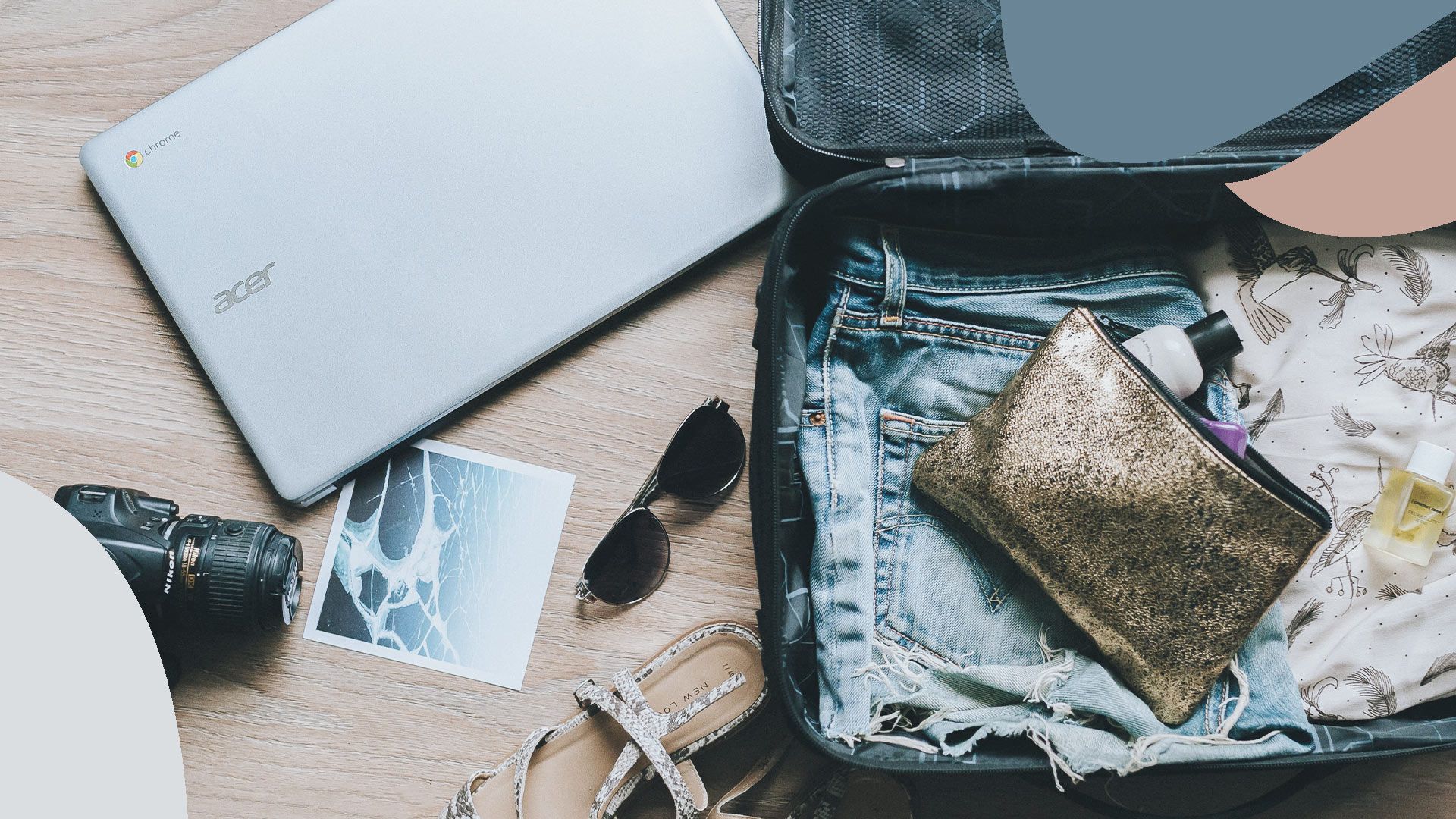 Consider what you absolutely must have with you. For me, that's a journal, extra tubes of my favorite mascara, medication, and an ergonomic remote work setup. I purchase everything else only as the need arises or adapt my needs based on what's available where I am.
If locals can live with what they have access to, chances are that you can too!
When It Feels Right, Sell Everything
One of the best pieces of advice I got before fitting my life into one 45-pound suitcase was to say no to a storage unit. Despite spending years acquiring furniture, kitchen supplies, and outdoor gear, I couldn't predict where life would take me as a full-time traveler. There's no reason to pay a hefty monthly fee for belongings that will just sit there collecting dust.
This isn't to say it was easy parting ways with my beloved Breville Sous Chef food processor, comfy (and pricey) mattress, and extensive wardrobe. But all of those things could be replaced. And what did I need with 20 pairs of shoes? I left two small boxes of prized possessions with my family and sold the rest.
Craigslist, Facebook Marketplace, and Letgo served me well in getting rid of larger items. And I passed wineglasses, picture frames, and other knickknacks on to friends. If you have designer items (I admit, I didn't), TheRealReal is a great for luxury consignment.
I also had a stress-free experience selling my car on Vroom. I signed the paperwork electronically and a carrier picked up my car.
It's been more than two years without these items, and I don't regret letting them go for one minute. But if keeping your possessions for later use is an absolute must for you, consider PODS, a storage unit that can be shipped anywhere in the United States when you're ready for it.
Don't Overplan, Just Book the Flight
I've shared plenty of ways to prepare your life for full-time travel, but when it comes time to book your first one-way flight, try not to overthink things.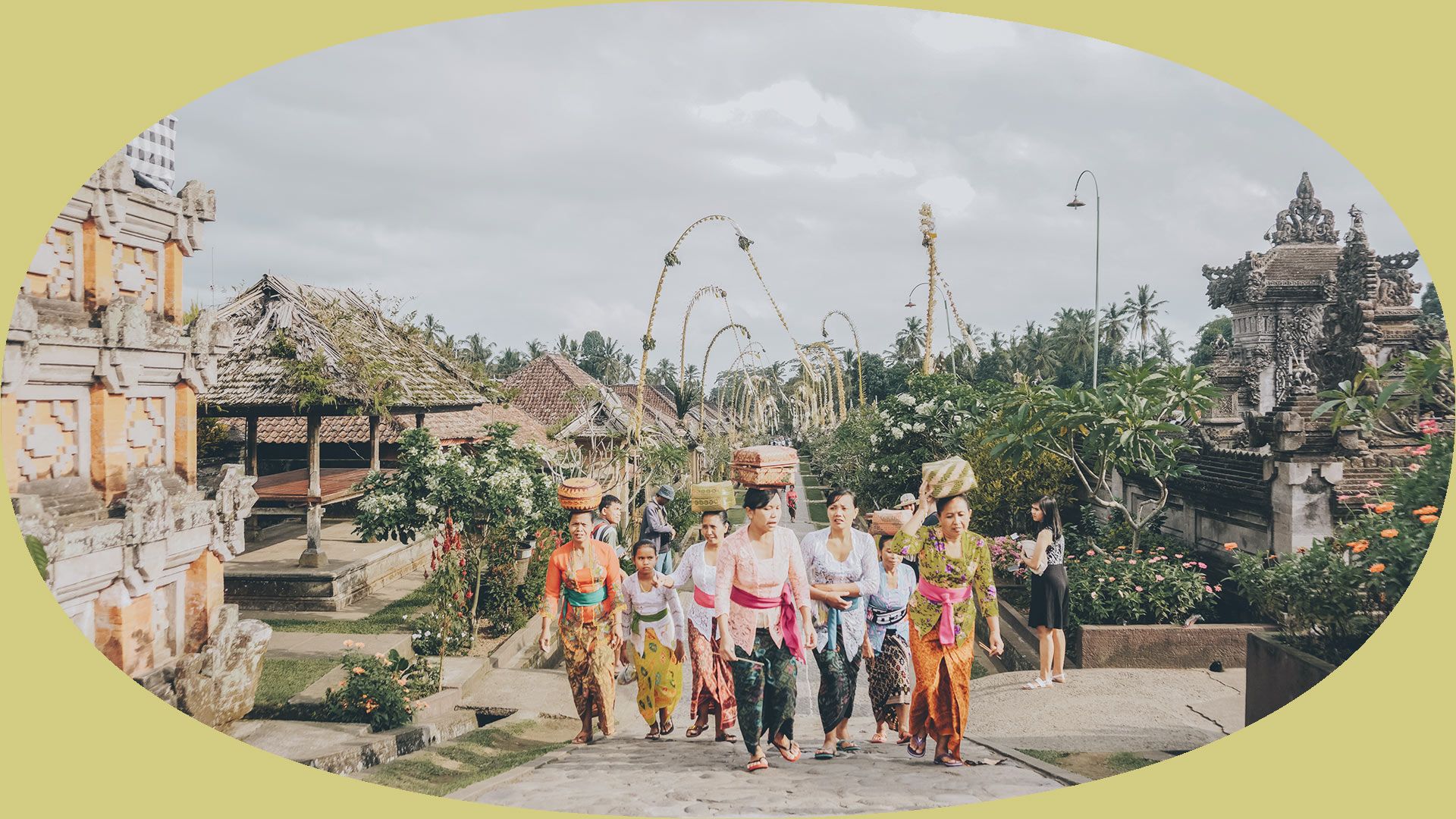 My best memories stem from moments I couldn't have planned for if I'd tried. Like the time I made a close friend in Bali and then traveled throughout Argentina with her months later. Or when my allotted time in Europe was coming to an end, so I booked a last-minute flight to North Africa.
Once you've mentally prepared yourself, handled the logistics, and dispensed with your possessions, you're ready to let your passport guide you as a full-time traveler. Wherever you head first, I recommend booking at least two to four weeks at a coliving space to give you a chance to settle in and meet fellow digital nomads.
Once you're on the ground, you'll know exactly what to do next.