Quick, think. When someone says "remote worker" what's the stereotype that comes to mind? A 20-something surrounded by a mountain of Apple screens in an over-priced San Fran studio? A 30-something in a Sprinter van tapping a laptop and buffing a surfboard? Well, how about a 60-something with more space and gear than those youngsters combined?
All kidding aside, Boomers getting close to traditional retirement age are realizing that their skills and expertise remain in demand, and they want to keep working. Here's some information about the why, and—if you're thinking about extending your career past retirement—the how.
Boomers Have Already Gone Remote
The anti-retirement revolution has arrived. In FlexJob's 2017 Super Survey of remote workers, nearly 40 percent of respondents were 50 or older. Of those, 70 percent said one of the reasons they continue to work is to afford necessities like housing and food. But more than half (59 percent) said they simply enjoy working. Researchers from Harvard Business School suggest that work from anywhere (WFA) policies could lead to more workers extending their careers: keeping their jobs while moving to more "retirement-friendly" areas (better weather, lower taxes) like Florida or other Sun Belt states.
According to a 2019 Virtual Vocations survey, a little more than 37 percent of Baby Boomer respondents said they have at least five years of remote work experience. Fewer Boomer respondents (25 percent) said they have zero remote work experience. Another FlexJob report from 2017.) might surprise you: Boomers—not Millennials or Gen-Xers—are more likely than other generations to work remotely. What's more, Kelly workforce consultants note, Boomers are more likely to give up career advancement for perks like flexibility and remote work.
Retirement? We Probably Need a New Word
If you're a Boomer (age 56 to 76), you know that "retirement" looks a lot different for you than for previous generations.
"Retirement used to mean the end of work. But now we're at a tipping point: A majority of people will be continuing to work after they retire—often in new and different ways," is how a Merrill Lynch study put it in 2014. According to the same study, which included responses from 2,500 people age 50 or older, 47 percent of retirees either have worked or plan to work after retirement. And nearly three-fourths—a whopping 72 percent—said they want to keep working after retirement. "While some are delaying retirement, a growing number of people are continuing to work after they retire," the report concluded.
Live Long and Prosper
One reason for the growing retiring-not-retiring phenomenon is people are living longer. World Health Organization data show the global life expectancy average increased by 5.5 years between 2000 and 2016. And while the averages don't seem that old, a growing number of people now routinely live 30 or more years beyond traditional retirement age. What's more, over the past three decades, the number of people living to 100 in the United States has grown by 65.8%.
Another key reason—no big mystery here—is economic: Boomers (and others) are concerned about outliving retirement funds or not being able to make ends meet on pensions or savings they've set aside. Extending an earnings timeframe is a huge plus not only to increase financial security but also to have options for travel and other activities beyond the basics. No one retires just so they can stay home and clip coupons. The Merrill Lynch study categorizes workers who continue working past retirement based on their reasons for continuing to work. "Earnest Earners" describes those who feel they need to make more money; 28 percent fell into this category—more than all but one other. Among these, only 4 percent said they felt financially prepared for retirement.
"Working from home is going to have one of two outcomes," Terry Simpson, a technical evangelist at workflow automation company Nintek told TechRepublic last spring. "In many ways, working from home could extend their employment out further due to the flexibility and quality of life working from home provides. This allows the baby boomer to get a few more years of income and savings in the bank."
Remote Work: Pays Well—and It's Good for You
According to FlexJobs and Global Workplace Analytics data, on average telecommuters make about $4,000 more than nontelecommuters. The data also predict remote workers save about $4,000 in commuting and other costs.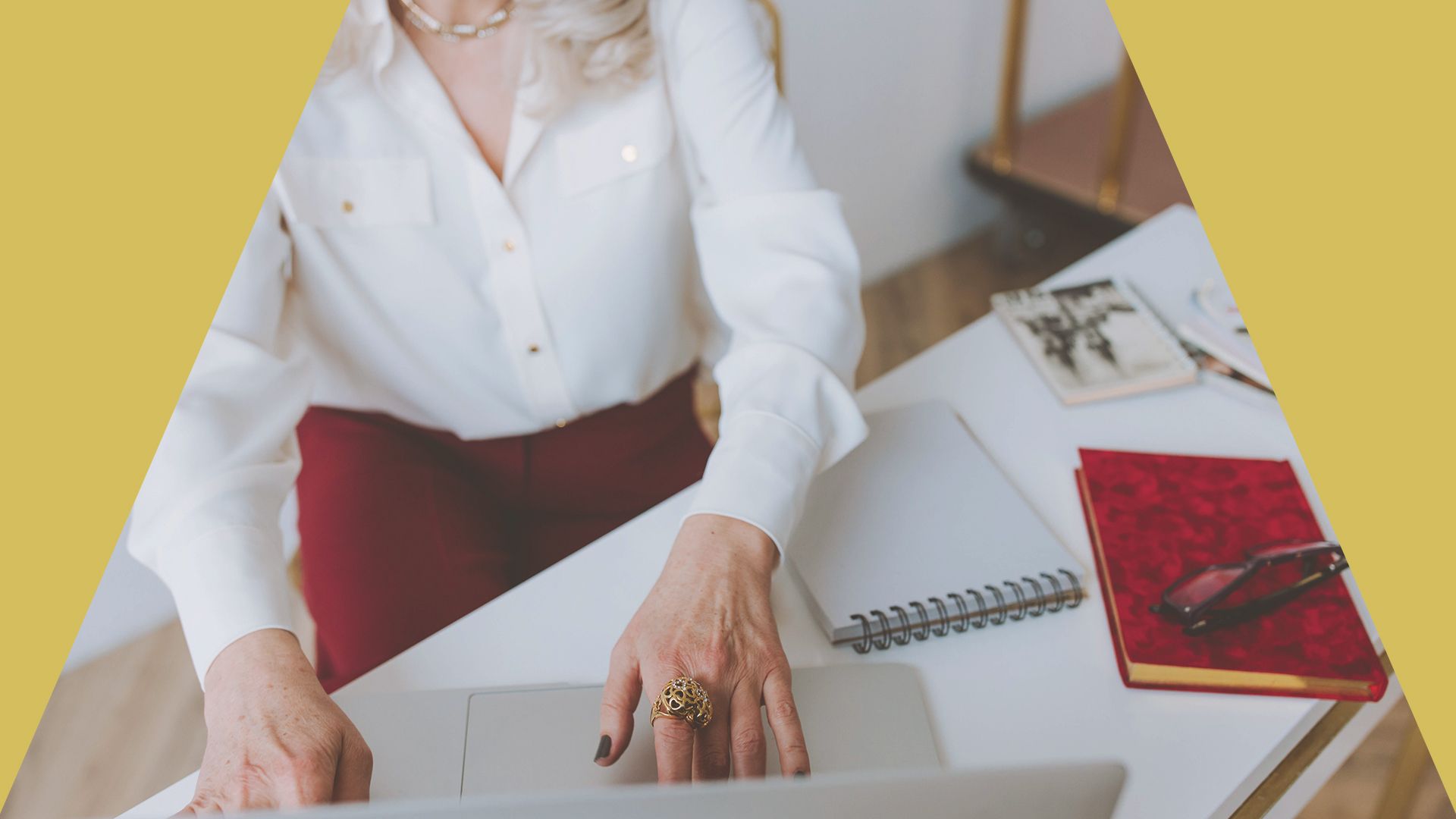 Still, money isn't everything among remote-working retirees, to be sure. According to an Aegon Retirement Readiness Survey from 2015, 79 percent of respondents 65 or older who are working beyond retirement are doing so to stay active and keep their brains alert. The survey noted that response more than any other reason, and a lot more than the 26 percent who said they kept working past traditional retirement age due to anxieties around income and savings.
The Merrill Lynch study confirms: "Income from continued work can play an important role in maintaining financial security in retirement. However, many retirees say the nonfinancial benefits of working are even more important."
Previous generations may have considered hanging out in a home office and whacking a keyboard as a sure road to ill health and unhappiness. But research shows remote work can create job-related well-being as long as workers are able to find a balance and some time to unplug. The flexibility and autonomy associated with remote work in particular led employees to better mental health outcomes. In an Amerisleep study, 80 percent of remote employees reported less job stress than those going into the office.
Planning Your Post-Retirement Remote Work Life
So what's the best way to set up a path to remote work in retirement? The end of the Merrill Lynch report has a useful step-by-step guide. Before you officially "retire," talk to your current employer. They might have part-time, remote work for you to continue doing. If you want to move beyond your current employer, expand your network and get experience in your desired work through part-time work or volunteering. Do be sure to talk with anyone who's sharing your retirement about expectations and the potential to continue working. And talk to others who have been there and done that.
Fortunately, technology has come a long way since most Boomers began their careers; it's less cumbersome and more intuitive. But people who have been in one career for a while using a certain set of tools may need to upgrade. Pay attention to the technology skill requirements for jobs you're interested in pursuing and take advantage of the many classes and tutorials available.
Alison.com has more than 1,500 courses with new ones added weekly. Users can search in their specific industry or job functions to find courses that will best suit their needs. EDX sources more than 2,500 college courses from 140 institutions, offering course-takers a wide variety of skills to develop. Both Alison and EDX offer many free courses though some require a subscription fee. Udemy isn't totally free, but it won't break the bank and provides courses specifically for professional adults who don't have a lot of time.
Remote work isn't just for techies or the early or mid-career employee. It's increasingly an opportunity for the young-minded and young-at-heart Boomer looking for a profitable and personally rewarding career after "retirement."