As more companies shift to fully remote workforces or at least provide the option to work from anywhere, job seekers can expand their search far outside their hometowns. But if you've convinced your current boss to let you work from home, that doesn't automatically mean you'll be able to convince a remote employer to hire you. You need a great résumé, of course, but you need to tailor it for the role, the company, and the fact that you will be working remotely.
Keep in mind that job openings, just like candidates, are unique. What works well for one application might not work for another. Some potential employers might want to know all about your remote-work experience, whereas others may focus more on your experience related to job duties.
While you may experience a shift in how you think about work, employers are also experiencing that same shift in how they think about potential workers. Keith Grafman, principal and cofounder of Creative Content Consulting, which helps job seekers position their digital footprints, advises thinking about the distinction "between candidates whose roles might move to remote from traditional office roles vs. candidates whose roles are simply disappearing, so they're trying to position themselves for more plentiful remote jobs that are more likely to survive post-COVID."
In other words, some employees—for example, marketers—might be able to shift easily from creating content in an office to creating content remotely; their résumé might not change much. Others, however, whose jobs rely on in-person activities (think restaurant workers) will likely need to make more pronounced shifts, such as earning new certifications online, if they want to land remote jobs.
Regardless of which group you're in, you still want to follow best practices that you can adapt to fit your job search. Use the following four résumé-writing tips to help you land your dream remote job.
1. Tailor Your Résumé Using Remote-Friendly Keywords
As a general rule, job seekers shouldn't blast out the same résumé to every potential employer. Why? A generic résumé won't get past an applicant tracking system (ATS). An ATS helps employers filter (yes, that means eliminate) candidates to a more manageable number to manually review. So, if you don't customize your résumé to fit what remote employers are seeking, your application may never land in front of HR's eyes.
"Every time you send your résumé you should be editing it to fit the job description. The job description is the golden ticket," says Terrylynn Smith, founder of GiraffesConsulting, a firm that provides career coaching, particularly to those going through career changes, such as college graduates and recently unemployed professionals.
So should you totally recreate your résumé for every job? No!
Declan Daly, managing partner at Bundoran Group, a boutique recruitment firm specializing in placing sales and business professionals in the cloud IT, SaaS, and cybersecurity sectors, thinks that résumés "should be slightly adjusted without wholesale changes." Declan suggests that you "be very subtle and put in keywords that show that you can not only work remotely but thrive by using words like 'self-starter' or 'takes initiative.' That's not somebody that is going to have to be babysat or monitored but will take initiative to get things done."
2. Create a Narrative
Even if you haven't held fully remote roles before, you may still be able to use remote-friendly keywords and create a story about how you can thrive as part of a distributed workforce.
"If you think about it, many traditional office jobs involve aspects of remote work due to international and cross-city collaborations. And given technology's prevalence in recent years, many people often do not directly interact with each other face-to-face, so people may not realize they have already been effectively working remotely in some capacities," explains Grafman of Creative Content Consulting.
So think hard about any way you've worked remotely and use that experience to build a narrative within your résumé that shows your experience and competence.
Remember, though: "People want to hear a story, not read a list of duties," says Smith of GiraffesConsulting.
To build this story, she advises using impact statements within your résumé, which explain issues that you tackled within your previous roles, along with the results you achieved. "The more impact statements you have, the more you give the employer a sense of what you can do," she notes.
3. Be Specific about Remote Work Skills
Whether you're new to remote work or you've mastered the art of creating Smart Art animated PowerPoints while Top Chef reruns play in your living room, you can beef up your résumé by specifying skills that relate to remote work.
Let's say your current résumé says you're "proficient in Excel." Think about the person reading it—what will that mean to them? Rather than leaving interpretation to chance, go ahead and name specific Excel skills (VBA and macros, Data and Power Query, for example). Don't forget to mention (assuming it's true!) that you're also proficient in using spreadsheets within Office 365 and G Suite, to indicate your comfort with cloud-based tools that remote workers often use.
If you haven't used remote-friendly platforms for work, you can experiment with them on your own time, such as by hosting practice Zoom meetings with friends and family, as Smith of GiraffesConsulting recommends. And you lucky recent college grads (congratulations!): You can convey how you thrived with remote learning during the shift to online classes in the spring of 2020.
If you're thinking "OK, I don't have any specific skills," well then, it's time to build them. A wealth of online courses on platforms like Coursera, Skillshare, and Udemy let you earn certificates or simply boost your knowledge. You can also watch webinars, read books, and join user discussion boards to add skills to your résumé. When you're perusing job ads in your desired field, pay attention to the tools a company expects remote workers to use. For example Zapier, an all-remote company, shares details online on the tools and processes their remote team uses. If you're proficient, show it. If you're not, get going on some professional development.
Remember, too, that volunteer work is work, even if you don't get paid. Volunteering is a great way to learn remote work skills—and there's plenty of opportunity. "Many nonprofits need help now more than ever to do remote, online work, such as managing databases or supporting social media efforts," says Smith. In addition to learning remote skills, she says, volunteer experience can convey to employers how you would fit culturally within an organization, which can make you a more interesting—and viable—candidate.
4. Highlight Your Awesome Remote Workspace
If you want to work remotely, you need to be able to sustain a high level of productivity long term. That means setting up your workspace to support that productivity, not sending emails from your phone, in bed.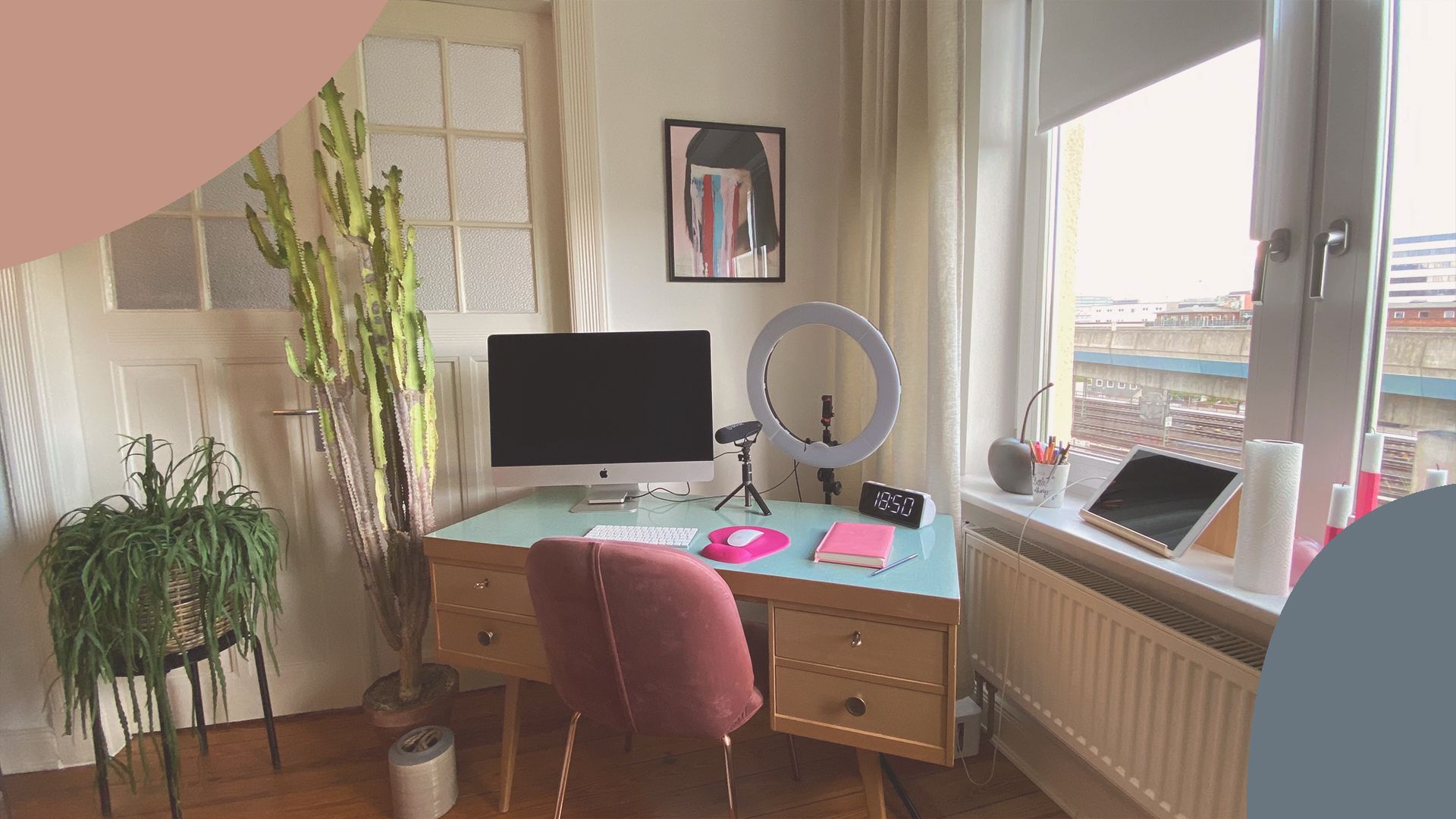 "Think about the physical requirements of working remotely and outline those on a résumé. Effective remote workers typically have a dedicated workspace that can be undisturbed and have a disciplined approach to their work. Highlighting these types of things on the résumé can only help align a candidate with the position, even if they have never worked remotely before," says David Secunda, CEO and founder of WorkBright, an HR tech firm that provides employee onboarding software.
He even suggests getting creative with your application, going beyond a plain résumé. "I might try something like taking a photo of your workspace and posting it, showing how organized and dedicated it will be to this upcoming position," he says.
Using the Tips + Finding a Balance
Using these tips can help you secure a remote position, but it's important to remember—in case you've gotten a little carried away—that an employer doesn't just want to hire someone capable of working remotely; they want someone who can perform the job well. So before you trash your current résumé, think about how your existing experience and skills still apply to the position you're applying for.
Creative Content Consulting's Grafman emphasizes, "Some aspects of résumés don't need to be adjusted because many jobs require problem-solving skills in isolation, which has not changed. And in-person skills have not become less relevant. People still need to know how to interact 'face-to-face,' even if they are not literally in the same room."
Once you find your balance, feel free to tweak your keywords, narrative, and remote skills to align with the job description and thus improve your chances of getting to the interview stage. From there, you can dive deeper into how you'd thrive as a remote employee, whether that's being a Zoom expert, managing your own time effectively, or being able to work while jamming out to your Spotify playlist sans headphones.