Find out who's hiring FinTech analysts, product managers, developers, underwriters, data engineers, and more. The most in-demand remote jobs in 2022 are in FinTech.
The financial technology (FinTech) industry continues to open new remote jobs in 2022. More venture capital funding has been poured into FinTech companies in 2021-22 than ever before.
And despite dips in the market and hiring freezes at more tech-focused companies, some FinTech leaders-like TS Anil at UK-based Monzo-are focused on continued long-term growth.
"I have seen many downturns before, and I think what's common to downturns is that you separate great companies from the rest," Anil told Bloomberg.
FinTech is exactly what it sounds like: the use of innovation and technology to create ways to compete with and change the financial services industry.
What does the FinTech boom mean for remote workers? Times are good for finding remote jobs in almost every area of technology, and FinTech jobs are some of the best paying and highest in demand.
In fact, FinTech Futures Jobs, recently listed the top seven FinTech roles companies are hiring for. They include:
Product management (IT)
Software engineering
UI and UX design/ development
DevOps
Information security
Customer success
Business analysis
If you work in one of these fields and see great potential in the future of FinTech, you may be looking to be a part of the growth. To help you reach your goals, we've put together a list of some of the companies hiring—or poised to hire—a high volume of remote workers in 2022 and beyond. Be sure to search wrkfrce's job board for the most recent remote listings in FinTech and other industries.
Figure
This blockchain financial services venture might be one of the hottest FinTech start-ups around. Mortgage lending on the blockchain? Figure is streamlining the Web3 process. Figure recently announced its merger with Apollo, which will allow for the origination of digital mortgage loans and transfer of ownership via blockchain technology. And though not all of the company's open positions are remote, a large majority are. For those looking to get involved very early in a rapidly growing and highly funded company, look no further.
Divvy
Divvy is one of the newest members of the FinTech unicorn club, earning a $1 billion valuation after a $165 million Series D funding raise earlier this year. The spend management platform has since been acquired by Bill.com, but Divvy still makes its own stand-alone hires. Despite a 150,000-square-foot office south of Salt Lake City, Divvy has developed a "FlexWork" program by which employees get to pick how and where they work. Divvy currently has dozens of remote positions open in software engineering, sales, marketing, and operations.
Square
Yes, it's one of the FinTech giants. But the 12-year-old Jack Dorsey–run financial services company made headlines in May 2020 when it became one of the first major tech companies to announce permanent remote work status for employees who want it. Not surprisingly, the company has a massive range of remote positions, with nearly 600 openings. For those seeking less traditional remote FinTech jobs, Square is worth checking out. Current openings include executive assistants, real estate analysts, and credit risk underwriters, among many, many others.
Affirm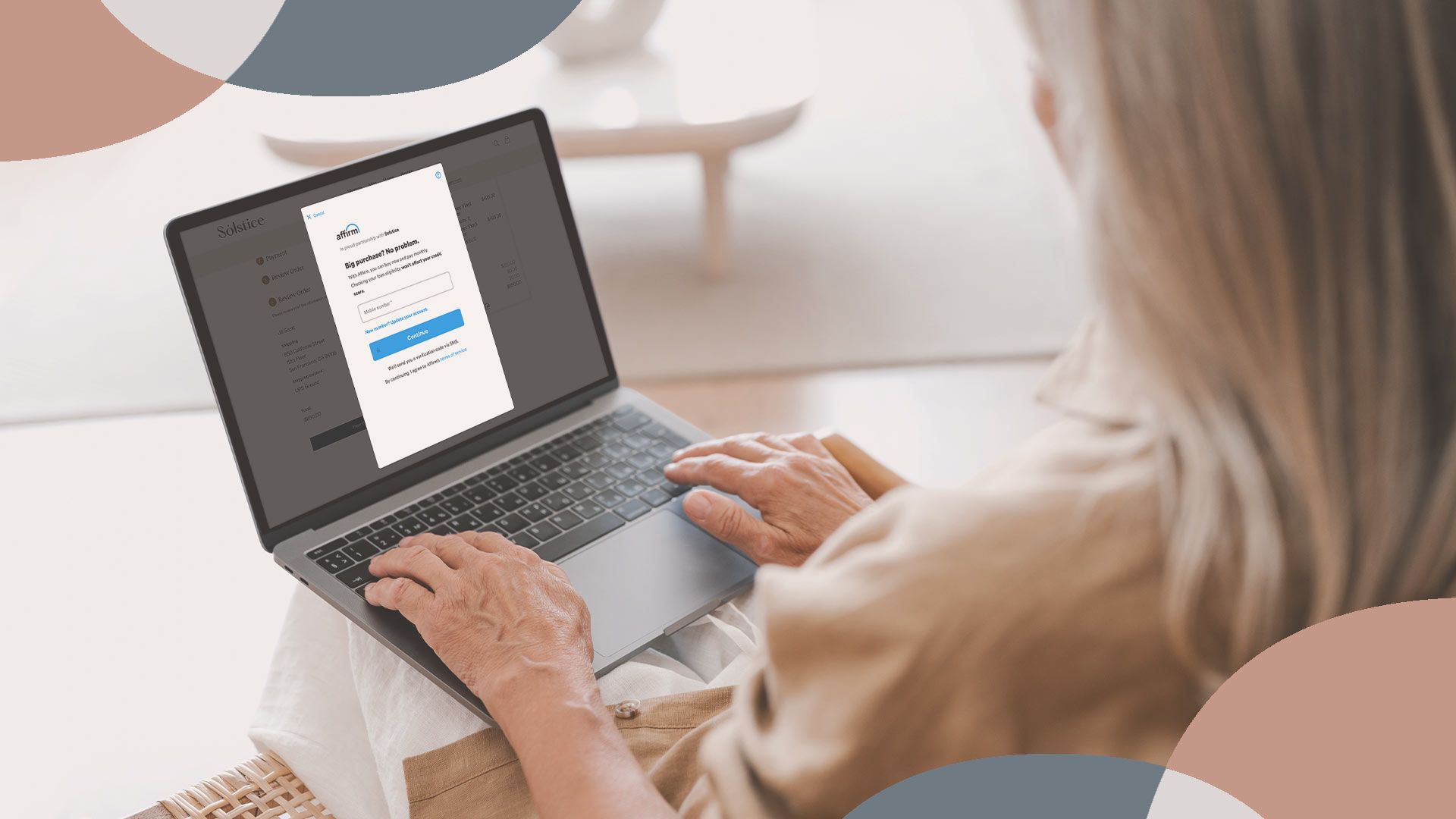 If you're an avid online shopper, you've probably noticed the option to pay off an item through 0 percent interest loans from Affirm. (Full disclosure: This writer is currently paying off a Peloton and gravel bike through Affirm!) The FinTech company, less than a decade old, has raised nearly $3 billion in funding, including a hefty $1.4 billion post-IPO equity round earlier this year. Read: Affirm is hiring a ton. And almost all of the positions are remote.
HealthEquity
Founded in 2002, HealthEquity is another one of the more established FinTech firms. Like Divvy, HealthEquity's main office is based in Draper, Utah, at the base of the Wasatch mountain range. But the company, which focuses on health savings accounts (HSAs), has lots of remote positions currently open. HealthEquity's mission is to make HSAs more common than 401(k)s by 2030. So far, the company has more than 12 million members at over 100,000 organizations.
LendingHome
Real estate loan upstart LendingHome was launched in 2013 and has consistently raised large chunks of venture capital dollars basically every year since. That means a lot of hiring. For those looking for the potential of an office and remote ability, LendingHome is for you. There are currently plenty of open positions within the California-based company, from loan officers to underwriters to talent recruiters to accountants and marketers, in many different locations around the country.
Dave
If you want to get in early at a start-up with a chip on its shoulder, behold Dave. The self-proclaimed "challenger bank" is less than five years old and has already raised more than $176 million in venture capital backing, including a $100 million round earlier this year. Right now, Dave is totally remote and will hire anyone based in the United States (not including Hawaii). Although the company says it will always allow its employees to stay remote, Dave plans on opening offices in Los Angeles and San Francisco soon, for those interested in a hybrid option. Either way, the company currently has many openings running the gamut of career paths typical of an early-stage start-up, such as product designers, data analysts and scientists, software and data engineers, and product, technical, and marketing managers.
Greenlight
We like Greenlight for many reasons. Greenlight does essentially one thing—offers a debit card for parents to give to their children to monitor spending habits. We dig the financial literacy potential from a young age that Greenlight offers. We also dig that while Greenlight has an Atlanta home base, it hires fully remote (unless people want to come into the Atlanta office). The upstart, launched in 2014, is fresh off a massive $260 million funding haul and has numerous available positions, mainly in product, marketing, and engineering.
Clover Health
Aiming to make an impact in health care? If so, Clover Health is totally worth checking out. Clover's sophisticated use of custom software and analytics to help providers reduce avoidable spending makes this a unique FinTech option. The company was launched in 2014 to support individuals in living their healthiest lives through a medical advantage plan. It's since surged, raising more than $1.3 billion in funding and going public. Clover Health provides an opportunity for health care professionals seeking remote work, as well as those in finance, communications, data, engineering, and sales, among other areas. Clover has a slew of openings for people all over the United States.
Brex
Brex is your classic Silicon Valley–based FinTech company. Launched in 2017, this remote-first credit card and cash management venture has completed Y Combinator, rapidly raised about $1 billion in funding, and surged to more than 600 employees. And Brex is hiring a bunch more. Being a remote-first company flush with cash, Brex can offer employees some cool perks, like a onetime office setup budget and monthly remote work–related stipends.
Shopify
One of the most established and most prolific options on this list is e-commerce platform Shopify. Based in Canada, Shopify is a totally remote-first company that hires literally all over the world. That means they've got the remote work game dialed in, offering support and internet stipends to all employees. Shopify currently has a multitude of mainly engineering roles open.
Toast
Restaurant and hospitality focused point-of-sale platform Toast is another young, super hot company with nearly $1 billion in funding and hundreds of job openings to go along with it. As you can imagine with that number of openings, Toast has opportunities in all sorts of career paths and has purely remote roles as well as basically remote roles spread throughout the country.
After exploring the above options, be sure to visit our job board and check out all the FinTech jobs listed there.