Stay up to date with these technical tools for hosting great Zoom meetings and using integrations with programs like mmhmm, Calendly, AnytimeMeetings, Salesforce, and Microsoft Teams.
If there were a 2021 reboot of the great workplace comedy "The Office", it would probably require a joke about a Golden Gate Bridge Zoom background instead of a red stapler! Zoom meetings are ubiquitous, but that doesn't mean you and your team are making the most of them.
Avoiding Zoom fatigue is one thing—hosting a truly great video meeting is quite another. It's like the difference between making a birthday cake from a box mix and creating a showpiece worthy of winning a televised bake-off challenge. You want your Zoom meeting to engage and energize your team throughout its entirety, and to leave them inspired to get to work. So how do you host a Zoom meeting that's delightful instead of dull? Let's take a look at some pointers.
Creating the Right Look
Lights, camera … remote meetings? We tend to think of video meetings first and foremost as work meetings, but they're also an exercise in filming, and many people with plenty of experience in hosting meetings have little to no experience filming themselves or others.
If this describes you, before you get too nervous, take a deep breath—no one is expecting you to be the Spielberg of Zoom. But just as you'd take care to dress professionally and pick the right location for an in-person meeting, presentation matters when you're hosting a video meeting.
Luckily, there are plenty of resources to help you make the most of your group screen time, from finding the best lighting for Zoom meetings to setting up your home office space (even if it's in your bedroom!) to look professional as you host team meetings, remote job interviews, and more. Strange angles, shadowy lighting, and other visual issues can be distracting, so take advantage of all the best practices out there on how to host the most effective meetings.
Open Yourself to New Possibilities
Although Zoom has become the most popular videoconferencing platform, there are other leading options as well, including Microsoft Teams, Skype, Cisco's Webex, Intermedia AnyMeeting, and Google Meet. Familiarize yourself with different platforms to learn which will work best for you and your team. Remote workers who regularly communicate via Outlook, for instance, may prefer the seamless transition to Microsoft Teams, whereas HR managers, trainers, and educators may favor connecting with others on Zoom or Google Meet.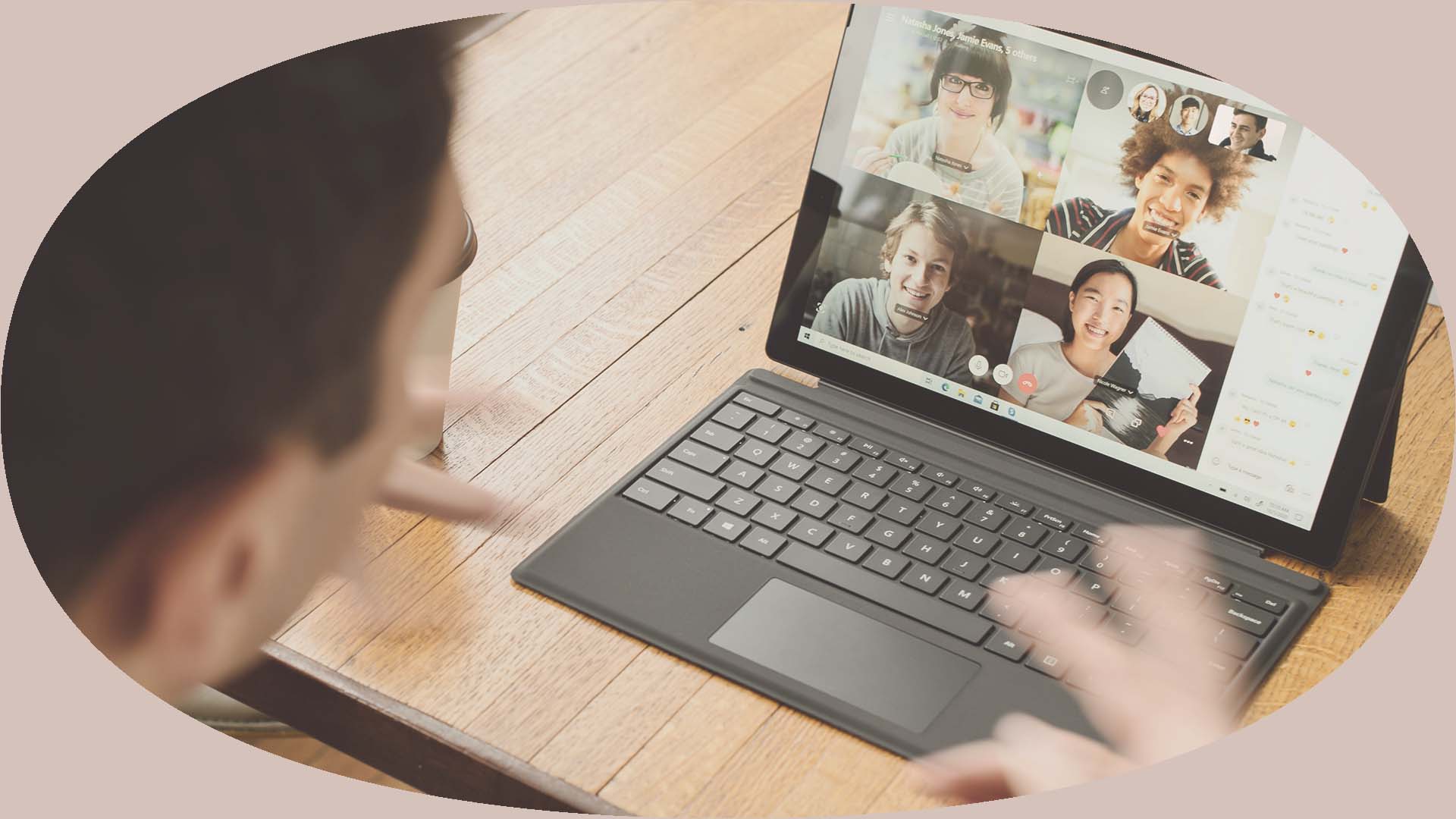 Planning your meeting in advance is an important step to ensure you stay connected. Calendly has come up with some great integration tools that facilitate connections among all users. Your clients can not only schedule a meeting with you, but also choose what platform they'd like to use. Even better, Calendly can be linked to everything from Zoom and Teams to HubSpot and CRMs like Zapier and Salesforce. It also allows you to do send reminder emails, to accept payment, and to manage your CRM in a way that keeps you in regular contact with potential and current clients.
Not a fan of Calendly? It's not for everyone and there are plenty of alternatives. For example, Chili Piper has some sophisticated options for team calendar sharing, and integration options with Google Chrome and Salesforce. Doodle's Booking Page also allows for Outlook and Google Calendar integration as well as several video meeting platforms. It also allows you to create a poll that will simplify getting input and collaboration.
While we're talking about cool new functions that might be useful to you in your remote job, are you using breakout rooms to drill down high-level discussions more efficiently among remote team members? Breakout rooms can help keep your team connected in meaningful ways that often get lost in larger meetings. This tool also gives remote team members a chance to participate without getting lost in the fray.
Even if you're making the most of technology, setbacks can happen. You may want to consider enabling Zoom's automated transcript feature to record your meeting in case anyone's internet connection drops. And be flexible with people's ability to appear on video, setting expectations in advance by providing a written agenda of what will be discussed. If you're presenting something best conveyed by video, make sure that anyone who typically joins via audio is aware, then email your team any visual materials afterward if needed.
We recently heard rave reviews about the Spot meetings app from Chase Warrington, a wrkfrce expert and head of business development at Doist. He said the app helps improve sound quality and connectivity issues and even records your meetings, transcribes the notes, and keeps your agenda handy while you are meeting remotely with customers and team members alike.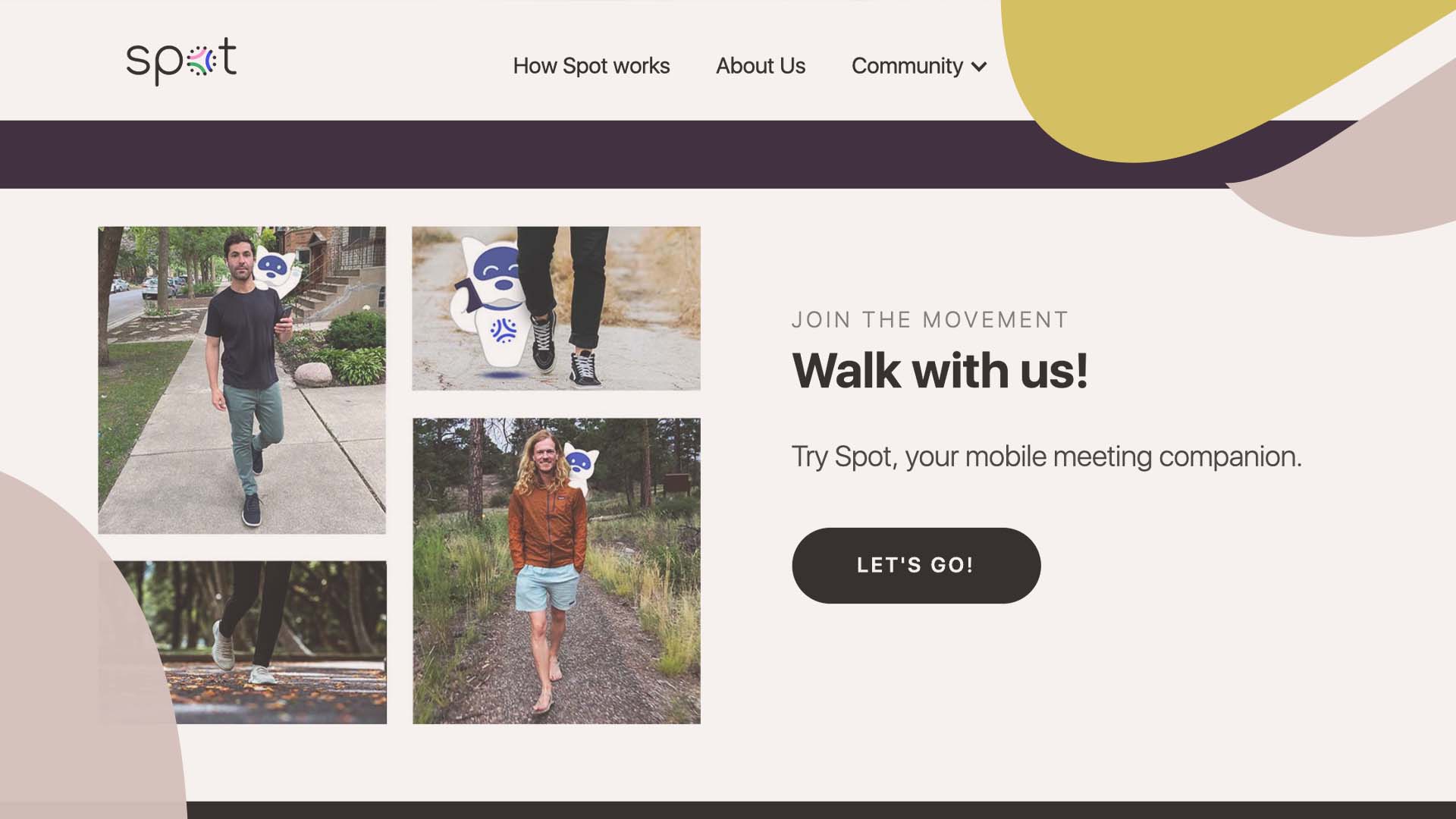 Know Your Audience: Work with Them, Not at Them
One of the best ways to host top-notch Zoom meetings is to cancel a few of them. Sometimes knowing your audience means knowing when not to schedule an unnecessary video meeting. Brief phone calls allow everyone time to spend on accomplishing tasks.
But for the meetings you do host, be aware of your audience and how your presentation comes across. No one thrives during a meeting in which one party is talking at them. Making meetings interactive by asking for comments in the chat, starting a group discussion, or using Zoom's polling feature invites active participation from everyone in the meeting.
There's been a lot of buzz in tech circles lately about the new service mmhmm, which offers a buffet of features to facilitate interactive video calling and keep presentations lively and shareable.
mmhmm (you gotta love the name cofounder Phil Libin gave his new product!) can turn every video presentation into a live broadcast. You can opt for live video and/or slides in the background while you appear in the foreground so your audience can see both you and what you are presenting all on one screen. With mmhmm, you can even make yourself fade into the background as well as record your presentation for sharing later.
Yes, there's lots of tech involved in video meetings, but don't forget the most important component: the people. During the best Zoom meetings, everyone gets a voice. In other words, just like you would for in-office conversations, prompt team members to use Zoom meetings to connect with you and with one another.
Wrapping Up and Following Up
It's often useful to conclude any meeting with a synopsis of what has been discussed and then to end on a high note. Before everyone signs off your next meeting, get some input from the attendees with Zoom's feedback survey tool. You just have to remember to enable the tool and encourage others to participate.
Again, if you've recorded the meeting and generated an automated transcript, send the recording and the transcript to all interested parties, including those who didn't participate. This is a great way to promote asynchronous work and communication.
Remember to follow up on questions or action items that came up during the meeting. Engaging with your team and customers outside of meetings is perhaps the single best way to make a Zoom meeting valuable.
As for the high note, you surely know your audience best by now, but expressing a sincere thank you for attending and being a part of the process serves as a great wrap-up to any video meeting.