Moving from a big city to a charming country setting now that remote work is so accessible is a dream come true, right? Not so fast. Before you leap, consider these potential pitfalls.
When Jesse Schmohl has an ax to grind, it's because he's leading a conference call from his garage in rural Oregon. An amateur collector of the choppers, he can certainly adapt his work responsibilities to his surroundings. He's even been known to sharpen his blades on-screen while conducting one-on-one meetings.
He says: "I got a little more country the farther away I moved from a proper work environment."
Schmohl, an engineer who has managed teams for a tech company and now works at an investment firm, has moved his family farther and farther away from a traditional office setting. Having once worked in downtown San Francisco, he next moved to Nashville, Tennessee, then to the Oregon countryside.
"I know I'm definitely drawn to a more rural setting, but I was immediately lost not having a good place to work when we moved here," he says. "Internet speed and cell coverage are obvious things that can be an issue, but realizing how long it takes to go into town to get a snack can keep me from really getting into work at home. I built two desks in my garage, but there are tools to sharpen and laundry to fold right there. And sometimes I just want to lie down on the floor and take a nap."
For Schmohl, moving to an area high in allure but short on resources for remote working created a challenging setting in which to be productive. "I was trying to build an environment for how I wanted to live, not for what I needed to do."
As a fortysomething, he might not align demographically with millennials, his work flexibility and mobility increasingly do. Among the millennial generation, 41 percent cite a new job as their reason for relocation, and 75 percent of those workers want to be employed by a "flexible and fluid" business.
Thinking used to center on the idea that you could either love where you live or love where you work, but not both. Now, as a younger generation pushes an overall trend toward more flexibility on where they do business, certain factors can make a city or region more conducive to professional success outside a traditional office space. Workers from different cities and in different phases of life will in turn have different motivations (those living in metro areas with brutal commute times, for example, will find more value in moving to a pastoral community, whereas families will prioritize exceptional school districts), but several primary considerations will help you build a successful career wherever you decide to live.
Bills Are Remote Too
Being untethered from living within a reasonable commute to an office can mean an instant pay raise for some. In fact, the cost savings in terms of travel time and expenses—let alone the appeal of working where and how we choose—leads more than one-third of employees to report they would take a sizable pay cut to be able to work outside the office (though don't lead with that).
Become familiar with the cost of living and tax implications for remote workers where you prefer to live, and you'll find still more resources to save or spend on what's important to you.
Though San Francisco and New York both entice with their cultural energy and many coworking options, they are the two most expensive cities in the United States in which to live. And Colorado and Massachusetts average the highest monthly cost for a desk in a coworking space (North Dakota averages the lowest, which, yeah).
If a home office is more your pace, research what financial incentives or penalties might affect you based on where you live relative to your employer. If your employer is based in Delaware, Missouri, or Nevada and you want to work from, say, New Orleans, not only will you likely pay more in taxes, but you'll probably also have to write a novella trying to justify the purpose of your out-of-state office.
When narrowing down relocation prospects, consider the suburbs of cities that attract you. Among office workers' biggest gripes about the burbs are (1) that the commute is brutal, and (2) that the outlying neighborhoods aren't as exciting as the big cities. But when you're a remote worker, the commute isn't your problem anymore, but you'll still benefit from the nearby infrastructure that supports virtual work (like Wi-Fi speed and a sense of community). Not only that, but you'll be just a short drive away from that downtown happy hour with your friends, where you can lament the morning conference call you had to take from bed.
Chomping at the Bit
Ever try to join a virtual meeting with poor network connectivity? "Hello? Are you there?" … "Sorry, I'm back." Let's just say that a slow connection can lead to lost communi—
Approximately 19 million Americans lack access to high-speed internet. Inadequate internet speed can wreak havoc on anyone's virtual experience, but it can be especially damaging for those trying to work remotely, conduct virtual meetings, and communicate with coworkers hundreds or thousands of miles away.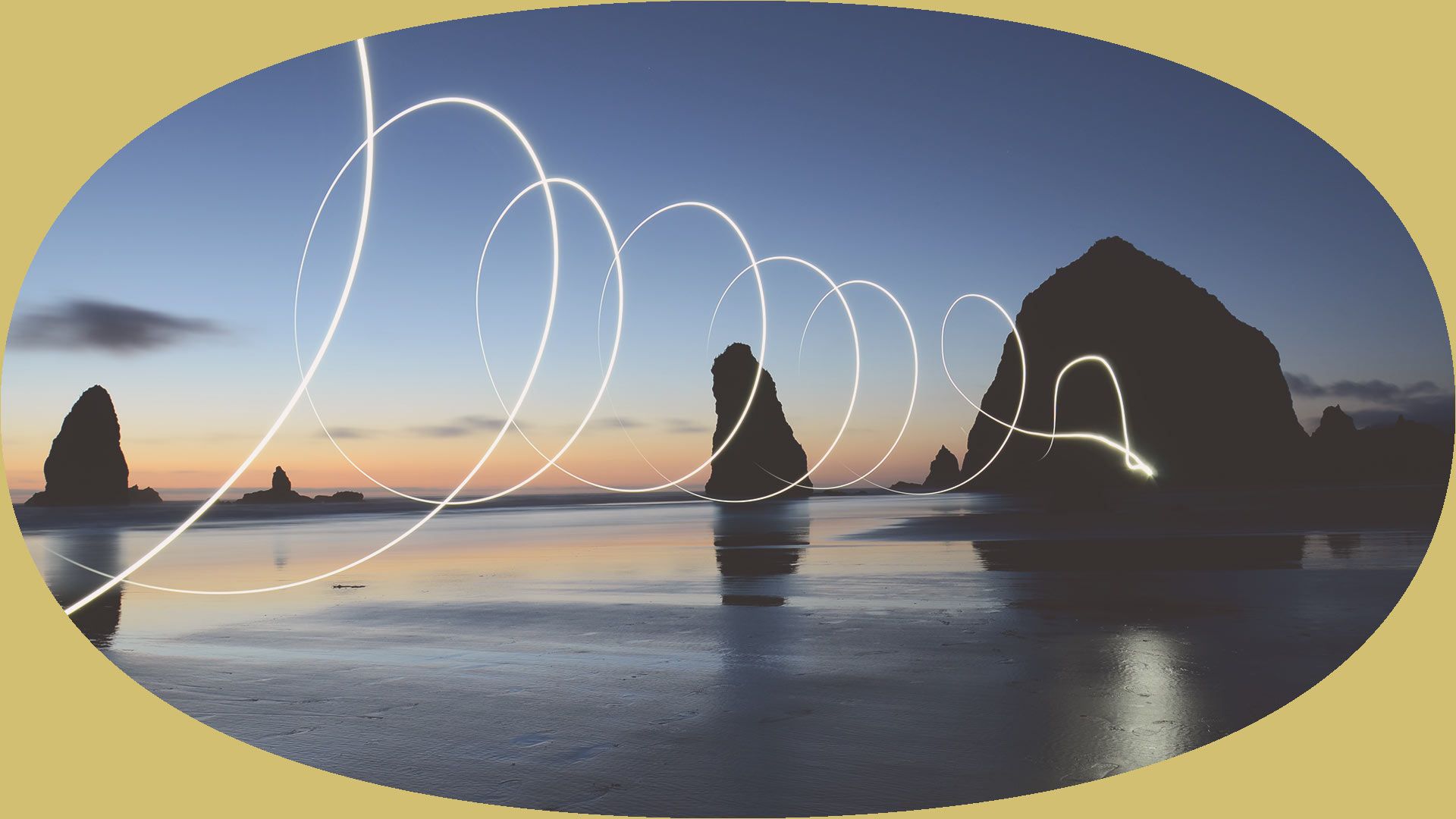 Recent improvements in meeting, chat, and collaborative software intended to make remote work more efficient mean that the few megabits per second (Mbps) required to function properly are now comfortably within reach for most of the country, including most rural communities, through the basic offerings of broadband service providers. However, those megabits quickly become scarce as soon as your roommate also jumps on a video call or your kid starts Netflix bingeing in the middle of your meeting. Then there's all your other devices taxing your Mbps rate, your security system, maybe even your dog.
Between the cost to build out infrastructure and corporate influence in local politics, access to a reliable network that can withstand the increasing demands of modern life and remote work can depend heavily on where you live. A recent study found that New Jersey leads the country in highest average internet speed, at 52 Mbps, followed closely by Maryland and Virginia. But if you're a Montana resident who decides to work entirely remotely, you'll surely be frustrated to learn that the average connectivity speed in your state ranks last in the nation.
When choosing the best location for remote work, keep in mind that in regions with a tech or financial presence and higher average incomes, someone has probably already footed the bill for high-speed internet, so you'll always be able to access the cloud.
Your New Favorite Spot Is the Corner Café
If you're lonely working remotely, you're not alone. Working in the solitude of your home can do wonders for your productivity, but it can also leave you feeling isolated at the end of the day. Whether out of social necessity or a desire to feed off the creative energy of others, you can improve your well-being and efficiency as a remote worker by living in a community with a high concentration of coworking spaces.
Professional coworking spaces like WeWork and NextSpace provide such resources as private offices and meeting rooms, though they add to monthly expenses. In the United States, San Francisco hosts the largest number—with approximately 51 coworking spaces per 100,000 people—and Miami and Atlanta boast impressive figures as well (49 and 48 per 100,000, respectively).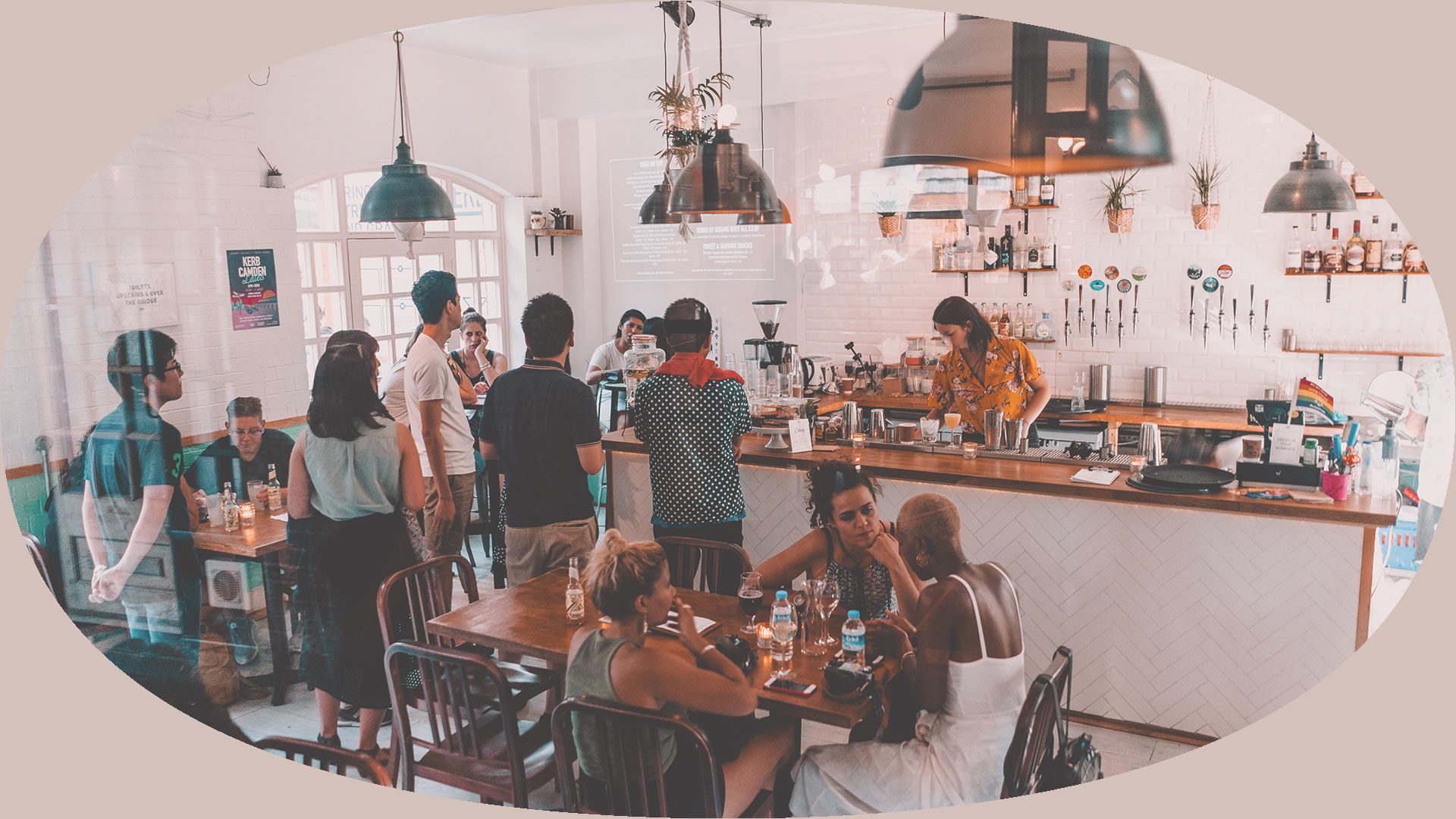 Often a sense of community and shared purpose can be found in more organic (psst: free) forums, like coffeehouses. The Bay Area and the greater Seattle area have the highest coffee shop density; outside the West Coast, Pittsburgh, Pennsylvania, and Nashville score high.
Farther down the "just leave me alone; I want to work, but not all by myself" list is the local library. A healthy library system is actually a sign of a healthy community, and although metropolises like New York, Los Angeles, and Seattle see the highest number of visits to their systems each year, smaller cities like Cincinnati, Ohio, Minneapolis, Minnesota, and Fort Wayne, Indiana, invest heavily in libraries they take great pride in, offering studious yet bustling makeshift office spaces.
Love Where You Work
What contributes most to your quality of life? A sunnier climate or more bike trails? Maybe a good education for your children or a vibrant dating scene? Whatever appeals most to you, finding a place to live that accentuates those aspects can enhance your professional fulfillment while simultaneously lessening the social isolation that can come from limited in-person time with coworkers.
Although places like San Francisco and Austin, Texas, are known for their laptop-filled cafés and their receptiveness to alternative lifestyles, it's also worth considering the cities that are attracting the most remote workers to get your finger on the pulse of a community's draw.
A report compiled by Volusion and based on US Census data places lesser-known towns like Highland Ranch, Colorado, and Frisco, Texas, at the top of the list of small-to-midsize cities with the largest populations of home-based workers, each with approximately 15 percent. The same report identifies Atlanta and Portland, Oregon, as the two large US urban centers with the greatest populations of remote workers—9.6 percent in both cities—and shows the latter as experiencing a 35 percent increase in the last five years.
As anyone who's attended a day of high school can attest, popularity isn't everything. But whatever it is that most draws people to a place—whether it's the culture, the community, or just exceptional internet speed—checking out the regions that are attracting the most location-independent workers will likely check off a lot of your boxes for creating a happy and productive life and career.