Most of the time, we think of remote workers as techies in cushy jobs. Or freelancers. You know, the typical white-collar sort of work. But research shows that most remote or mobile workers are in blue-collar positions. Think about typical repair technicians. They almost exclusively work remotely, going from project to project, often in different locations.
Until recently, the entire remote service industry has been largely overlooked and underserved by modern technology. That is, until Vahe Kuzoyan and Ara Mahdessian met on a college ski trip in Southern California.
The chance meeting led to the creation of ServiceTitan, a software company built specifically for the plumbers, contractors, electricians, and HVAC-repair workers of the world. Launched in 2013, ServiceTitan received its first major funding round that year and has now raised $326 million in total. The company touts more than $1 billion in net worth.
When Kuzoyan and Mahdessian met for the first time, they immediately bonded over two informing commonalities: Both had immigrated to the Los Angeles area with their families as children. And they had both watched their families build service businesses from the ground up—Kuzoyan's family had a plumbing business; Mahdessian's ran a contracting company.
During summers in college, both men watched their parents struggle with industries largely still operating with technology from the '90s—Excel spreadsheets and massive catalogs. And each had started tinkering with software that could streamline the process and minimize the headaches. After college, they began coding together. Once their families implemented the software—and increasing their profits—other contractors began asking to use it as well.
This led Kuzoyan and Mahdessian to tap into a market of often-overlooked remote workers: the blue-collar types. While most software startups provide products for other tech companies, ServiceTitan created a SaaS (software as a service) business model to help plumbers, electricians, HVAC repair companies, and about a dozen other repair and service industries to manage their businesses on the fly.
Startups Serving Blue-Collar Remote Workers
ServiceTitan isn't the only SaaS-based company to tap into the space. Housecall Pro was also founded in 2013 in Southern California and has also attracted millions of dollars in venture-backed funding. Akin to ServiceTitan's founders, Ian Heidt, the founder of Housecall Pro, is the son of a painter. Housecall Pro originally served as a marketplace for connecting property owners to contractors. But it has since shifted to a model more similar to ServiceTitan's.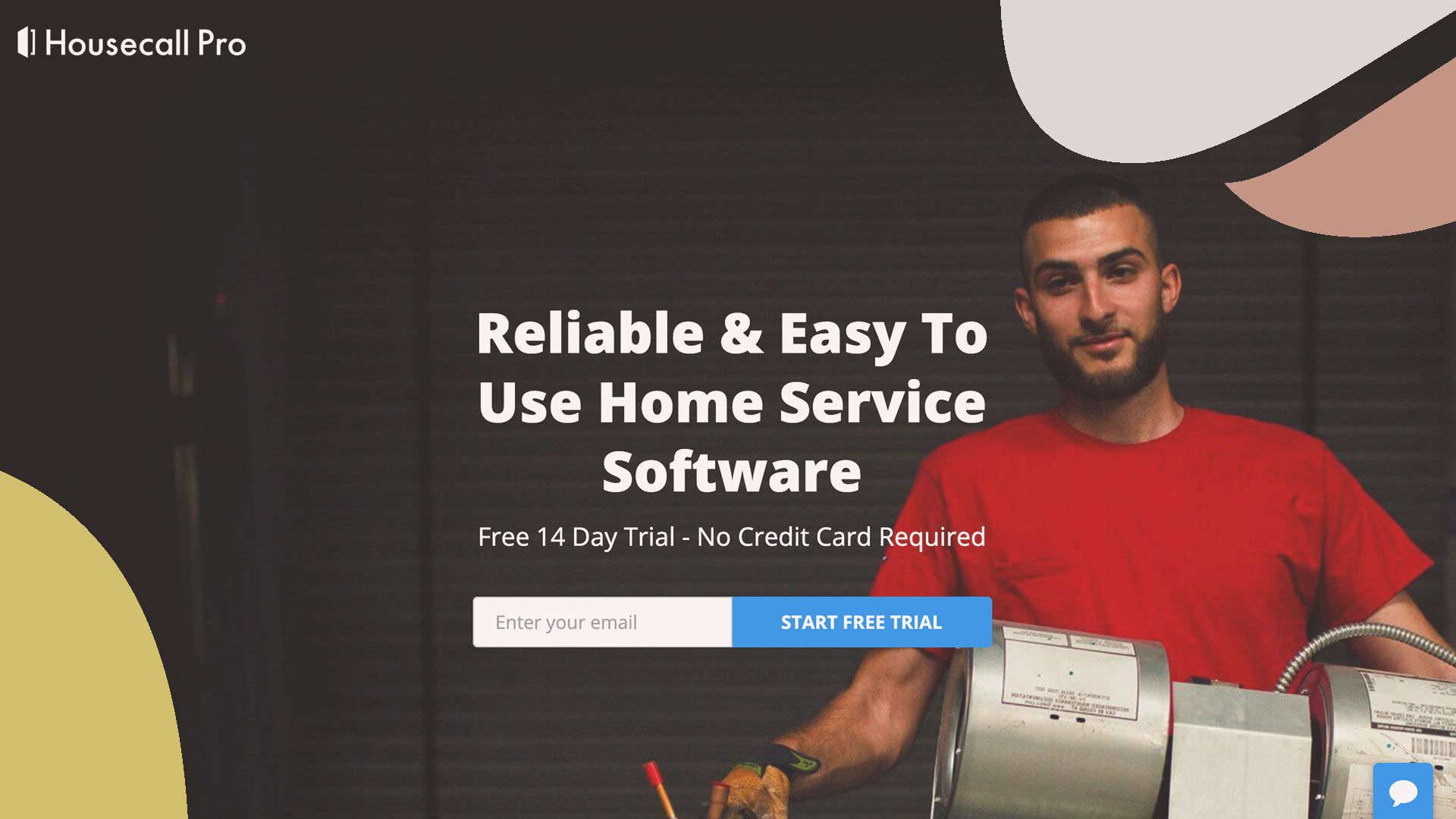 "We started with the idea of on-demand technicians, but we've since pivoted," Roland Ligtenberg, a Housecall Pro cofounder told the San Diego Union-Tribune. "The real opportunity was on the contractor side."
Canada-based Jobber is another competitor to ServiceTitan. Founded in 2011 by Forrest Zeisler and Sam Pillar, Jobber focuses on day-to-day operations for small businesses specifically in industries like appliance repairs, commercial cleaning, contracting, and garage door repairs. Its founding story is similar to that of ServiceTitan. Jobber calls itself the brainchild of a painter and a couple of software developers.
Zeisler and Pillar developed a software product focused on helping businesses adapt to changing customer expectations—especially around convenience—as well as paperwork, payment processing, and reacting quickly and efficiently to unexpected schedule changes and problems. Jobber has grown into a sizable business over the past decade, expanding into 43 countries, with 70,000 active customers that process $10 billion a year in invoices.
FieldAware, which has raised $36 million in funding and is based in Plano, Texas, was launched in 2009. The company provides a mobile app using telematics to allow businesses to track trucks on a map and then report the statistical data. But like ServiceTitan and Jobber, its founders, Andronikos Nedos and Ray Cunningham, soon realized that the service industry as a whole needed an overhaul.
The result was a platform featuring live communication between the back office and field workers. The technology integrates a business's current processes with FieldAware's automated application programming interface (API). In addition to its customers in maintenance, building, and construction services, FieldAware has also tapped into health services and the oil and gas industry.
None of these other ventures, however, seem to be working on the scale of ServiceTitan, which has more than 3,000 clients in North America alone, representing a workforce of more than 50,000 people.
The Billion-Dollar WFA Industry
It was nearly a missed opportunity for Kuzoyan and Mahdessian. "I think ServiceTitan was almost born accidentally," Mahdessian told Alejandro Cremades on his DealMakers podcast. "I think both Vahe and I had these ambitions to work for some of the bigger tech companies, but it was during some of this downtime to help our parents where this bigger opportunity came to us."
Both Kuzoyan's and Mahdessian's families began seeing their revenues go up and their costs go down when they started using the software. Other Los Angeles area plumbers, electricians, and general contractors also began using the technology. And soon Kuzoyan and Mahdessian realized that their software had become much more than a summer project to help their parents: It was impacting the lives of dozens of contractors and their employees.
Eventually, Kuzoyan and Mahdessian turned ServiceTitan into a subscription-based software offering. Companies pay a monthly fee for the product. Earlier versions of the software provide simple things like tracking the performance of ads to improve marketing efforts and tracking customer calls and inquiries. The two continued to listen and take feedback from users and eventually developed a product that would eliminate nearly all paper usage. With a tablet connected to a cloud service, plumbers can update or check schedules from the field and make changes on the fly. They can also show customers entire inventory catalogs and process payments at their customers' homes or offices. And the back office can now see all of this happening in real time.
About a year after officially launching, ServiceTitan received its first funding—an undisclosed Seed round. One year later, the company got a $19 million Seed A round. And in 2018, ServiceTitan raised both Series C and Series D rounds, totaling about $227 million.
ServiceTitan's growth has been impressive. Kuzoyan and Mahdessian have built the business to more than 800 employees. Their customers handle over $10 billion in annual transactions. And ServiceTitan helps to service about 10 million homes a year.
Sometimes in life, a chance meeting can be a game changer. That was certainly the case when Kuzoyan and Mahdessian, two sons of working-class immigrants, both with aspirations for technology jobs, pulled up next to one another at a ski resort. Their meeting changed not only the direction of their families' work but the service industry as a whole.