If you want a new career path or are wondering how to get a promotion, it is time to upgrade your skills and your salary. Here are the most in-demand skills in today's job market, along with how and where you can learn them.
Skills have surpassed degrees at the top of employer wish lists. A solid set of skills is as likely as a college degree to land you an interview. A specialized skill set is sure to land you a job and a higher salary.
The World Economic Forum says that 50 percent of all employees need to reskill by 2025. In tech, where new security threats, program updates, and emerging trends materialize often, the need for reskilling is even more stark.
If you don't believe us, take a look at Korn Ferry's "Future of Work Trends 2022" report. Top global companies polled for the report say they want employees eager and able to learn. Nickle LaMoreaux, head of HR at IBM, told Gallup that more than half the company's jobs in the United States are open to people with the skill, regardless of their degree.
With our goal of helping you design your career around your life (not vice versa) in mind, we've assembled a list of the six most in-demand tech skills in today's job market, as well as some information about training programs that will help you add these skills to your résumé.
In addition to the training outlets mentioned individually below, Coursera, Udemy, and LinkedIn Learning all have low-cost, reputable training courses for these skills. And don't forget YouTube and Google. You could be just a few keystrokes away from gaining the skills needed to step into a new job.
1. Product Management Leads to Leadership Roles
Product managers tackle oversight of a product line or product from blueprint all the way to completion, working with engineers, designers, UX professionals, and others to keep a project on track and on budget. Product management is enhanced by project management skills, especially for those who are looking for a future in leading teams.
For training in this area, 280 Group offers an online course in product management, as well as a self-paced and in-person learning option. And Brain Station holds product management classes in major cities all over North America and Europe.
Before you decide if a career in product management (or any job) is right for you, be sure to check out a few job postings to get an idea of who is hiring, what employers are paying, and what's expected of new hires.
2. UI/UX Web Design Skills Prepare You for Multiple Career Paths
UI/UX web design skills are among those most in demand in the tech market today. That's because these skills lie at the core of making any online or digital experience seamless and safe.
The Bureau of Labor Statistics estimates that nearly 18,000 new web design jobs will be added to the workforce every year for the next decade. Anyone who creates an interactive online environment, especially those working in EdTech and FinTech, needs these skills and to up their game and knowledge year after year.
As some of the top tech start-ups in the world have proven, a college degree is not required to become a web designer. In fact, you can build your own self-directed course in UI/UX web design by learning from websites and apps you admire, carefully noting what they do right and trying to emulate the same experience in your own mock-ups. You can also join a site such as Pttrns to learn from designers and get access to designs. UX Mastery provides a useful glossary of main concepts in UX, along with courses you can take online.
Here's a list of current job openings that call for web design as a key skill.
3. AI/Machine Learning Skills Allow You to Run the World
There are predictions that one-quarter of the American workforce may be replaced by automation by 2030, and this means that jobs in artificial intelligence and machine learning will be in demand, as the machines and automated systems companies invest in will need to be designed, created, updated, and operating smoothly. We're already seeing the use of AI in medical settings, manufacturing, warehousing and supply chain, and more. AI and machine learning skills also put you in the running for many types of jobs, including AI researchers, AI engineers, and ML engineers.
If you're interested in reskilling in this area, scikit-learn hosts an online portal for machine learning, while Kaggle furnishes code and data to practice what you learn. Coursera offers a solid introductory course in AI, and Google has a platform for AI and ML learning.
4. Cybersecurity Skills Put You in Charge of Safety and Your Career
Every industry needs cybersecurity professionals, as online fraud, identity theft, and ransomware attacks are growing concerns for all businesses. Learning cybersecurity can help you become a remote worker in such roles as cyber security engineer, information security analyst, or information security manager; but knowing about cybersecurity is also important if you're in IT, customer support, website development, or any field in which you're contributing to making tech accessible and safe for others. Jobs in FinTech and MedTech are especially rooted in cybersecurity skills since these sectors are responsible for managing highly sensitive information.
To learn about cybersecurity, MIT xPRO has a foundational course in cybersecurity, and RangeForce offers ongoing upskilling solutions to keep you one step ahead of hackers and fraudsters. The Complete Ethical Hacking Course costs only $15 and provides you with the foundation for becoming a white hat hacker.
5. Data Science Drives Many Technical Careers
We live in a world of data, whether you're tracking the stock market, health information, or time. In the business world, being able to gather, interpret, and use data in meaningful ways are in-demand skills for data analysts, database administrators, data architects, data scientists, engineers, and other professionals. However, product designers, managers, and other decision makers also benefit from knowing how to use data science skills.
Two common tools used in data science are Microsoft's Power BI and Tableau. Trying these programs and learning them through application and use is important. You can also learn more by taking Simplilearn's data science curriculum, in partnership with IBM, or DataCamp's online classes.
Don't forget to look at job postings in data science and note the variety of opportunities in this diverse field.
6. Cloud Computing Jobs Share Many Roles
With a projected 25 percent of all professional jobs in North America expected to be remote by late 2022, there is a huge demand for workers who understand cloud computing and who can create systems for securely and effectively storing, organizing, and sharing information virtually. Employees with cloud computing knowledge are needed for project management roles, IT jobs, customer support positions, database administration, and more.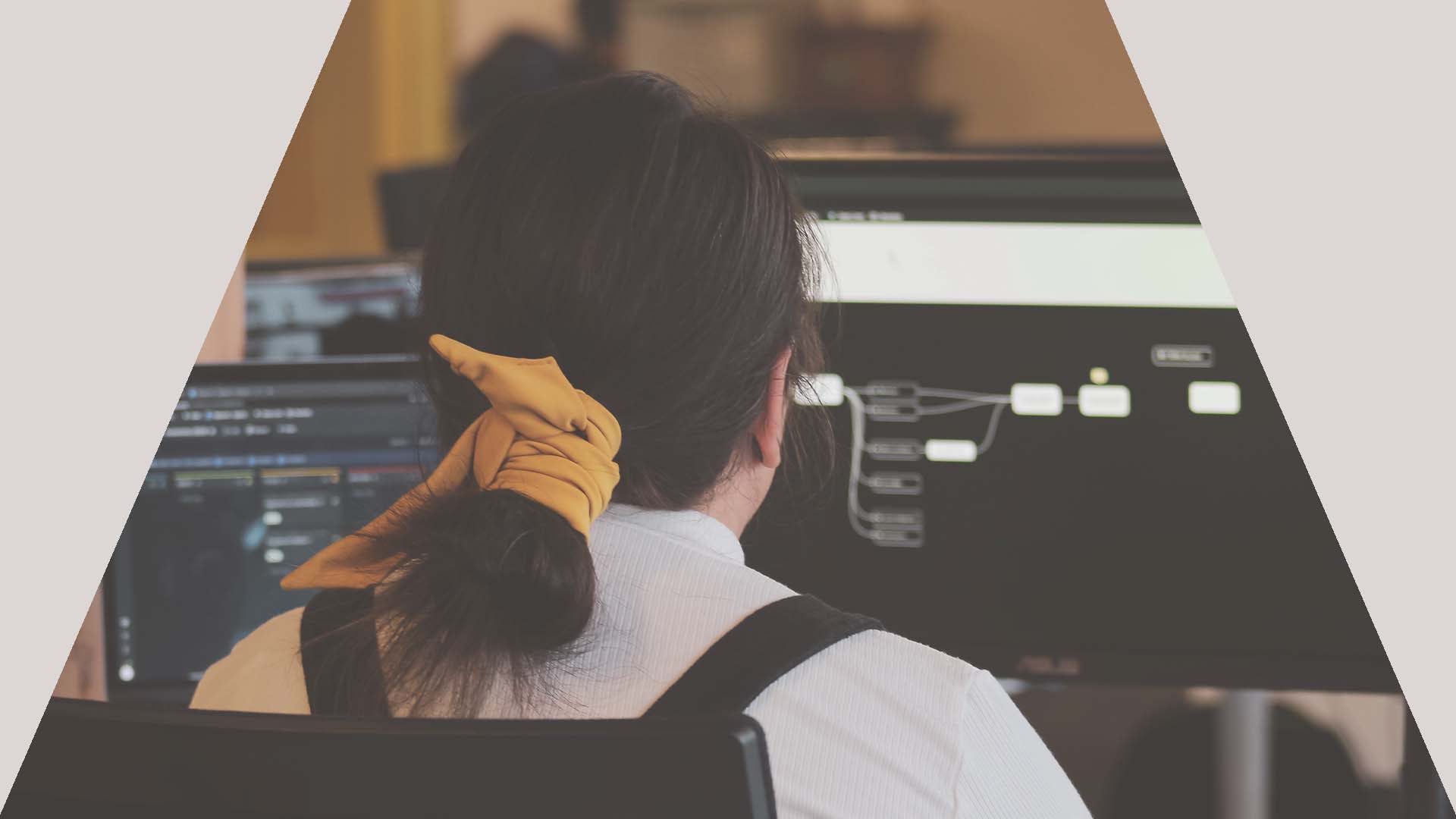 To upskill in cloud computing, AWS has digital courses on the subject. A deeper development of this skill set is available through Upskilled's Diploma of Information Technology (Cloud Engineering) program. A Cloud Guru also offers a huge list of hands-on labs and courses in cloud computing from different providers.
If you've determined you want to work in cloud computing and have an eagerness to learn, your career path looks bright. Check out a few of the jobs available and start reskilling yourself now.
Reskill Yourself for the Most In-Demand Jobs of 2022
Kill off your unsatisfying job by re-skilling your way to a tech job. The need is there. In fact, given the demand for tech workers, recruiter Preston Park confirms, "More and more tech companies are hiring people with non-traditional educational backgrounds." He recommends learning as much as you can through online classes and community colleges, tech boot camps, and your own freelance work or projects that you can show companies.
Tech recruiter Dwayne Nonales agrees, pointing out that the tech job market is "absolutely insane right now" as companies are working overtime to hire and retain workers with tech talent. Even if you're coming from another field or don't have a college degree, if you're willing to put in the work to polish your tech expertise and learn new skills, there's smooth sailing ahead on your job hunt. With the right skills, you may be able to land a high five-figure or six-figure remote job, even if you haven't worked in tech (yet).
So, if you are one of the thousands of people who left your job during the Great Resignation to seek out a new career path, be sure to take your skills with you and use your extra time to learn something new.