Roman Onillon is a digital nomad, head writer at Discover Evolution, and curator of its YouTube channel. A fine art travel and lifestyle photographer, Roman is founder of My Little Moana Photography & Videography Production based in Kuala-Lumpur, Malaysia. This article was orginally published on Discover Evolution.
---
If you are a digital nomad, you know that finding accommodations is one of the first and most challenging things you have to deal with when it comes to starting this lifestyle. It's also something you have to continually deal with as you move on from one place to the next.
Luckily for you, managing this task has become easier than ever thanks to a wave of companies emerging all over the globe to offer remote workers new options.
Based on my experience as a digital nomad and remote worker, I've put together some of your best sources for finding accommodations. And I've included one that has proved to be a super-successful money saver for me and my wife when we're working on the road: house-sitting.
Are you ready to hit the road and truly work from anywhere? Here are some great choices for living as a digital nomad and finding accommodations on the go.
Short-Term Accommodations for Digital Nomads and Remote Workers
Anyplace: This housing marketplace was made with digital nomads and remote workers in mind. You'll find everything at this site, from coliving spaces to extended stay hotels to private apartments, even accommodations that come equipped with videoconferencing facilities. Most importantly, all the accommodations are fully furnished and have been vetted as suitable working environments. Anyplace also offers hassle-free flexibility in that you can easily extend your stay or leave early if needed (although the minimum stay is typically 30 days).
flOasis: A new platform built in collaboration with remote workers to suit our needs, flOasis vets all its properties to ensure they are suitable for effective living and working experiences (translation: no bad internet connections or missing desks!). Using this intuitive platform also gives you the benefit of joining a community of global nomads and enjoying their tips and advice.
Nomad Stays: Offering hundreds of remote worker–friendly properties with great Wi-Fi, space to work, and guaranteed coworking spaces nearby, this site's directory of properties allows instant booking, with all-inclusive prices, so there are no hidden surprises. With properties all over the world, Nomad Stays provides an easy solution when you need somewhere to stay instantly.
Airbnb: A longtime favorite of digital nomads, Airbnb is global and dominates the market for short-term stays. You can usually get a discount if you're staying for a month or longer, and you can often negotiate for a lower rate directly with the property owner. Be sure to check that the property you choose meets your work needs and don't overlook those extra fees for cleaning.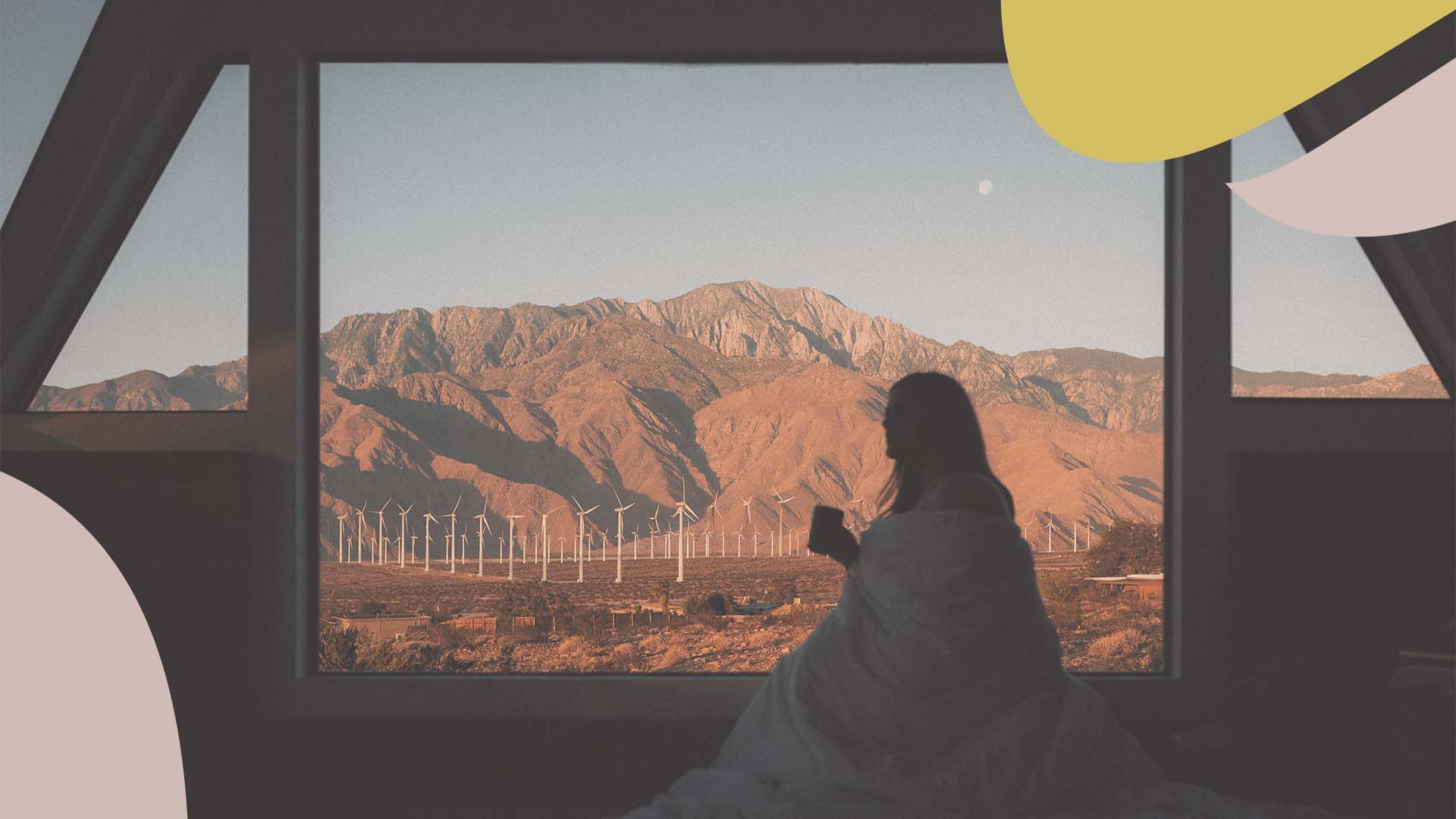 Hostelworld: If you tend to work in coffee shops or don't need plush accommodations, hostels are a great option—and a great way to meet people and save money.
Organized Digital Nomad Stays
If you prefer to have your digital nomad experience managed for you, an organized remote work stay might be for you. Here are some companies that offer this service.
Nomad Pass: If you want to work somewhere outside your usual space, Nomad Pass will guide you to sites with all the comforts of an office environment but with a welcome change of scenery. Realizing remote work can be isolating, Nomad Pass focuses on community building among its clients. It also caters to teams looking for retreat locations.
Remote Year: Offering everything from one-week to three- to twelve-month adventures with other digital nomads, Remote Year is a great resource if you're new to the lifestyle or simply want to spend some time with other open-minded people, without the pressure of researching destinations or accommodations. You will quite literally see the world while working and have nothing to worry about. You will also have access to trainings and workshops to build your skills while you're traveling.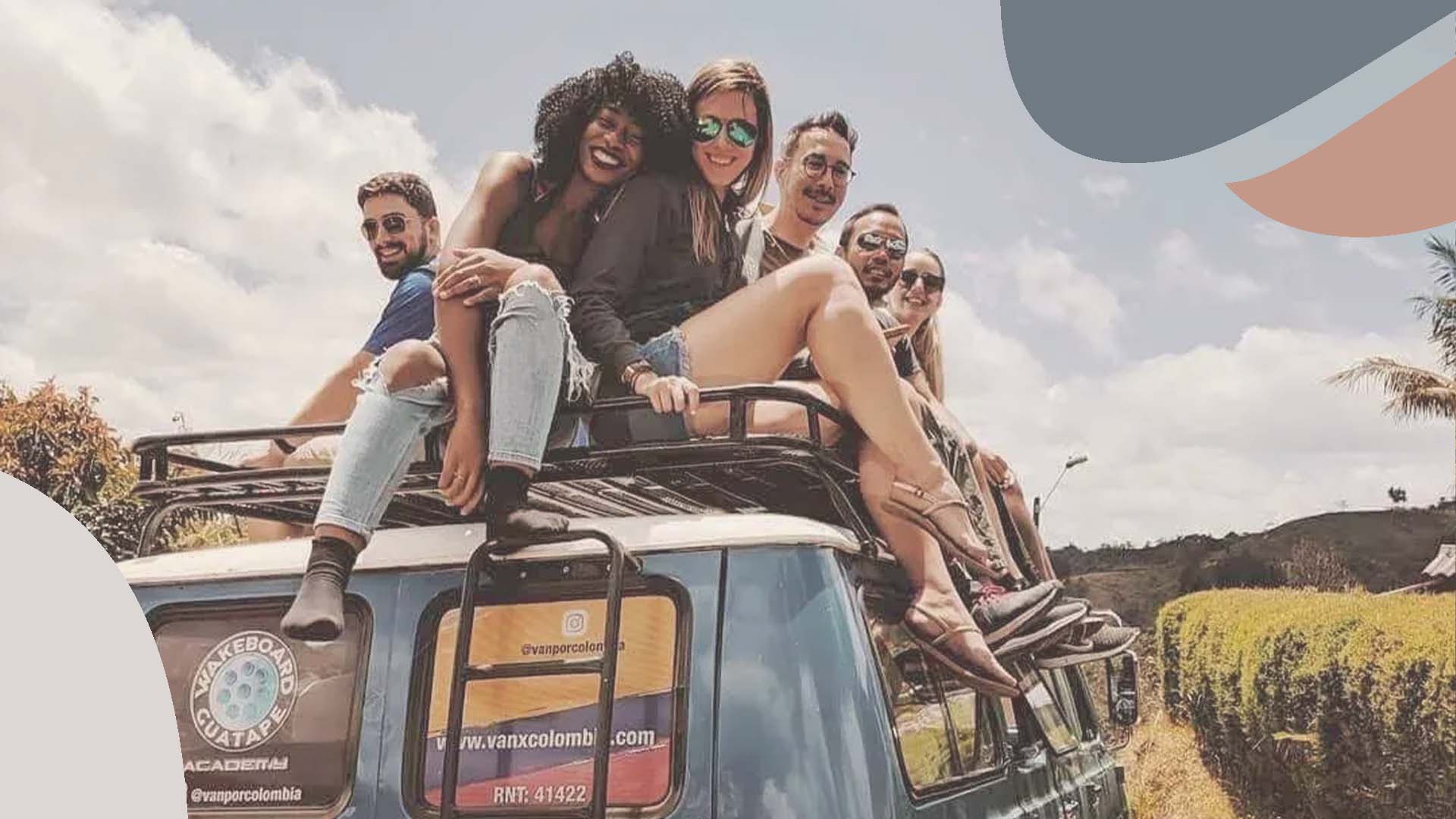 Photo Credit: Remote Year
Remote Worker Coliving Spaces
Coliving spaces for remote workers have quickly become a popular concept. You can Google any city you're interested in + coliving space and something will come up. For example, when you search "Chicago coliving spaces," the results yield this TravelMag article on some of the best coliving spaces in the Windy City. You can also search Coliving.com for spaces across the globe.
However, there are also many companies that manage coliving locations worldwide and that can offer some consistency in your ever-changing environment. Some of the best include:
Outsite: The spaces here are ideal for new digital nomads or people who enjoy a bit of a community available at their coworking space. Outsite listings have great living spaces with fantastic Wi-Fi, good lighting for conferences calls, optimized desk space, and coffee facilities. Think of them as home offices on the road. Designed for creatives, Outsite offers private rooms, shared coworking spaces, and access to its partner discount perks, which include a number of services for digital nomads such as travel insurance and fitness activities. Membership allows you access to any Outsite property.
Zoku: These gorgeously presented rooms offer a perfect hybrid hotel/apartment experience. You're provided with your own large room, fully furnished with a bright and wood-based interior, and also have access to the modern shared spaces, including a kitchen and social, coworking, and event spaces. Zoku is only available in Europe.
Selina: Offering accommodations suited to digital nomads as well as shared coliving spaces, Selina is a one-stop site for booking a place to stay as a remote worker. With hundreds of available options, Selina specializes in finding some of the most unique and fun properties where you can really experience a sense of escape and community with others in the digital nomad lifestyle. Properties are limited, but they span several continents.
Outpost Club: For remote workers in the New York and Jersey City area who want to build a network with other nomads while having a remote living experience, this quickly expanding network of highly aesthetic coliving houses offers a wonderful opportunity. Outpost is on a mission to provide affordable, all-inclusive spaces conducive to working and geared specifically toward freelancers, remote workers, and entrepreneurs.
Coworksurf: If coliving, coworking, and surfing as a team sounds exciting, then this option might be perfect for you. It offers tailored remote work properties for teams that guarantee the exact lifestyle you're craving, with work-approved spaces. Coworksurf is currently available in Portugal, Spain, Sri Lanka, Norway, Bali, and Mexico.
House-Sitting for Digital Nomads
My wife and I have always been big fans of house-sitting. We get to stay in locations that interest us and take care of other people's pets. If you are a new freelancer, building up some passive income, or simply enjoy being in a space that feels like home, then house-sitting is a great choice to consider.
Generally, those who seek house-sitters offer excellent Wi-Fi and places to work, though part of the fun is finding cool cafés and coworking spaces nearby.
Here are some of the best house-sitting platforms globally: