Sacha Connor is the CEO of Virtual Work Insider, a consultancy that trains hybrid and remote teams how to lead, communicate, and drive culture across distance. Virtual Work Insider has worked with clients across industries, including Toyota, Vanguard, Clorox, Gilead, and Raytheon. This article was originally published on Virtual Work Insider.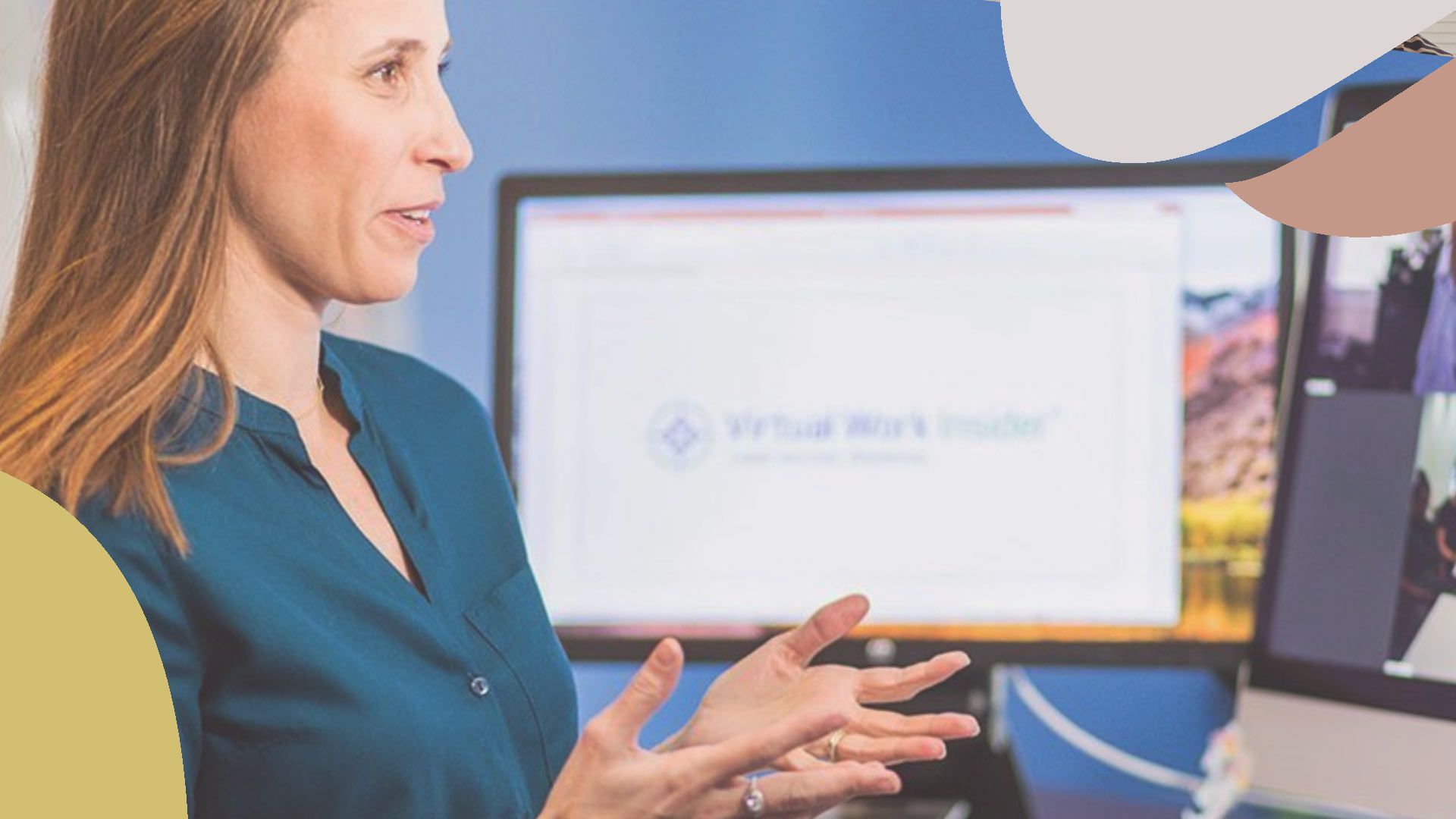 ---
I often get asked the question about how to encourage team members to turn on their video camera when they don't feel comfortable on camera.
I completely understand that people are at all different places on what I call the Camera Comfort Curve. When I started working remote in 2010, while as a marketing and business leader for The Clorox Company, video conferencing was very new in the Clorox facilities and often I was the ONLY one on the screen in a room – sometimes I was even as big as a full wall in a room! As a huge introvert that was VERY uncomfortable for me. But I quickly learned that if I didn't have my video on it would be very easy for others in the meeting to forget I was even there.
I am in favor of creating a "Video-Flex" culture within your teams – to consider when to use video and when it's ok not to. If you have a team member that doesn't feel comfortable on camera, first ask them why they are uncomfortable. Depending on their answer you may find some of this advice helpful.
Provide the Why: Here Are Some Reasons Why Using Video Can Be Important
Creating Context
Video adds so many more contextual cues to communication. So much of communication is more than just the words we say. 55 percent of communication is body language, so video helps to fill in those gaps.
Video is a tool of influence and helps overcome distance bias and recency bias.
When we have in-person meetings, we know to take a seat at the table, not in the corner. In a virtual meeting, if other people in the meeting have their video on and you don't, it's as if you have taken a seat in a conference room down the hall.
Distance Bias and Recency Bias can come into play even with a meeting. If your video isn't on the facilitator or other meeting participants may even forget you are there. Having your video on will make it easier for you to interject into the conversation.
Sometimes it's not even enough to just have your video on, you need to make a sound to actually be seen – so that your video feed comes to the front "page" of the screen.
Provide The How: Here Are Some Ways To Get More Comfortable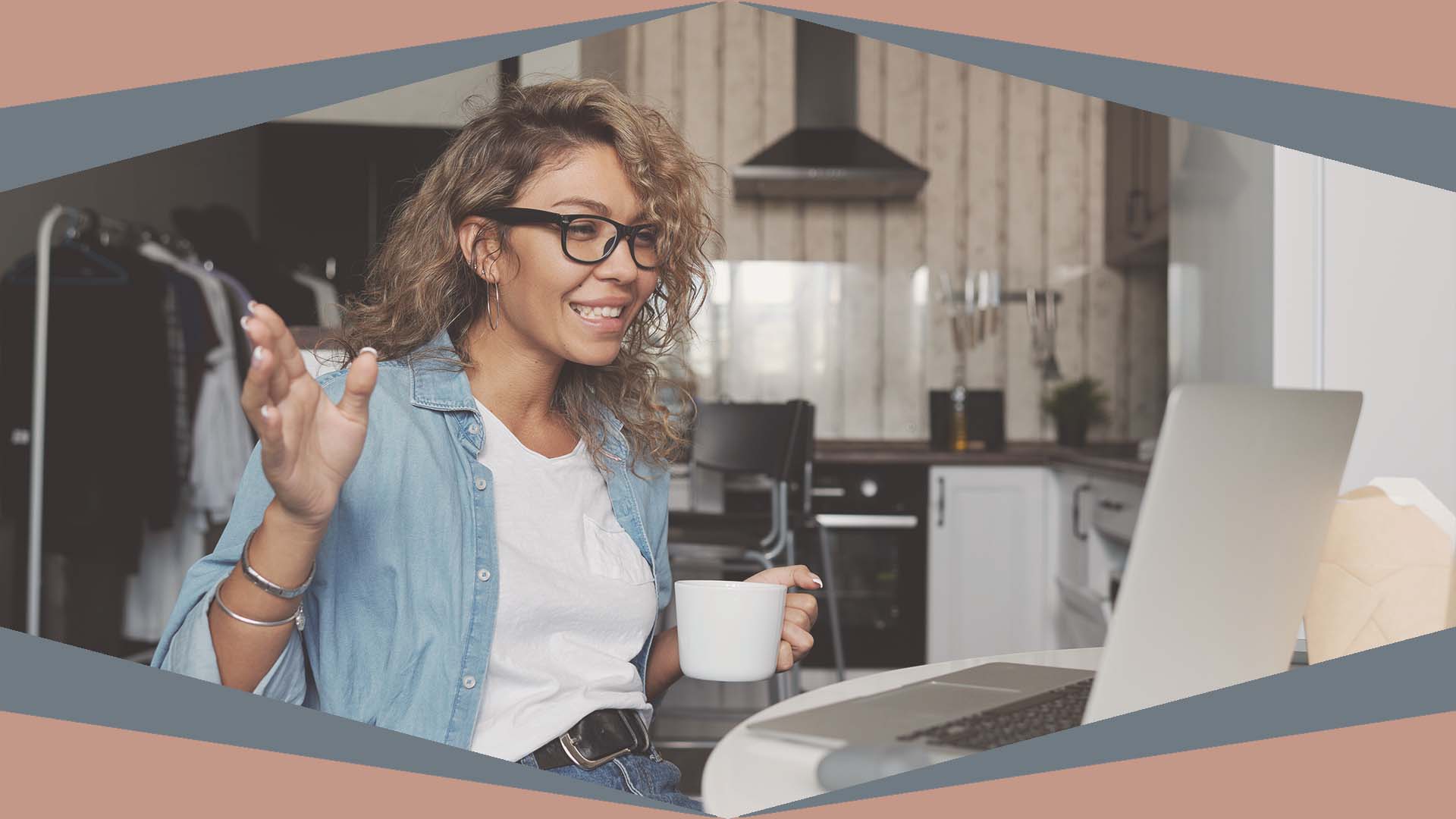 Practice in a Safe Space:
Suggest that your team member practices in an environment where they feel comfortable, perhaps in a 1:1 with you if you are their manager, then with a small group that they feel psychologically safe with.
Turn off Self-View:
We know that seeing yourself during video chats constantly in real-time is fatiguing and can feel uncomfortable since you could become more critical of yourself. Show your team member how to turn off their self-view, or tell them to just place a sticky note over their self-view on their own screen. Microsoft Teams will be adding a feature by February 2022 to hide the self-view.
Use a Virtual Background:
If there is a concern with "Location Shaming" share how to use a virtual background or blur their background.
Set Expectations:
Don't surprise someone with a video meeting, tell them in advance when there is an expectation to be on video. And, if they are unsure, you can help them understand the expectations for what attire is appropriate to wear on video based on the type of work that your company does or the different types of meetings that they are responsible for attending or leading daily.
Finally, the more vulnerable you can be about sharing your own journey getting comfortable on camera, the more you will be able to help your team member along their own journey.