Darcy Boles is a future of work thought leader and remote experience designer. In these roles, she's most driven by the idea that "work doesn't have to suck," and she has dedicated her career to ensuring that it doesn't. Darcy was leading remote teams before it was "a thing." She draws her virtual design architecture from global experiences and cultures, using positive psychology and behavioral science research to align company ecosystems with shared intrinsic values and experiences. Her work has garnered awards from such world-renowned sources as Forbes and Comparably. Connect with her on LinkedIn.

"Is it okay to go to the bathroom?" a new employee asked me via Slack on their first day working in a fully remote environment.
I was shocked. And deeply saddened. What kind of environment did this person come from? What workplace trauma had they experienced? What made them scared to step away from their computer in the comfort of their own home for a bathroom break, a snack, or—heaven forbid—a walk?
If we, as humans, had the ability to be the agents of our own lives (inclusive of not having to ask to go to the bathroom as a fully functioning adult), how much more headspace and motivation could we have to live the lives of our wildest dreams and do the best work of our careers? What if trust was the core value for all organizations built for scale? What if we intentionally leaned into the value of permission?
You may have seen the myriad of valuable resources out there for building a strong remote culture, including onboarding playbooks and thought leadership pieces, but what does granting permission in the workplace actually look like?
Based on my experience leading high-performing remote teams at two major financial services software firms (TaxJar and Stripe), it's really about designing freedom within your company's own custom framework, where everything is written down, and ensuring that everything that is written down is actually experienced in your work ecosystem.
Here are some ideas for how you can get started.
Write Down Your Culture
First, it's important to clearly define the work culture of your team or company. And it's even more important that you put that definition and its parameters in writing, clearly. While you may already have your company core values defined and a "culture handbook" in the form of a widely distributed PDF, have you codified the intricacies of how you work remotely? A written document, available to all employees, can serve your organization greatly as you scale, ensuring that you are hiring people aligned with the culture as well as using the written word to hold yourself and your team(s) accountable for expected behaviors and operating rhythms.
It may sound silly, but in a remote environment, writing down even something like "It's okay for you to step away from your computer," at any time, is important. Of course, that may not be your way of working. But the idea is that it's critical that you write down whatever ways your company would like to define your working requirements. The words on the page can simply unlock the value of permission to go to the bathroom, to go meet a friend for lunch, and, hell, if you support it as a culture, even to go to a matinee movie. (Who are we to determine when people work best?)
Design for Autonomy
When supporting remote employees in their uniqueness, it's essential to remember that although we're all in the same storm of life, many of us are in very different lifeboats. This is even more true in a distributed organization.
When you are building the permission muscle for your distributed team, remember that most anyone on your team will rarely have a similar day-to-day experience as any other member of the team. There is no same way of getting to work, no shared standard team order at the local coffee shop, no acumen for handling the variabilities of city center public transportation or icy roads in winter. Some teammates work remotely because they take care of a sick loved one, choose to homeschool their kids, want to live in a yurt in the mountains, or simply because it's easier for them to stay focused.
Your employees and team members are really different in the way that they choose to live their lives, and now you get to make it actually okay for them to do that through how you choose to design your framework!
Walk the Walk
While writing down your culture and expected behaviors is essential to the engagement of your remote employees, words mean nothing unless they are trusted through lived or showcased experience. Let me say that differently—because it's critical. Your remote work culture, as you envision it, will be possible only if employees experience it and see leaders in your organization, including you, participating in it.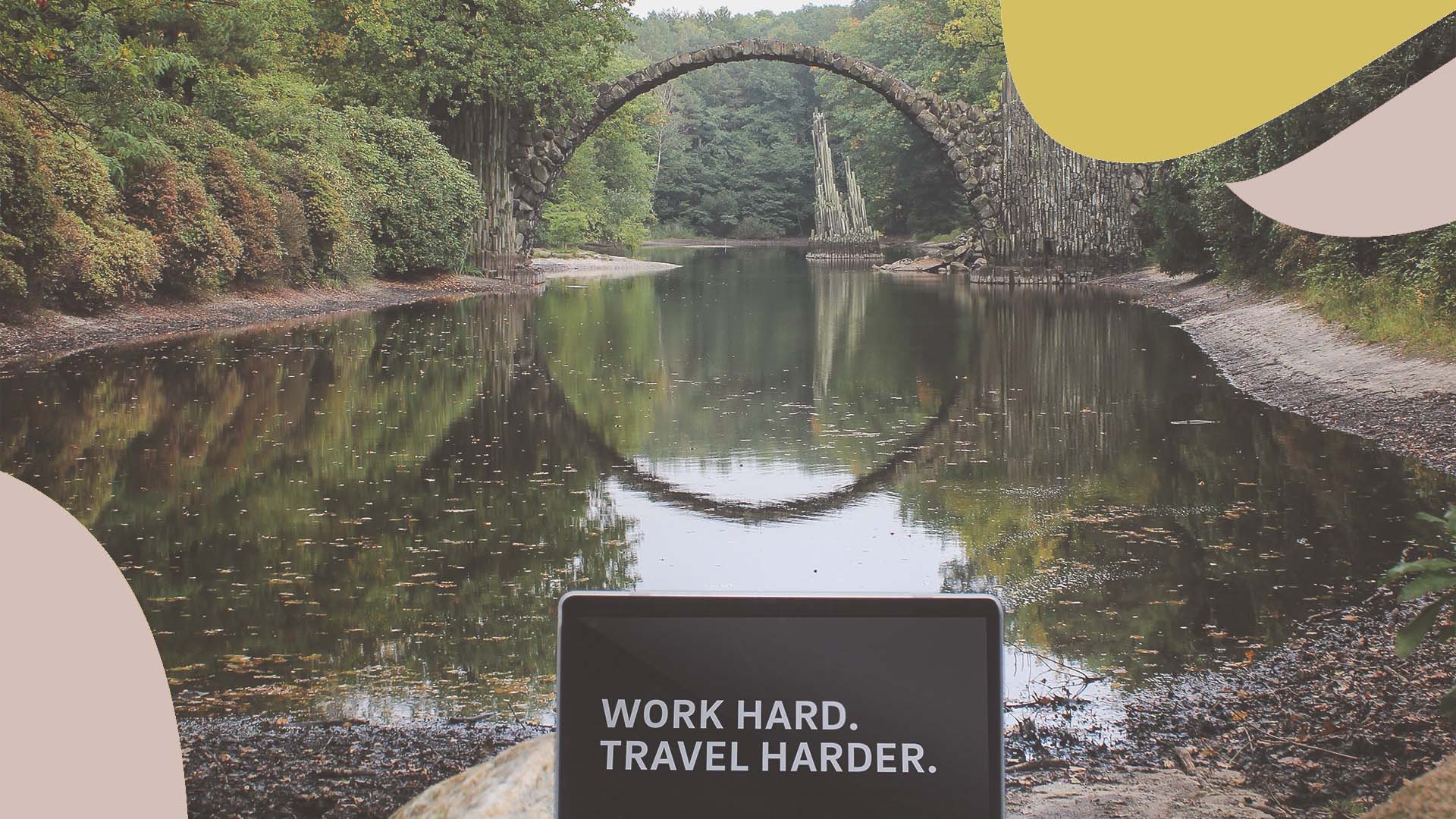 Here are some ways to reinforce what's on paper:
Finding that engagement is becoming an "add-on" to already established roles? Hire someone full-time to keep a pulse on your culture.
Have you started to notice that people are apologizing for kids walking in the room on calls? Consider inviting a leader's kid host the company's next all-hands meeting.
Observing that people aren't taking vacation and are experiencing burnout? Encourage every team lead to take a two-week vacation to demonstrate that it's okay to take time off.
Does your company advocate working asynchronously—claiming it's appropriate and even expected in a remote work environment? Then make sure people don't expect immediate responses and design an on-call schedule to handle emergencies when they do arise.
Bake this all into onboarding through stories, legends, and leaders' lived experiences.
Reinforce Asynchronous Communication
Bubble-wrap your conversations when a direct report says, "Sorry for the delay." This is now your opportunity as a manager to respond with, "Please don't ever apologize, I trust that you will get back to me when you can." As long as you've defined clear expectations and timelines for your teammates, reiterating the value of permission will get easier and easier as employees build trust with your organization's culture and lived behaviors.
Remember that you and your team are the only people who can determine how to effectively and efficiently get your work done and ensure that the needs and expectations of your customers, clients, and your workforce are met. Your organization and your employees have individual needs. The key to success is to define what works, write it down, adapt as needed, and see the success happen.
Never forget that trust is the glue that binds your team, no matter the physical distance between teammates. The more you honor your defined written culture through intentional behavior modeling, the more trust you will build. The more trust you build, the more engaged your employees will be; the more engaged your employees are, the easier it will be for you to scale remotely. Unlock the value of permission for your team and watch the magic unfold.