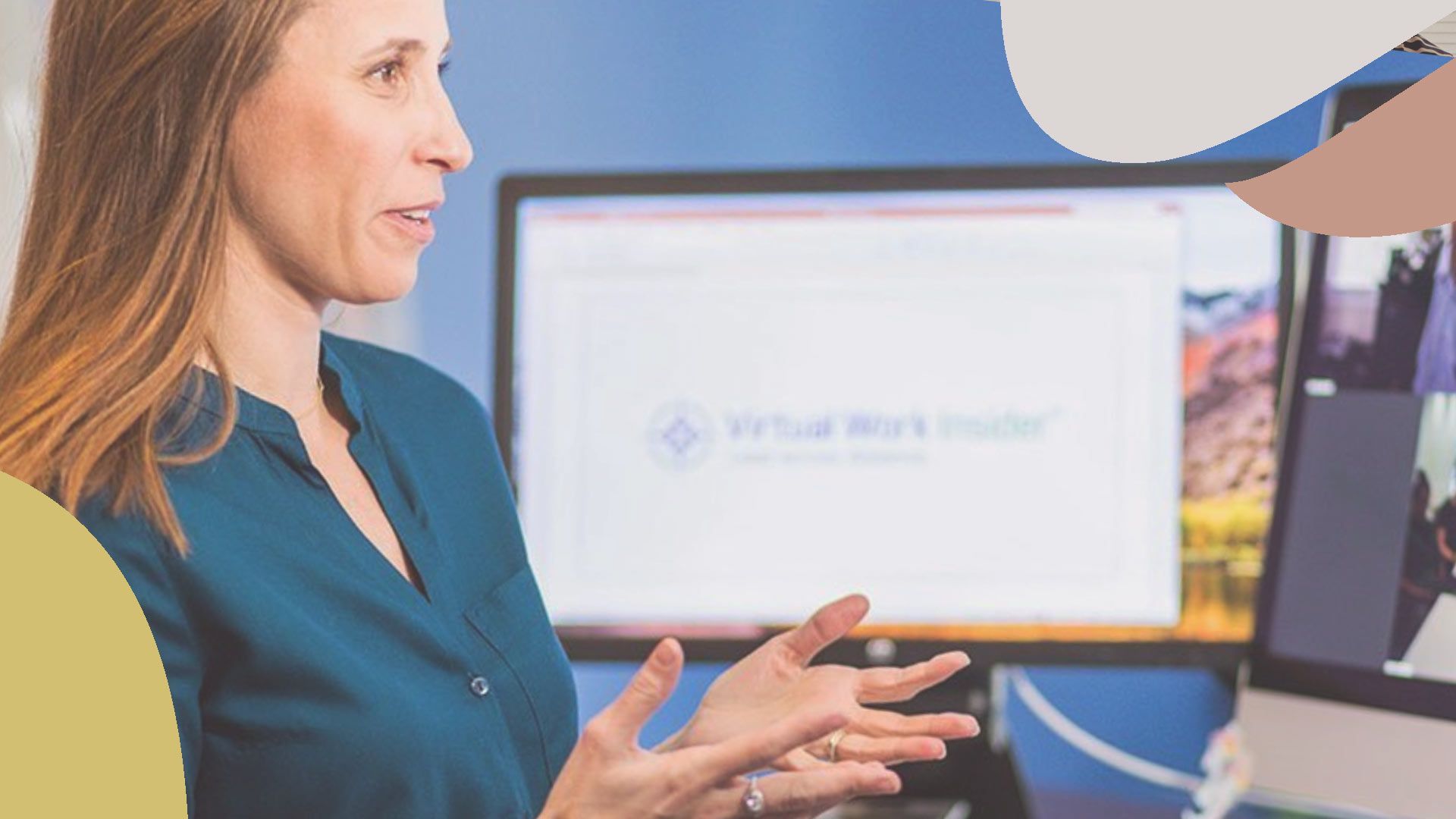 Sacha Connor is the CEO of Virtual Work Insider, a consultancy that trains hybrid and remote teams how to lead, communicate, and drive culture across distance. Virtual Work Insider has worked with clients across industries, including Toyota, Vanguard, Clorox, Gilead, and Raytheon. This article was originally published on Virtual Work Insider.
---
Unprecedented location inclusion is one of COVID's positive unintended consequences. The office shut-downs have forced so many of us into fully remote organizations. This meant that for the first time, in many companies, all team members were are on an equal, location-agnostic, playing field.
For many, the frequent faux pas of only inviting people to participate in a meeting, a brainstorm, or social gathering that live or work nearby has vanished. Those invisible fences have fallen in favor of location inclusion – people are being included based on merit, not proximity.
Before COVID, so many of us were being called upon to lead teams that were distributed across the country and the globe. The COVID office shutdowns took that one step further, jumping all the way into fully remote teams. Now that some offices are slowly reopening, new hybrid teams are emerging.
These team dynamics requires us to lead in a way that ensures inclusion, regardless of location, to get the best ideas, best collaboration, and best business results. And leading and working within these hybrid teams is actually harder than working as part of a FROG due to an unconscious bias called distance bias.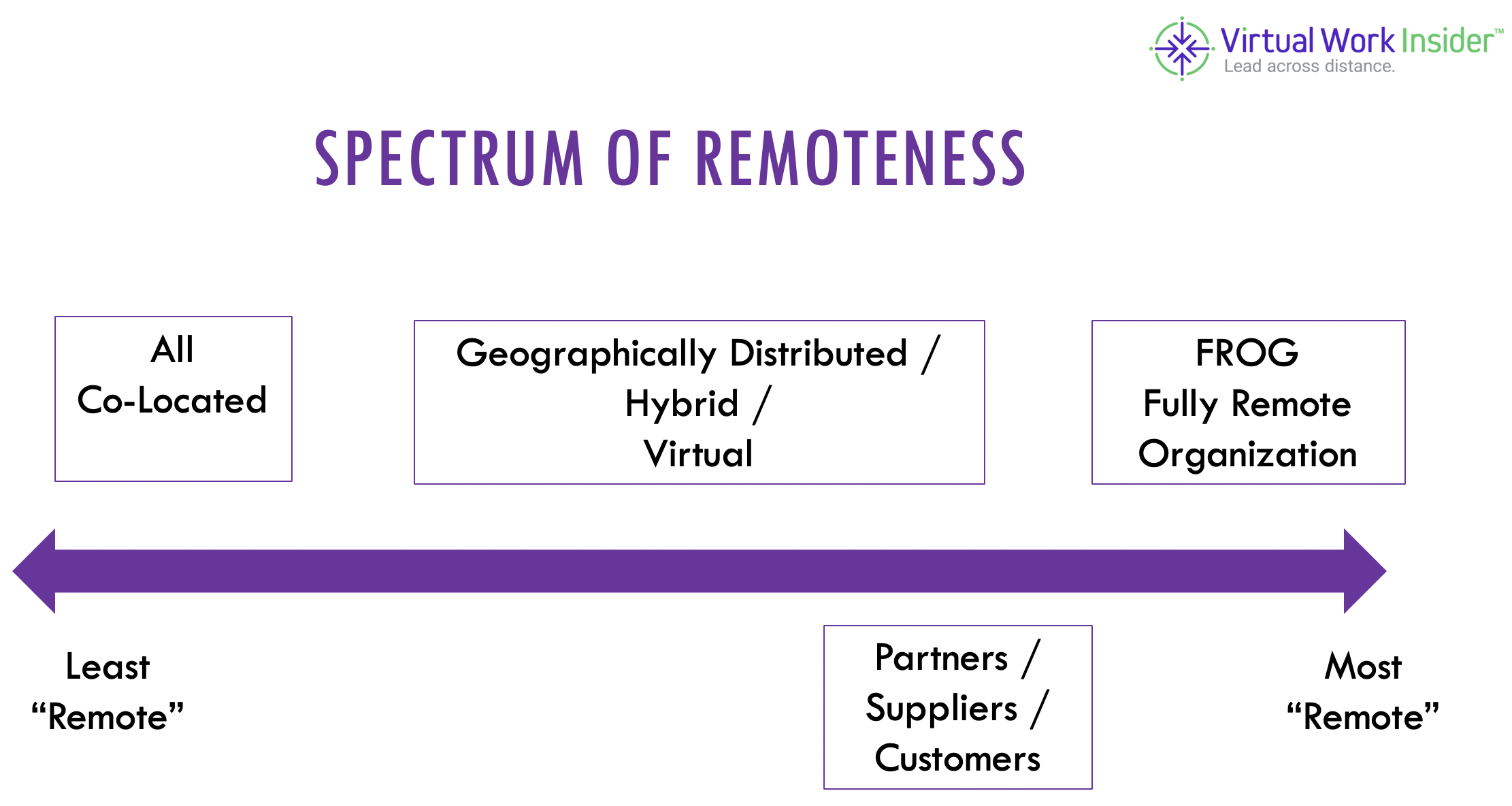 I experienced distance bias first-hand, working fully remotely for eight years while leading large teams that were responsible for more than $250 million in business and were mostly located three time zones away.
The NeuroLeadership Institute identified five unconscious biases that impact decision making. They call it the SEEDS model. The "D" in SEEDS stands for: distance bias—our brain's natural tendency to put more importance on things and people that are closer to us than farther away. This distance bias can become a key factor in holding back hybrid teams.
While you have been working in your fully remote teams you might not have been feeling the distance bias as strongly, but you might have fallen victim to its close sister, recency bias – our brain's natural tendency to put more importance on the people and things that are closer in time to us. The people that are more top of mind for you are likely those that you've seen via video chat or heard from via email or text more recently.
Once your team is aware of distance and recency bias, here are some steps to mitigate them. The tactics may vary depending on where your team is in the spectrum of remoteness during the pandemic and after.
If you are a manager
Be deliberate about forming relationships equally with your co-located and remote direct reports. For example, hold virtual coffee chats with your remote people to create a personal connection.

Consider all your direct reports when assigning projects, rotations, or promotions. Pick the best person for the job, not just the closest in proximity.

If you have questions about a project or a business issue, go to the "right" person to get the answer instead of going to the closest person.
If you are a team leader or team member
Enable virtual attendees to participate equally in team meetings.
Insist on using video conferencing software so everyone has a virtual seat at the table.
Proactively invite remote people into the discussion.
Leverage virtual whiteboarding software so everyone can contribute to a brainstorming session.
Build team culture and relationships virtually.
Be overly communicative about your team's roles, goals, and values.
All social activities should involve all sites and team members. I went as far as having virtual happy hours, virtual baby showers, and virtual holiday parties.
As offices and cities start to slowly reopen, let's not slip back into our old ways of proximity as paramount.