What goes up must come down, nothing lasts forever, and those who live on the coasts must move to Middle America ... for the right price, of course.
After years in which cities like New York, San Francisco, and Seattle have attracted a disproportionate number of young, skilled, educated professionals with high-paying jobs and vibrant communities, over the past few years smaller cities like Topeka, Kansas; Tulsa, Oklahoma; and Claremont, Minnesota, have been trying to lure these workers away. With their lower costs of living, less cutthroat work cultures, and charming community vibes, smaller locales offer strong draws for workers burning out from the big-city rat race. Receiving some sweet cash bonuses just for moving doesn't hurt either.
Companies with remote workforces are also joining this trend, and in a post-COVID world, as remote work becomes mainstream, employees will increasingly find themselves with more incentives to ditch their overpriced apartments and move to more affordable communities.
In fact, in a survey taken during the pandemic, 55 percent of Bay Area residents said they would move in the next five years if they can work remotely, finds Zapier, a technology company that offers a so-called delocation package of its own. Since 2017, Zapier has offered $10,000 to new employees to move from the Bay Area to anywhere they want. After Zapier launched this initiative, applications grew by 50 percent, reports The Mercury News.
Incentivizing Workers to Move
While the early 2010s saw big cities experiencing population booms, those trends started to reverse toward the end of the decade. For example New York, Los Angeles, and Chicago—the three largest US cities—"began the [2010s] with positive growth rates that turned negative over the past several years," finds an analysis of census data by the Brookings Institution.
Coinciding with this trend, places like Vermont and the Shoals area of Alabama began offering incentives for workers to relocate. After all, while many factors affect your choice of where to live, residing in an expensive city when you can work remotely or find similar employment in a much more affordable locale doesn't make much financial sense.
Other locations like Baltimore also have offered financial incentives to attract new residents, though not necessarily remote workers per se. To sweeten the pot (no word yet if maple syrup was involved in the Vermont initiative), remote work relocation programs offer bonuses through a variety of funding sources.
By appealing to remote workers, cities and states can draw a diversified set of employees who work for different types of companies, rather than putting all their eggs in one basket trying to lure a major employer to that area, as John O'Duinn, a consultant for Vermont's relocation program, explains in a June 2020 Virtual Not Distant podcast. As cities throughout the Rust Belt and other parts of the country have experienced, the departure of a major employer causes devastating local economic effects. In contrast, remote work programs generate PR buzz, creating a multiplier effect: Remote workers, other office workers, and employers discover these areas and eventually move.
Examples of these remote programs include:
Think Vermont: Remote Worker Grant Program
The Vermont state legislature created the Remote Worker Grant Program, which provided grants of up to $10,000, spread over two years, to those who moved to Vermont in 2019 to work remotely. At the start of 2020, the state announced that program funds had been exhausted, though Vermont is evaluating whether to extend them. In 2020 the state also started a new program to encourage workers to move to Vermont for employment at Vermont-based companies, rather than working remotely for out-of-state employers. More than 90 percent of the program's remote-work participants work outside of technology, says O'Duinn in the Virtual Not Distant podcast. From accountants to English as a second language teachers to radiologists, the program draws a wide mix of workers to help Vermont diversify its workforce.
Choose Topeka
In late 2019, a pilot program launched to attract new residents to the Topeka, Kansas, area, led by economic development agency GO Topeka and the Joint Economic Development Organization, which helps support the city of Topeka and surrounding Shawnee County. Choose Topeka will split costs with employers to offer workers up to $15,000 to relocate to the area. The pilot program has enough funding for up to 60 of these bonuses.
So far, the program has led to 20 families relocating to Topeka "and interest actually increased after COVID with people looking for a change," says Bob Ross, senior vice president of marketing and communications with the Greater Topeka Partnership, the parent agency of GO Topeka. Choose Topeka is considering ways to add remote workers to the program for next year. The program recently redesigned its website to highlight the area's diversity and inclusiveness, which has long been a draw for multicultural cities like San Francisco and New York.
Tulsa Remote
Another relocation program, Tulsa Remote, uses funding from the George Kaiser Family Foundation to provide $10,000 grants to attract remote workers to Tulsa, Oklahoma, rather than using city funding. The program began in November 2018, and the results have generally been positive for the 70 participants who initially accepted this offer, as Bloomberg reports. The Bloomberg article explains that despite Tulsa seeing a population drop in 2017 and 2018, the city is planting seeds for growth, with the development of new parks, a convention center, and even relaxed state liquor laws, allowing more breweries to start up. For 2020, Tulsa Remote plans to expand by adding 250 new remote workers.
What Happens Next to Relocation Bonuses?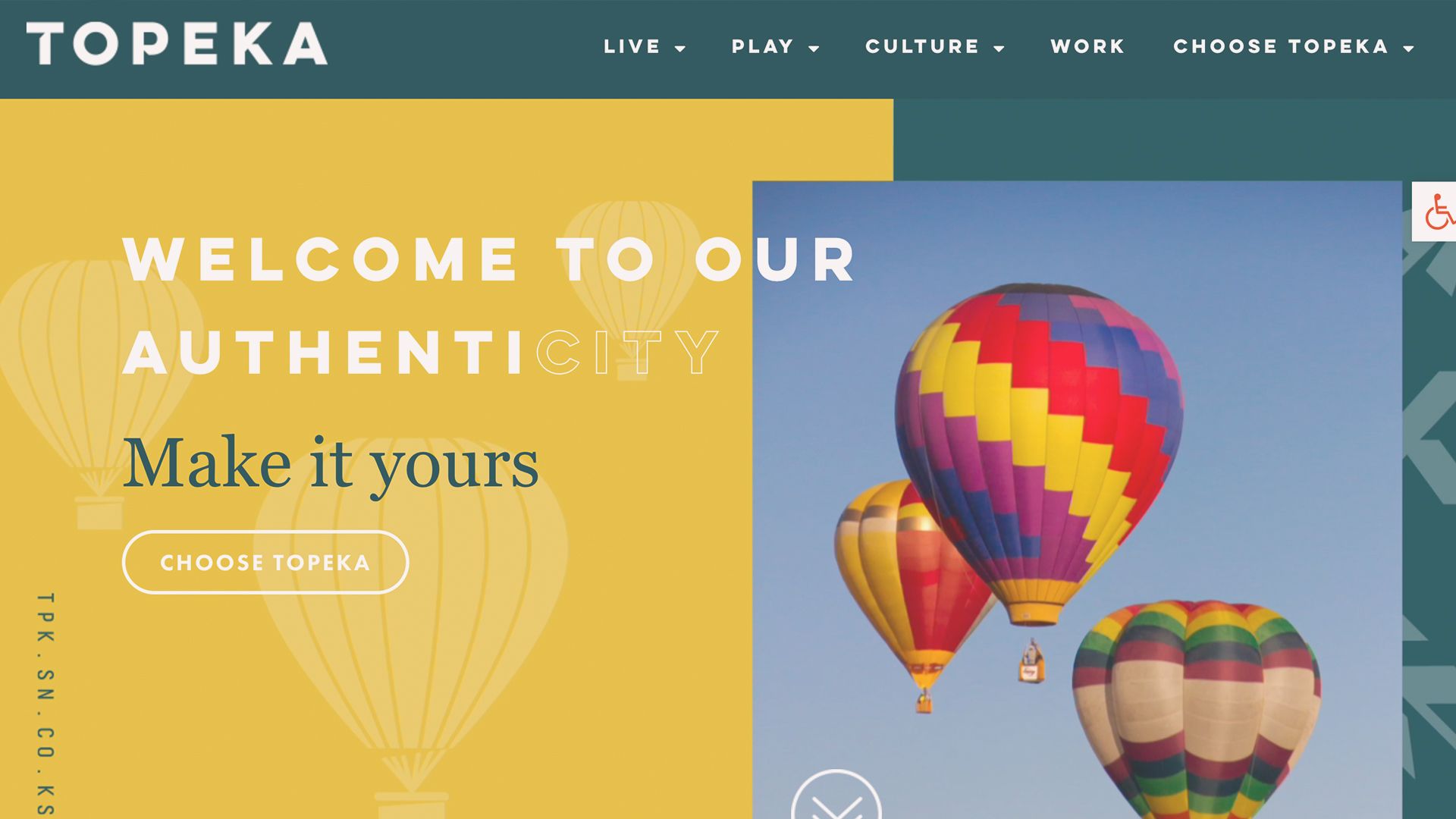 While some programs like Choose Topeka have continued to garner interest after the pandemic began, not every city or region will necessarily thrive.
As the Brookings Institution notes about the trend of workers leaving large cities, a long-term recession could actually slow relocation to smaller locales and lead to another large city boom, like it did following the 2007–2009 Great Recession. "On the other hand, large metropolitan areas and cities—especially those at the center of the pandemic—could become less immediately attractive to movers than they were in the early 2010s."
The question remains what workers will choose, particularly as more companies start allowing more remote work. As the Zapier study finds, bonuses to cover moving expenses would prompt 32 percent of Bay Area workers to leave, but factors like the region's rising cost of living play a larger role. At the same time, 53 percent of Bay Area workers say a raise of 30 percent or more would prompt them to move. However, since the less-expensive cities often don't feature higher salaries, these offers don't much interest workers who prioritize higher base pay.
That said, the success of these relocation programs and the increasing flexibility of work could lead to continued relocation of workers after the pandemic ends. Places like Tulsa and Topeka may not have the same scale of museums, restaurants, and other city-life perks that you find in New York and San Francisco. But access to nature, less traffic, and more affordable homes—all within cities and towns that have their own unique cultures—can be powerful draws. Work is a driving force for where you live, and if you can work from anywhere, you can live anywhere.