Sure, COVID-19 has you thinking you can do your job from anywhere. But are you really ready to give up the familiarity and collegiality of an office with real-life interactions? Here are a few possibilities that will allow greenhorns to take digital nomadism for a test drive (some of them quite literally). In anticipation of the days when we all can travel again, here are some options to consider.
Unsettled involves the least commitment of the programs we've found. You can join a trip for as little as a week, or as long as a month. "If we could be somewhere, experiencing the world in a beautiful setting while working, challenging ourselves, growing professionally, enjoying a community of like-minded people, and connecting locally, what's stopping us?" Unsettled co-founder Michael Youngblood told The New York Times.
Unsettled sells each experience as a retreat, so trips are pricey: $1,850 for week in Costa Rica or up to $2,750 for a month in Bali, and the price doesn't include airfare (or alcohol). The trips do include lodging, meals, and a workspace, plus daily wellness routines like yoga, meditation, and connections with the "intellectually curious."
Hacker Paradise offers longer escapes, at similar rates: two weeks for $1,550, or three months for $2,100 per month. Founded in 2014 by entrepreneur Casey Rosengren, Hacker Paradise offers locations around the world, but focuses on Latin America and Southeast Asia.
"It started out as a hobby," Rosengren told CNN. "But the people had such a good time, and got so much out of it, we couldn't not do it again."
If you're ready for an even lengthier (and spendier) commitment, check out Remote Year, founded in 2015 by entrepreneur Greg Caplan. For $27,000, participants get a fully structured and planned experience, with almost everything included: travel arrangements and expenses, accommodations, a workspace with internet access, and the opportunity to interact with 25 fellow digital nomads. Remote Year aims for diversity in professions among the people it chooses for each trip, so participants include not only the usual web developers and designers, but also marketers, accountants, lawyers, and writers.
Tips for the Solitary Digital Nomad
If traveling with a group feels too much like a "if this is Tuesday, it must be Belgium" trip across Europe, maybe an RV is more your speed. For the introverted digital nomad, working from a van or trailer delivers a more solitary, but no less peripatetic, experience. Heather DeSantis, CEO of Publicity for Good and Press Demand, is a trailblazer in this arena. She runs her PR firm from a 23-foot Airstream.
"Every day I get to meet people from all over the country and it broadens my understanding of what drives them to do what they do," DeSantis said in April. "Whatever knowledge I get from them, I get to use in my practice as well."
Justin and Ariele Champion share DeSantis's love for working from the road. They started their nomadic life with "George," a Ford F250 Super Duty work truck, before adopting "Dot," a 22-foot Airstream Bambi Sport trailer. Digital nomads since 2017, the Champions share their advice and experiences on their website. Some of their tips include investing in an unlimited-data cell phone plan, maintaining a flexible schedule, and learning to work while speeding down the highway (from the passenger seat, of course; no Zooming while driving, please).
No doubt, the Airstream digital nomad life can be expensive. A mid-range Airstream that sleeps four runs about $50,000, and the Airstream Classic model starts at $157,400. But compared to rent on an apartment in Seattle or Silicon Valley, the cost might not be so prohibitive. One savvy Silicon Valley remote worker got a 20-year loan for a 22-foot Airstream and makes monthly payments of $370. Jeremiah Owyang, the Silicon Valley remote worker who works as an independent tech analyst says, since he owns the Airstream, he can write it off as a tax deduction and resell it at some point.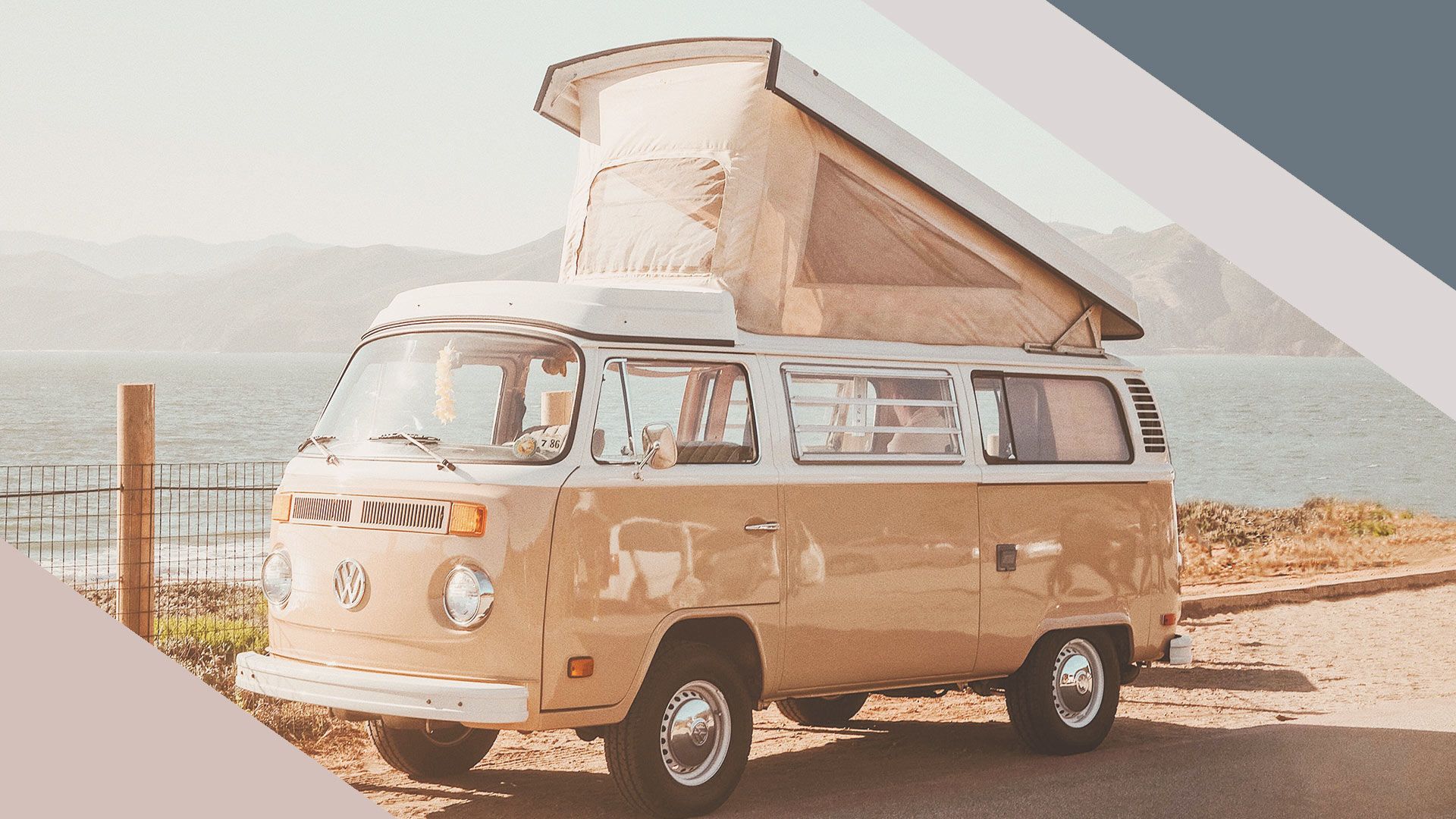 You also can find much cheaper vehicles than Airstreams, whose cachet makes them among the most expensive RVs on the market. And if you're not ready to buy, you can rent. Denver-based Native Campervans offers fully-equipped camping vans for as low as $80 a night. Escape Campervans was founded by three surfers in New Zealand and has since expanded to a dozen cities in the United States and Canada. Their vehicles start at as little as $46 per night.
Whether it's a year traveling to a new country each month or simply renting a van for a few weeks to wander around the US West, options abound for nearly any dabbler in digital nomadism. Now all you need is the all-clear to travel.