Sacha Connor is the CEO of Virtual Work Insider, a consultancy that trains hybrid and remote teams how to lead, communicate, and drive culture across distance. Virtual Work Insider has worked with clients across industries, including Toyota, Vanguard, Clorox, Gilead, and Raytheon.
Jemia Williams the CEO of District Valley Creative Consulting, a firm that specializes in D&I, branding and coaching. Jemia is a certified diversity practitioner with more than 12 years experience working in tech firms.
This article was originally published on Virtual Work Insider.
---
At first look video conferencing seems like the obvious choice as the optimal communication tool to hold a virtual job interview, but there can be some serious unintended consequences of video interviews that can hinder the diversity of a company's candidate pool. This can be mitigated, but it requires both the interviewer and the interviewee to take action.
Drawbacks of Video Interviewing
Video conferencing is the best surrogate that we currently have to build a personal relationship and add context to our communication when we can't be together in person. If the role being hired for will require the employee to lead or participate in video meetings, it's a great opportunity to use video in the interview to assess the candidate's virtual presence, video communication skills, and confidence in using the technology.
While that all makes logical sense, many candidates, especially underrepresented groups, have several hurdles to overcome before they can successfully participate in a video interview:
Lack of access to reliable internet in their homes
66% of Black households and 61% of Hispanic households have internet access at home compared to 79% of white households (Pew Research). Due to COVID, the alternative methods that would have otherwise provided internet access outside the home, like the library, coffee shop, or another public wifi area, may no longer be an option. This racial disparity in computer and internet access is often referred to as the digital divide.
Also, as school has restarted, candidates might be sharing bandwidth with children in the household that are attending online school or other adults in the home that are working remotely. This can put a strain on the bandwidth and make video conferencing unreliable or impossible.
Lack of access to the necessary hardware
25% of Hispanics and 23% of Black adults are solely dependent on smartphones for internet access at home as compared to 12% of white adults (Pew Research). This means that they may not have an appropriate computer or laptop to take the video interview effectively. Using a smartphone may not provide as good of an experience for the interviewer which could impact candidacy.
Hard to find a quiet, private area to hold the video interview
As many schools across the country have not yet reopened for full time, in-person attendance, many parents and caregivers are working in a shared space with children as they attend virtual school.
The candidate may be part of a multi-generational home which can make it hard to find a private space. Black workers are twice as likely as white workers to live in households with three or more generations, such as a grandparent living with children and grandchildren. (Economic Policy Institute) Hispanic Americans are also more likely to live in multi-generational households. (WSJ)
7 Tips for a Positive & Inclusive Video Interview
Unless the hiring manager/interviewer is familiar with these challenges and provides some alternatives it can result in a very stressful process for the candidate as they worry about where they will take the video call from, if their internet or hardware will be sufficient, if anyone will interrupt the interview, or if there will be any "location shaming" based on the background in the video.
For The Employer/Interviewer:
Set Expectations
Make the applicant aware that it will be a video interview in advance so they can prepare their environment and attire, and ensure they have the right tech or what to do if they don't have the appropriate setup.
Be careful not to specify that "high quality" devices are needed. Everyone's definition of high-quality is different. Candidates could opt-out if they feel their tech doesn't measure up.
Provide an alternative like a local co-working space that is open during COVID as an option for the candidate to use.
Do a Tech Check
Provide the candidate time with someone on the HR staff that is not on the hiring team, or even someone from IT, to test out their equipment and connectivity in advance.
Provide a Back-Up Plan
Include a dial-in number that is linked to the video call in the invite in the case that the video link or hardware doesn't work on the day of the interview.
Show Empathy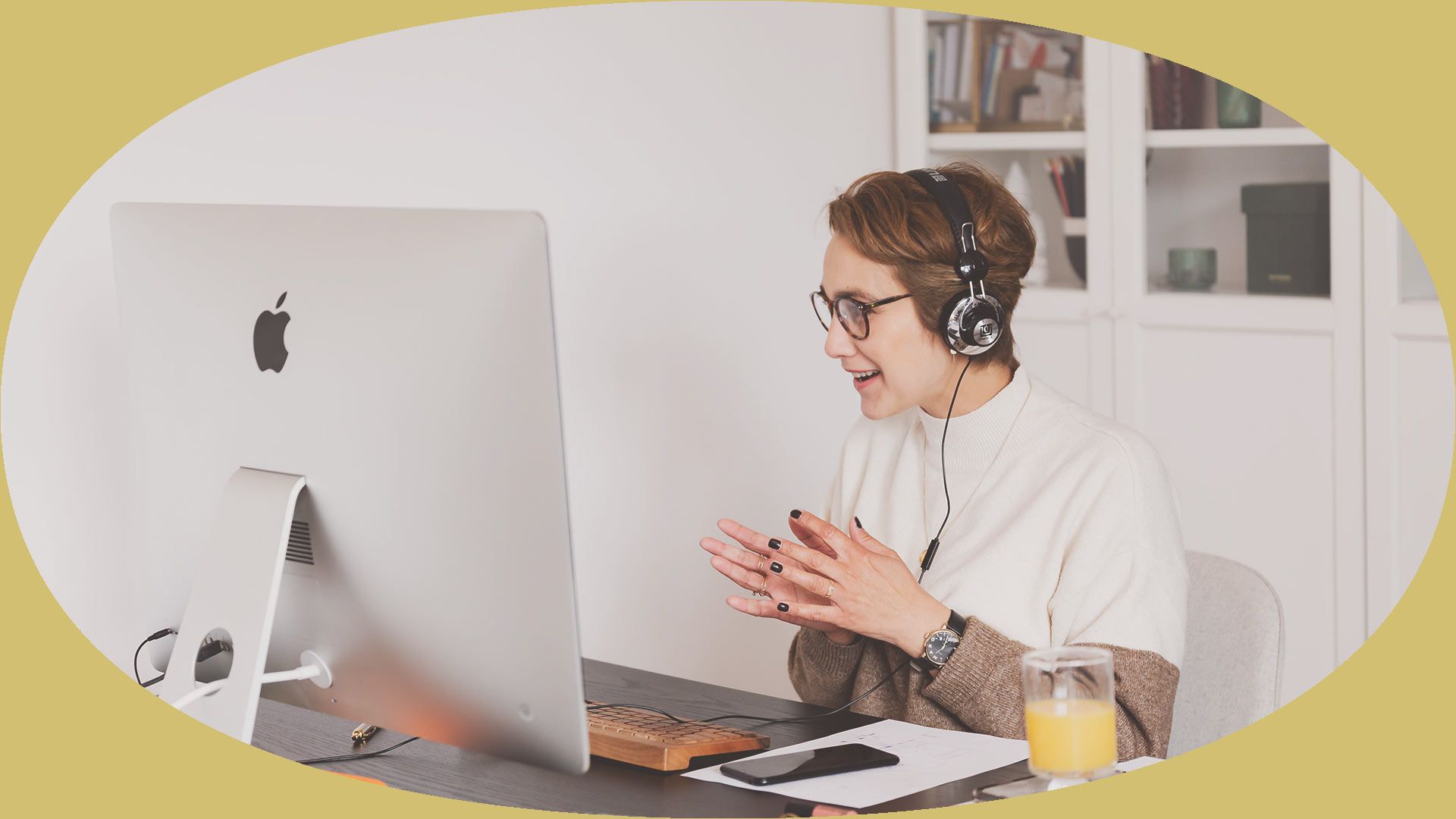 If there is tech trouble or a disruption in the interview, assure the candidate that it is ok and that this will not impact their candidacy since it could feel like a high-stress situation for them.
For The Interviewee:
Speak Up
Know how to ask for what you need in a way that won't impact your candidacy.
Inform the interviewer of your current circumstances, and assure them at the same time that you are 100% committed to being prepared for the interview.
If you're experiencing technology challenges (broadband, cell phone usage, etc), give your interviewer time to adjust on their end. Don't wait until the last minute. Test your internet connectivity more than once before your scheduled time.
If internet bandwidth is a challenge, ask the interviewer if it is OK to do introductions on camera and then turn it off during the formal interview to assure that your answers and responses are heard and documented clearly. Return to the camera at the end of the interview for a proper farewell and next steps conversation.
Dress for Success
Dress as if you were interviewing in person in the office.  Just because you are at home, doesn't mean that you should dress differently than if you were heading into the office.
Curate your Background
Using your real background is a great way to build rapport with your interviewer and provide cues about who you are as a person. If you do not feel comfortable, many video conferencing software programs enable you to either blur your background or add a virtual background.
Note: Using virtual backgrounds could also impact connectivity and speed.
Using video for job interviews will continue to be an important tool.Being aware of how to help candidates to have a positive video interview experience will help to ensure that it does not become a factor to dampen the hiring of underrepresented groups and instead enable companies to be more inclusive. Candidates will also need to be deliberate about how they prepare and speak up for what they need to be successful in a video interview.