To remain competitive businesses of all sizes will need to make remote and flexible work a priority.
The grand work-from-home experiment of 2020 has persuaded many companies to make remote work a permanent fixture. As executives consider just how to do that, a few things have become clear:
Being able to wear comfy clothes all day rocks!
Businesses need to look beyond the current pandemic and create a comprehensive strategy for shifting to remote operations on a sustainable basis.
Companies need dedicated experts to help them optimize remote work policies.
In recent years, the increased importance of areas like employee experience and digital transformation has motivated many companies to create such roles as Chief People Officer and Chief Innovation Officer. Now they must also consider designating or hiring a Chief Remote Officer to make remote work work.
Think about it: Remote work can touch every area of a business. Here are some examples.
Recruitment:
Hiring remote workers can expand the pool of applicants to those outside commuting distance of your company's headquarters.
Diversity and Inclusion:
Being able to hire people from many locations makes it easier to build a diverse workforce.
Technology:
Successful remote work environments require the right technology, ranging from webcams to project management software.
Cybersecurity:
With increased technology comes increased risk. Businesses need to ensure that remote work does not jeopardize company secrets or intellectual property.
Sales:
A sales team accustomed to meeting with clients face to face might operate differently with a remote workforce. Companies will need to strategize as to when to videoconference and when to hold sales meetings in person.
Appointing a Chief Remote Officer allows one person to tie all these functions together and make sure everything's on the same page, even though not everyone is in the same office. But regardless of whether a company chooses to create a new C-suite position, management will still need to address the many issues that accompany increased reliance on remote work. For better or for worse, remote work is now a permanent part of the business landscape, and existing leaders need to walk the walk. They need to respect the boundaries of people who can't work traditional hours; they need to take vacations; and they need to join videoconferences from home and laugh at themselves when their kids burst into the room.
How Are Companies Utilizing Heads of Remote?
Given the broad range of responsibilities that a head of remote may be assigned, the specific duties will be as varied as the companies that employ them. Still, it can be useful to look at how a few early adopters have leveraged this position.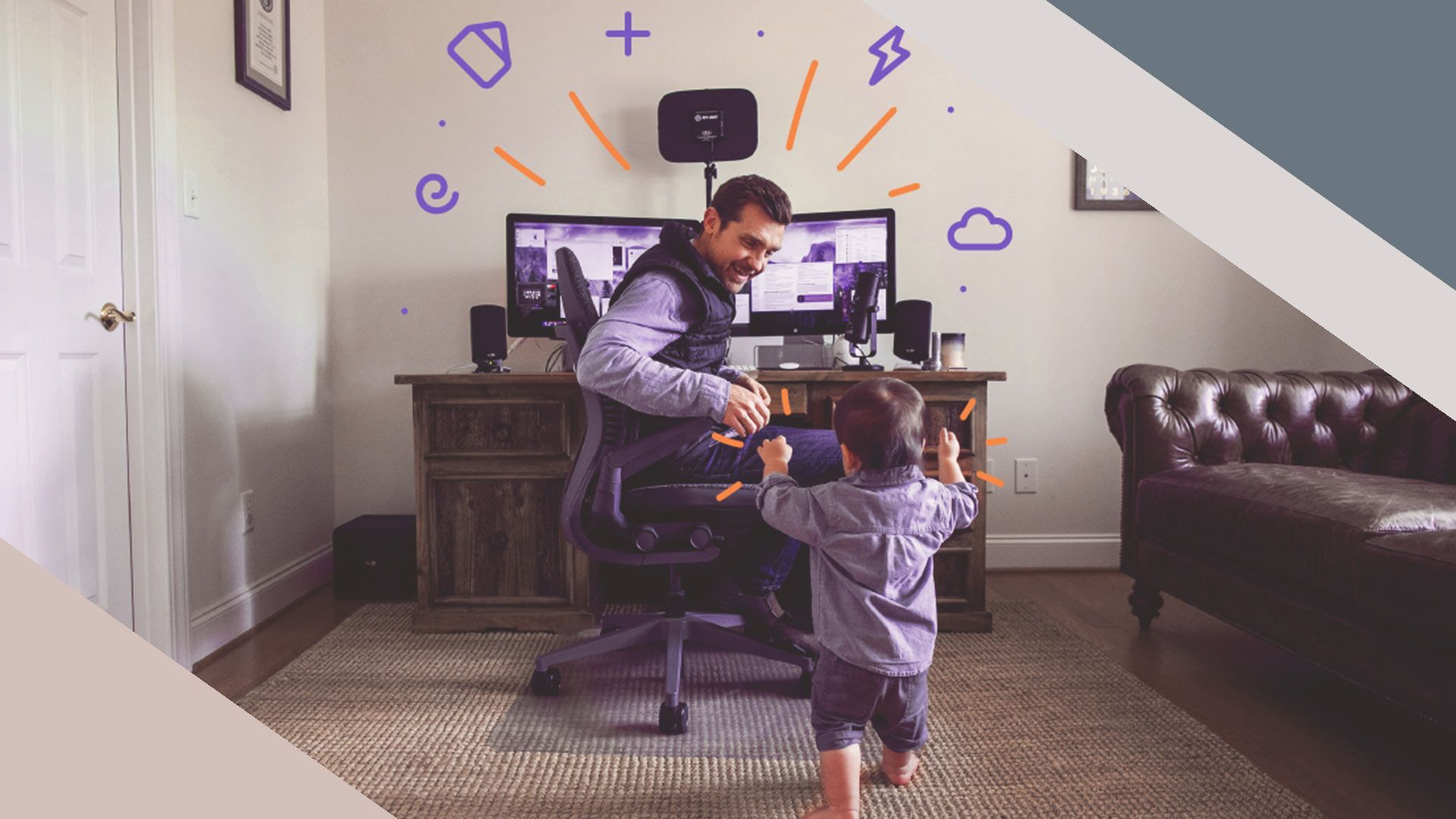 For example, an expert and advisor here at wrkfrce, Darren Murph, started as Head of Remote at software development platform GitLab in mid-2019. He's responsible for promoting GitLab's all-remote culture and helping employees to become acclimated to remote work.
Andreas Klinger, Head of Remote at AngelList, a remote-friendly social network for startups, has a somewhat different job description. In addition to helping employees succeed while working remotely, Klinger plays a significant role in the product side of the business. He helps position AngelList's job board to fill remote work positions.
Also consider the case of Twitter, a company that told its employees in May 2020 that they would be allowed to work from home indefinitely. Tracy Hawkins, former Vice President of Real Estate and Workplace, now oversees Twitter's "remote experience" operations as well. Since the start of the COVID-19 pandemic, Hawkins has strived to extend the experience of Twitter's offices to its remote workers. "You can't exactly recreate everything that's in the office because of the scale of it," Hawkins said in a June 2020 Refinery29 article. But she wants the company's remote workers to "know that thought and intention has gone into their world, just like it has in an office."
What Does the Ideal Head of Remote Candidate Look Like?
Considering the differences in how companies use remote workers and the wide range of responsibilities a head of remote may have, there's no particular mold for the ideal candidate. In some cases, as with Twitter, the role might be more on the real estate/workplace culture side, whereas with AngelList, it might be more on the product side. That said, a head of remote will need to be a versatile leader, working closely not only with other executives, but also with all types of employees at different levels, in different parts of the world, and across different time zones.
When the question-and-answer public forum website Quora decided to become a remote-first company in June 2020, the company's job listing for a head of remote included fairly broad qualifications. The listing noted that candidates must have "2+ years of professional experience working in related roles (e.g., business consulting, office operations, human resources, employee communications, or event management)," along with qualifications like being a "collaborative team player with outstanding interpersonal skills."
Quora also recognizes its strategic focus on remote work as an asset, not just an added responsibility for another corporate officer. "We want our remote-first culture to be a significant competitive advantage when it comes to recruiting, retention, and execution as a company," the job listing notes. "The Head of Remote will have an enormous impact on the future of the company at a pivotal moment."
What's Next for Remote Work Leaders?
As more companies go remote, the need for remote work leaders will likely become even more pressing. According to a survey by research organization The Conference Board, 77 percent of human capital executives said they expect an increase in the number of employees working primarily from home, even after the COVID-19 pandemic ends. As this trend continues, remote work leaders need to make sure that everyone from executives to entry-level employees will accept remote work as a normal part of doing business, rather than just a reaction to the pandemic.
They will also have to figure out solutions to problems that don't fall neatly into one part of a company's current operations. For example, a survey by Out of Office, a company that helps connect remote workers with one another, found that two-thirds of companies do not provide any subsidies for home office equipment. A head of remote may have to identify what equipment remote workers need, and also work with other leaders to determine how to pay for those expenses.
Still, much of the role is open to interpretation. Companies will have to experiment in order to define how these new leaders will contribute to the building of a successful remote workforce. In a business world that's evolving every day, creating the role of a head of remote is more than just a way to add structure; it's an opportunity to gain competitive advantage.