Many managers are now living in a remote-first business environment, and companies across the globe are giving employees the opportunity to work from home. Although the shift may have been swift, remote work is here to stay. And that's a good thing.
But managers need to adapt and become better at managing teams of employees who aren't sitting in cubicle row. Indeed, it's time for those managers engaging with remote workforces to think strategically about how to improve productivity and ensure business continuity, all while keeping Thursday game and cocktail nights alive and well.
To keep teams buzzing, managers need to be more proactive. Ultimately they'll have to ask themselves key questions to ensure they're thinking the right way about remote work, the tools they'll need, and the conversations they'll need to have with the team to get it right.
Read on for our take on the 10 strategic questions that all managers should be asking themselves as they look ahead to a world where remote workforces are likely to become the norm.
1. Is This Really a Permanent Change?
Let's get this one out of the way: Yes. For a large number of companies and employees, the move to remote work is permanent. And while there may be times when companies will require employees back in the office, there's a much greater chance that once you've moved to a remote workforce post-pandemic, turning back the clock to an in-office experience won't be possible. There is a multitude of reasons why this is true, including employee productivity gains and technology improvements that make remote work possible, but the simplest reason is that your company can save money by keeping you out of the office.
"There are real cost benefits to doing this, and companies are in a period where cost matters a lot," Brian Kropp, a Gartner vice president, told The New York Times. "Even if employees who are working remotely are 5 percent less productive, companies can save 20 percent on real estate and end up with a higher return."
2. How and When Should I Check in With My Team?
When working remotely, communication with the team is critical. And although it's easy enough to say you should always be communicating with team members, doing so effectively depends on the type of communication you're using. More than anything, it's getting comfortable with not always having real-time conversations with teams.
After all, in a world where Slack and email allow for easy communication but not necessarily real-time communication, getting comfortable with asynchronous discussion is critical.
Earlier this year, Yuval, CEO of an unidentified high-tech company, told the Harvard Business Review that he checks in with all of his employees by sending a message every day to see if they need help with something. He doesn't always get responses right back, but he can keep a close eye on his team that way.
Rebecca Cafiero, a branding strategist and host of the Becoming You podcast, told U.S. News and World Report that companies should schedule daily huddles with team members.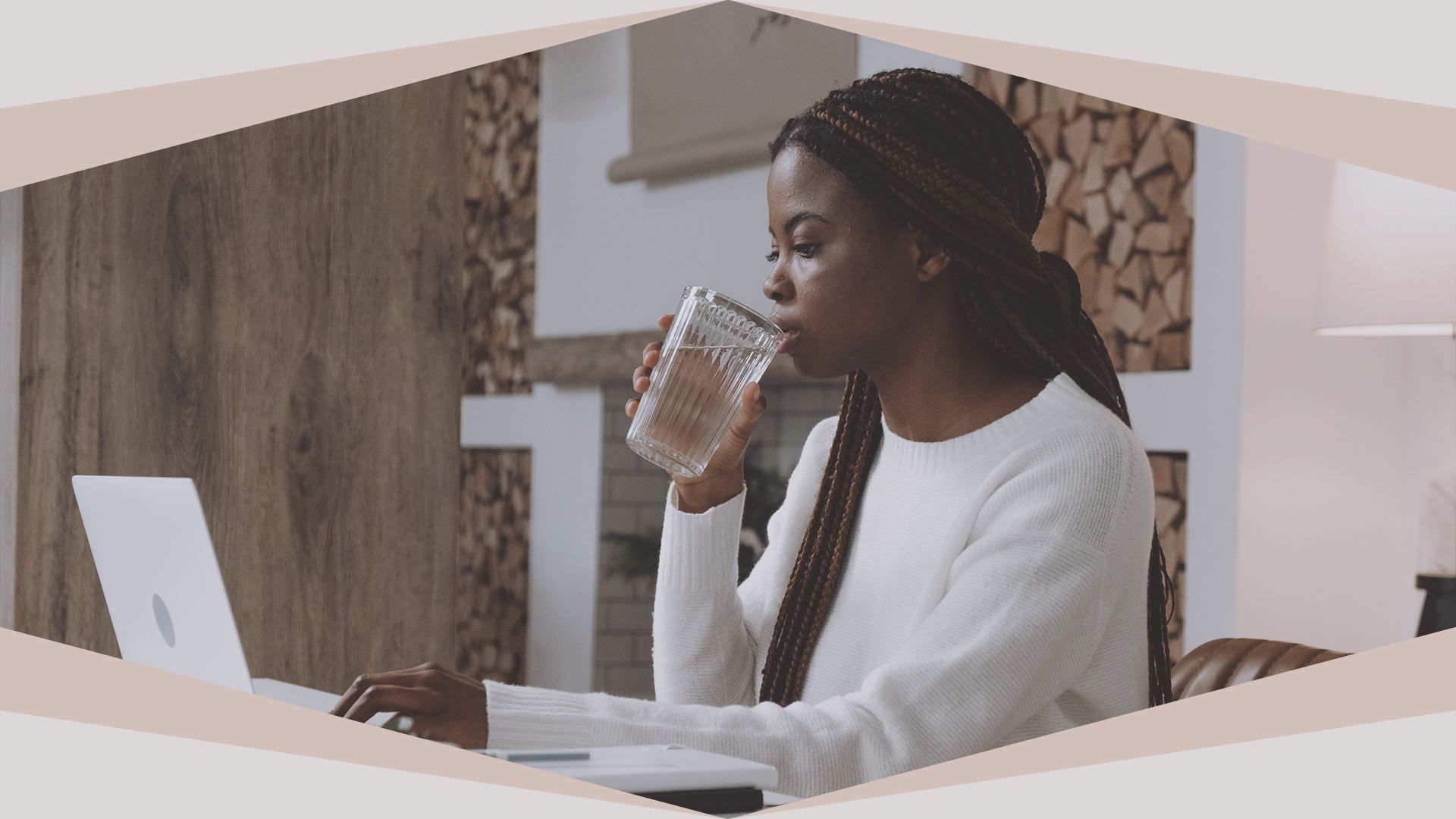 "Establishing consistency creates certainty, and in uncertain times, it's more important than ever to have processes in place to keep everyone focused and on the same page," she said.
Therefore, you may want to consider using tools like Slack and Asana each day instead of email and turning to Zoom calls for weekly check-ins. Also consider regular after-work activities to keep your team engaged—and your finger on the pulse of what's happening with each person.
3. What Tools Can We Use to Collaborate With Each Other?
Finding the right apps and services to communicate and collaborate with your team is vital. In most cases, a combination of these tools is required. Although email is the default way to communicate, try instead to get your team on Slack, where users can easily send messages, place voice calls, and even hold video conferences. Asana is another great choice for keeping your team organized and for your employees to give you regular updates on their work.
For keeping your projects moving, check out Basecamp and Monday.com, two outstanding project management tools that allow your team to collaborate, share documents, and work on tasks in real time.
Ultimately, you'll want to find tools that let you track and communicate with employees on a regular basis—and on a timetable that works for everyone. Lastly, check out these additional tools we find valuable.
4. What Tools Can We Use to Track the Team?
Hubstaff might be the most capable employee-tracking app available if you want to keep a close eye on your team. It gives businesses the ability to track employee time and provides screenshots of your employees' screens to see what they're working on at any given time. You can even use it to analyze keyboard and mouse usage.
If you're not so keen on keeping tabs on your employees' every move, you can choose tools like Asana and Monday.com to monitor when employees make changes to files and update their assigned tasks. Salesforce also comes with a useful dashboard and a variety of third-party tracking tools that give you insight into when your employees are working, what they're doing, and what they're getting done throughout the day.
5. Do We Have Policies That Need Updating?
If you work for a company that has historically been locked to an office, there's a very good chance that many of your corporate policies need to be adapted to a remote workforce. You'll need to establish guidelines for things like time off and breaks during the day, how certain disciplinary issues should be handled, and what protocols should be in place for annual reviews, corporate meetings, and more. There are also many legal considerations and technology-use concerns to keep in mind. For instance, how should employees access sensitive customer data? Should it be accessed over a secure network that is not available publicly? You also need corporate policies to ensure that employees can access the corporate network only with a VPN, to mitigate hacking risks.
In April 2020, the Society for Human Resource Management published a guide for companies creating remote policies. More than anything, the guide stresses that companies should be very flexible and trustworthy when managing employees, and understand that as more staff members leave the office, it's possible that rules won't be in place to govern remote workers.
"If employees are not given flexibility, it will be harder for them in their personal lives and they will feel that they are not trusted, which will come back to bite the organization when we come out of this," Gartner's Kropp told the organization in an interview.
6. How Will This Impact Employee Retention and Recruiting?
It's understandable to be apprehensive about the potential impact of a remote work policy on your company's ability to attract and retain employees. But study after study, including a wide-ranging Global Workplace Analytics study on "Telework in the 21st Century," clearly show that there is a net gain for any company that implements such a policy. For instance, the average company can save between $2,500 and $4,000 per year per employee by allowing them to work at home just 20 hours a week. Employees, meanwhile, can save the equivalent of 11 work days a year by skipping the round-trip drive to the office.
In fact, a report from The Predictive Index found that 79 percent of employees are more productive and more focused when they're working remotely. What's more, full-time workers are 22 percent more likely to say they're happy in their jobs when they have the option to work remotely, compared to those who don't. Best of all, remote workers are 13 percent more likely to be loyal to their employers than those who are tied to the office.
Remote work policies, in other words, can actually improve a company's ability to attract and retain talent by making employees happier and less likely to leave the company. And companies that fail to see that are at a clear disadvantage.
7. What Additional Training Do Managers (Including Me) Need to Be Successful?
Managing a remote team will require a bit more training. You may need some help, for instance, in how to monitor and stay connected with the employees you no longer see in person. And since employees may not always be in the loop, you'll need to set up a system for effectively communicating information about the company to them.
Having regular check-in calls with team members on a weekly basis is a good first step. You should also reach out to them via Slack or other services each day to provide a simple check on what they're doing and how they're doing. It is not enough to simply ask. You need to care about what your employees are saying and how they're doing. If necessary, point them to internal and external resources, like the HR department, to help them through challenging or unsure times.
8. What Additional Training Do Remote Teams Need to Be Successful?
In addition to responding to employee concerns, you'll need to ensure that your staff training continues to keep team members on top of their game. You'll need to coach your teams to work remotely and be managed accordingly. It's also essential to use regular events and check-ins to ensure they remain connected to the office. This includes teaching them how to communicate with the company from afar. More than anything, be sure to tell employees that their success is your success, and communicating with managers at all times is imperative.
9. What Will We Do to Ensure Positive Mental Health in Our Teams?
Mental health isn't always discussed, but it is a crucial component in any successful remote strategy. You need to ensure that employees don't feel lonely and are properly connected with each other. And you'll need to effectively identify any emotional issues that may arise. It's not easy managing a remote team's mental health, but it's critical.
You may discover that certain employees aren't responding as quickly to requests or have stopped participating in fun, work-related activities. Employees may even tell you that they're not feeling well. Whatever the case, it is essential that you stay in contact with workers and listen to their concerns. Being a more empathic and sympathetic manager will be critical.
For extra help on identifying and helping employees at risk of mental health issues, click here for a valuable resource from the American Psychiatric Association's Center for Workplace Mental Health.
10. What Will This Mean for My Career?
It's normal to wonder what a move to a remote workforce can mean for your career. After all, if you can't easily connect with coworkers, you may fear issues such as getting promotions or finding new opportunities. But in a well-run remote organization, those issues shouldn't arise. Indeed, as long as effective policies and applications are in place and working properly, a remote workforce should be capable of delivering all the virtues of an in-office workforce, with the additional benefit of latitude and freedom. And don't underestimate the positive impact that can have on your career for years to come. After all, the remote workforce is here to stay. If you prove to be an effective leader who can capably manage staff and boost their productivity, you'll have a bright future.