While you can't change the fact that there are 24 hours in a day (Clockstoppers wasn't based on a true story, right?), you can change your approach to those hours to give yourself more time for what you want to enjoy personally and professionally. But what if you simply have too much to fit into those 24 hours, and getting rid of to-do's isn't a practical option? Well, you could move to northern Alaska in the summer, where you have 24-hour daylight. Or you could stretch your time with virtual assistants.
Whether you're a Fortune 500 CEO, a startup tech founder, or you write a blog about puppies, hiring a part-time or full-time virtual assistant can help you run your business and your life more efficiently. When you have important administrative and operational tasks to do, but don't have time to complete them yourself, a virtual assistant can take that weight off your shoulders.
Unlike hiring an assistant to help you in-person within your office or home, a virtual assistant provides remote support. That can be great for remote-first leaders or those who want the simplicity and flexibility of bringing on remote workers, rather than needing to find someone in your area (especially if you decided to move north for that 24-hour sun).
You can find a remote virtual assistant who fits your price point and preferences. Hiring a virtual assistant in another country or city with a lower cost of living than where you're located is one way to keep costs down. Or, if you value local expertise but want someone who can work independently to help you get more out of your day, you can hire a virtual assistant who lives down the street.
What Does a Virtual Assistant Do?
Virtual assistants are like seasonings—there are a lot of them, and their effect varies, depending on how you use them. Some virtual assistants function as generalists, like salt and pepper, adding a little flavor to any dish. Other assistants, like cayenne pepper or cloves, take on more specialized roles.
You can use a generalist virtual assistant for tasks that don't require highly trained expertise but help you free up time, for example:
Booking appointments
Organizing files in your cloud drive
Screening your emails to put the most important ones in front of you
You can also use a more specialized virtual assistant—or even a few to handle different roles—in areas like:
Bookkeeping
Social media management
Blogging
"The term Virtual Assistant can cover a wide range of services, niches, and specialties—from administrative, to creative, to management and more...Simply put, a Virtual Assistant offers services that businesses need," explains Abbey Ashley in a guest post for cloud accounting platform Freshbooks. Ashley is the CEO of The Virtual Savvy, a site that helps virtual assistants launch their businesses.
If this definition sounds overly broad, that's because virtual assistants vary so much in what they offer, what they charge, and how they perform their services.
As Ashley explains on her site, some people might begin as a general virtual assistant and then change their title later to fit their skill specialty, like copywriter or social media manager. Others, however, may choose to stick with the virtual assistant title, offering several specialized virtual assistant services, rather than marketing themselves as only one.
Why Business Leaders Love Virtual Assistants
Since no one has found a reliable way to freeze time, using a virtual assistant can help business leaders offload tasks, freeing up time to spend on more valuable activities. You may want to start with a generalist, and over time, you can turn over more work to a virtual assistant who can handle tasks that require a little more expertise or training (maybe you'll even find someone with time-bending capabilities).
As keynote speaker and CPA Amy Vetter explains in an Inc. article, "If you spend more time supporting your business instead of building it, you are not maximizing your efforts." Vetter first hired a virtual assistant to help with screening calls so she could focus her time and energy on client interactions. She adds that virtual assistants can help in many other areas that take up a lot of time, ranging from creating reports to conducting online research to sending gifts.
And while some virtual assistant services may overlap with freelancers and business owners in specialized fields, for example, social media marketing experts or accountants, you may want to use a virtual assistant if you need a range of help and want flexibility. For example, you might want help finding social media accounts to follow one day, researching industry events another day, and following up on emails you're waiting to hear back on after that. In that case, hiring a social media agency or freelancer might not be the best fit, as they might take on only a couple of duties, whereas a virtual assistant can provide broader support.
How to Hire a Virtual Assistant
Just like a virtual assistant's role can be as varied as seasonings, procuring their services can be like deciding between grocery-store table salt and high-end saffron from a Middle Eastern bazaar. You can find virtual assistants at every price point, structure, and package, and you can find them in a variety of locations.
So, when you're looking to hire a virtual assistant, compare services to see what makes sense for your needs. You may prefer using an hourly virtual assistant who works at set times. Or maybe you're a go-with-the-flow type of boss and prefer to purchase a block of virtual assistant hours to use as needed.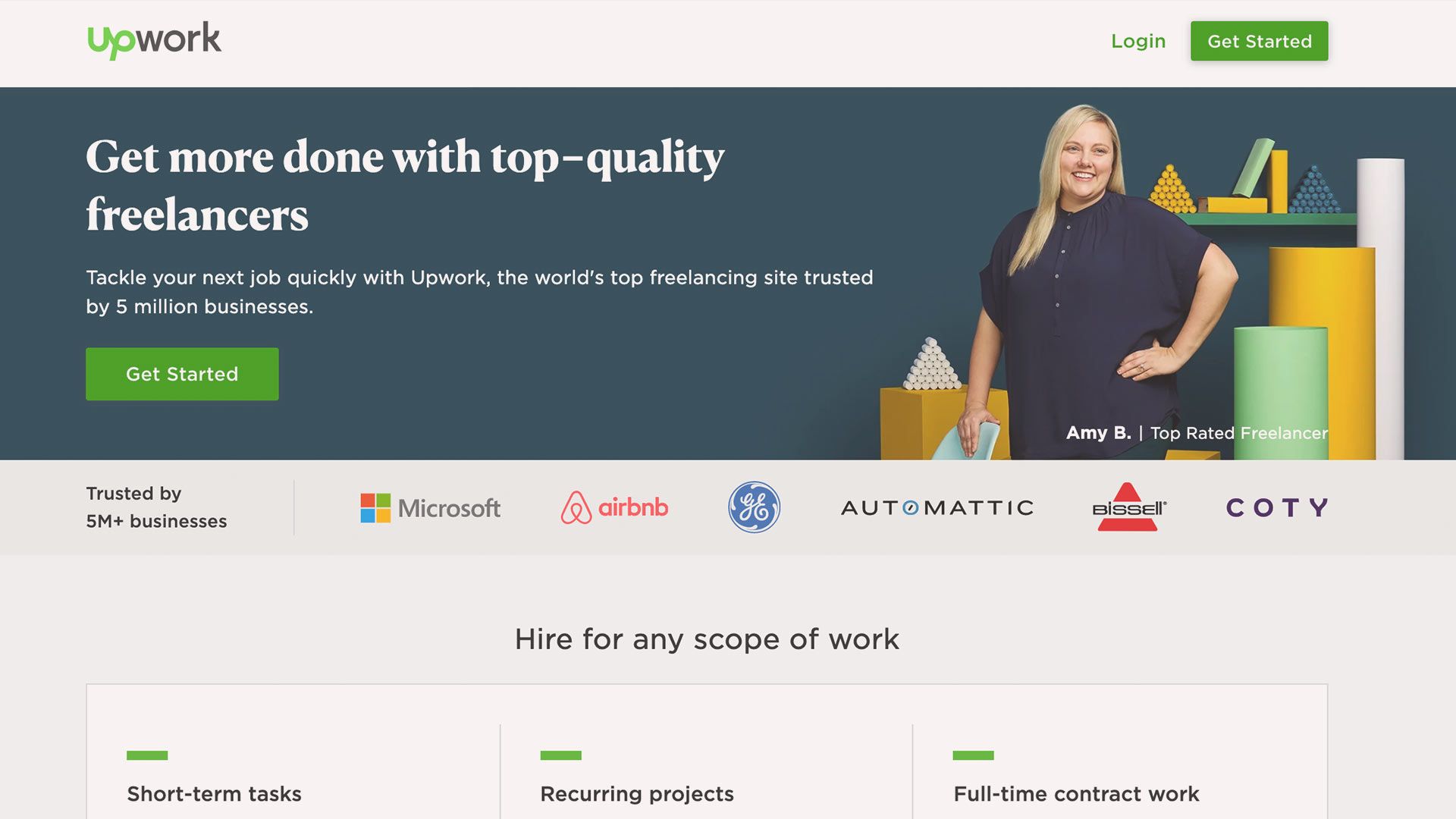 To find and hire a virtual assistant, you can work with an individual directly or go through an agency. For example, you can find individual virtual assistants on sites like Upwork or PeoplePerHour. Or you can go through a company like Belay to help simplify the process of connecting with a virtual assistant.
Both models have their pros and cons. If you go direct, you could save money, since there's no recruiter taking a cut, but you would have to do more work to screen the individual and potentially take on some risk.
For example, in the UK, some virtual assistants who perform bookkeeping may need to register for Money Laundering Supervision, as ValueAdd explains. ValueAdd provides a range of virtual assistance and in-person support, so working with an agency like this can help you gain flexibility and identify compliance areas—like this bookkeeping registration— which you otherwise might not be aware of.
However you choose to hire a virtual assistant, these workers can provide the support you need to grow your business, especially if you're looking for broad help, rather than hiring, say, a full-time accountant. Or maybe you just want the bragging rights for having your own assistant. Your friends don't need to know the details. The assistance may be virtual, but the results are real.