Take the mystery and the risk out of hiring a VA for your remote business.
The benefits of hiring a skilled virtual assistant to support your business extend far beyond freeing up your schedule. Think of a VA as an ace up your sleeve for solopreneurs and small businesses. With the persistent rise of remote work, even large corporations now embrace the power of including skilled VAs on their teams.
Whether you're a single-member start-up who's tired of ordering toner or the biggest brand in your field seeking dedicated assistants for your remote company, we'll dig into the critical elements of a virtual assistant contract and share expert advice from recent interviews we've conducted with Harvard lawyer and entrepreneur Bobby Klinck and VA coach and recruiter Hannah Dixon.
Your Virtual Assistant Contract Essentials
Contracts are a must, no matter how small the assigned tasks may seem.
"As an independent contractor, your virtual assistant may present you with a contract of their own. This is absolutely fine to sign, providing it covers you both well. If you'd prefer to use your own, that's no problem, but be aware that before anyone signs anything, discussions for revisions may be necessary," Dixon noted in her interview. But to ensure wall-to-wall protection that suits the needs of your business, consider drafting your own.
Launch your favorite notes app, because here's our list of essential VA contract components to keep you covered.
1. Description of Work and Services
"When you are drafting your agreement, be as specific as possible," Bobby Klinck told wrkfrce. "The goal of the contract should be to remove uncertainty, and that means being specific in the terms of the agreement. The goal should be for someone to be able to clearly answer questions about all the key elements of the contract, including things like what work the VA agreed to perform and how the VA is to be paid." Klinck added, "When in doubt, include more details."
Define the full scope of services and obligations to set clear expectations for the working relationship. Channel your inner list maker and get very detailed about the tasks you want to assign your VA and the steps required to complete them.
Be sure your contract clarifies:
Start and end dates for the project
Minimum and maximum work hours required per month/week and time-tracking requirements (you may ask your VA to use software like Clockify and Toggl Track to track and report their work time)
Delivery schedule, including time and time zone
Your communication schedule, with methods for briefings and necessary updates; also include availability and response time expectations, especially when working across multiple time zones
Services and software to be used and any restrictions for them; if a VA needs to purchase software, the financial responsibilities need to be spelled out
2. Compensation Terms
When hiring ethically, you're looking at rates starting around $15 per hour for an entry-level virtual assistant. Dixon shared a thoughtful reminder on the topic of fair pay.
"Three dollars an hour might sound cost-efficient, but it's simply not sustainable for virtual assistants who are being exploited for cheap labor." Many companies have hired VAs from developing countries such as the Philippines for "alarmingly low rates, under the guise that it's more than the minimum daily wage there." However, the work they are doing "is not minimum wage work; they are educated, skilled workers using the same online tools and programs to work in your business, for the same costs."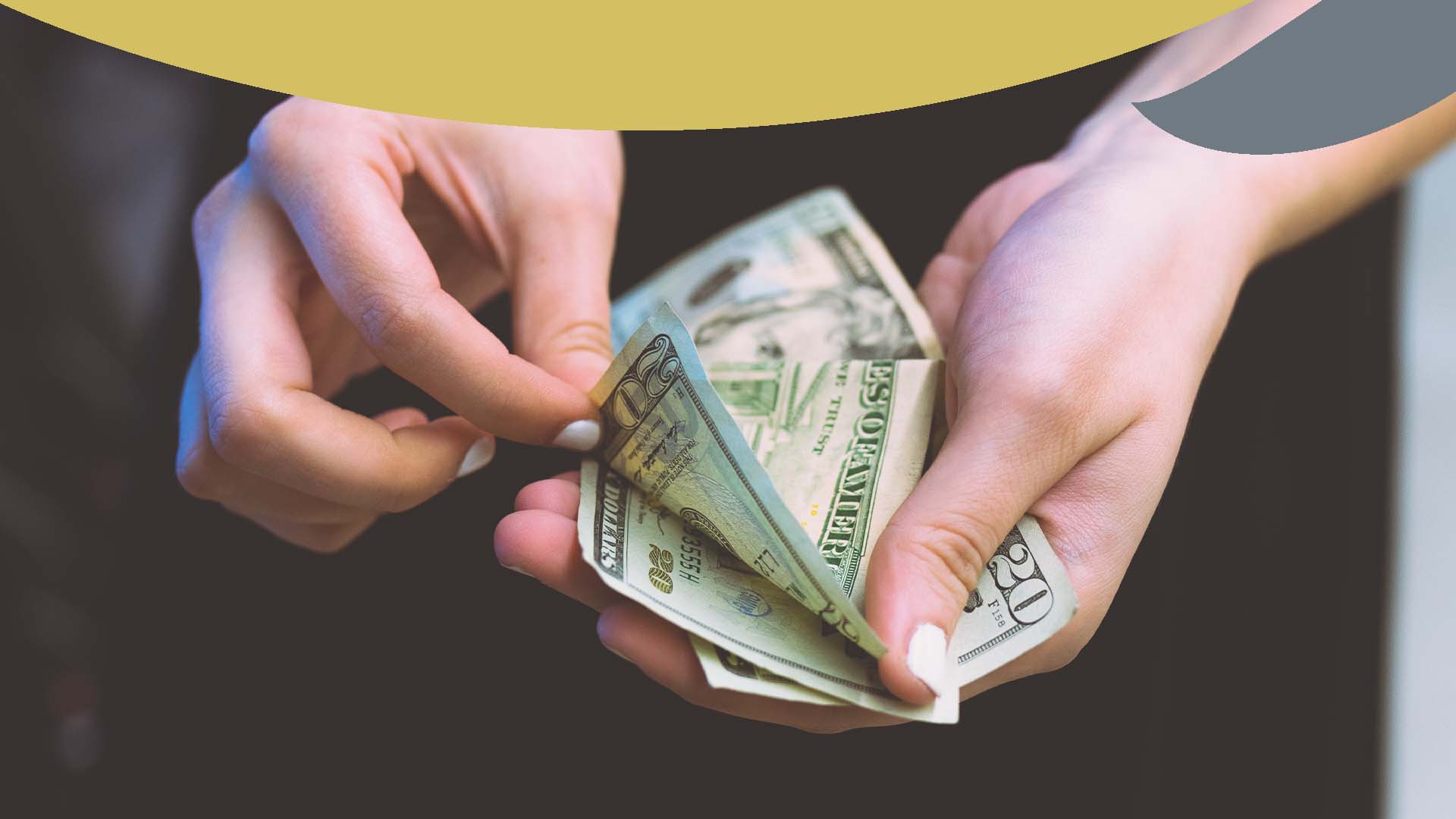 Stressing the importance of choosing reputable virtual assistant job listings, Dixon added, "Plenty of agencies still glorify cheap labor, but it should be our duty to raise industry standards, which will only result in higher-quality services and better living conditions for freelance workers. Thankfully, we're seeing a global shift where businesses are paying virtual assistants for the value of their skills and experience, not their nationality."
Once you and your VA agree on the appropriate compensation for the work, you can add it to the contract.
Be sure to include:
Invoicing requirements and timeline
Rush fees and overtime compensation
Fees or deductions if your VA fails to meet deadlines without advance notice
Payment schedule and delayed payments clause
Reimbursement schedule for approved project expenses
Terms for any surplus or remaining hours
3. Rights and Confidentiality
Your contract should declare that you have full ownership and rights of any and all (yes, there's some legal-speak involved) deliverables your VA produces. This grants you the authority over when, where, and how you use the work. It also requires your VA to get direct consent (preferably in writing) from you before displaying any deliverables in their portfolio.
"One commonly overlooked clause in a VA agreement is a clause that expressly covers who owns the work-product created by the VA," Bobby Klinck explained. It should be assumed, based on the Works Made for Hire doctrine, that the hiring agency owns the final product. But because the goal of the contract is to remove uncertainty, Klinck said, the contract should specify who owns the material and assign all rights to the business owner."
Furthermore, while supporting your business, your VA may work with confidential information that you want to keep private. Therefore, include a confidentiality/non-disclosure agreement with your contract to maintain necessary privacy and to ensure all information provided to your VA is returned or disposed of upon termination of the contract.
4. Responsibility and Liability Clauses
When asked about a crucial element all contracts should include, Dixon suggested, "A contract should always include a clause that clearly determines your VA's status as an 'independent contractor.'"
When your contract clearly defines that your virtual assistant is not an employee of your company, there will be no expectations for you to fulfill certain employer responsibilities. For example, VAs are not entitled to employee benefits such as paid vacation and sick days. The contract should state your VA is responsible for paying their own income taxes and insurance premiums.
And don't forget to expect the unexpected: Include a liability indemnity clause in your contract. This clause states neither party will be held liable for loss, damage, or delay due to circumstances beyond either party's control, such as natural disasters, power outages, terrorism, and so forth.
5. Termination of Agreement
Sometimes you need to terminate a VA agreement. Prepare for this possibility (in addition to a Spotify playlist of breakup tunes) by clarifying any grounds for termination. For instance, assuming a friendly breakup, note that either party must provide X days or weeks of notice. For less happy occasions, note missed performance benchmarks that would trigger a split, such as consecutively skipping briefings with no contact or X number of missed deadlines.
According to Klinck, "Writing a termination clause isn't that hard." The clause should "include specific instructions about the winding down of the relationship." Klinck suggests a VA contract should outline what the VA should do with computer files, including outstanding work or drafts to the business owner.
When detailing the termination process, be sure to include any penalties associated with sudden termination and the billing schedule/deadline for any remaining payments.
6. Other Provisions
While these will differ for everyone depending on the needs of your business and possibly your location, standard additional provisions to consider include:
Dispute Resolution Terms:
We all hope that disputes can be resolved through verbal negotiations, but if a conflict escalates, you'll be glad you detailed the terms.
On this subject, Bobby Klinck said two things should be addressed in a dispute resolution clause. First, disputes should be resolved through the courts or binding arbitration. Second, specify the physical location in which the disputes will have legal jurisdiction. "Generally, you'll choose for disputes to be resolved where the person doing the hiring is located and choose to have that state's law apply to the contract and the dispute."
Subcontractor Agreement:
Some VAs may need to subcontract work if a project is large or if their schedules are overloaded. (Outsource-ception!) Clarify if this is permissible, strictly prohibited, or accepted with conditions you specify.
With a solid contract drafted and approved by both parties, your final step is to sign on the dotted line, which can be done quickly through online services such as DocuSign or HelloSign. With full protection in place, you can comfortably realign your priorities in both life and work.