Turns out, not all buzzwords are bad. While the term "digital transformation" has arguably been overused in recent years to hype every product and strategy imaginable, these initiatives have been critical to untethering employees from their desks. The necessary shift to remote work brought on by the coronavirus pandemic has validated chief information officers (CIOs) and other leaders who have been driving digital transformation for years.
Switching from, say, on-premise use of Microsoft Office to cloud-based Office 365 once may have seemed like a minor change compared to larger business objectives. But already having made these shifts allowed many companies to transition to a work-from-home model at an unprecedented rate and scale.
As a May 2020 ZDNet article notes, "It's thanks to the CIO that businesses are able to carry on working. As the person responsible for delivering technology implementation, the CIO has a unique role in helping [organizations] to cope with the surge of interest in digital services."
There's not much time for a victory lap, however.
CIOs can and should take on an even more important role within companies that want to prepare for future disruptions and make remote work practical in the long term. They need to get to work positioning their companies for success. That means going beyond assessing technology to assuming more of a cross-functional leadership role to help everyone from entry-level employees to executives get comfortable (and productive) with long-term remote work.
CIOs Need to Prepare for Upcoming Stages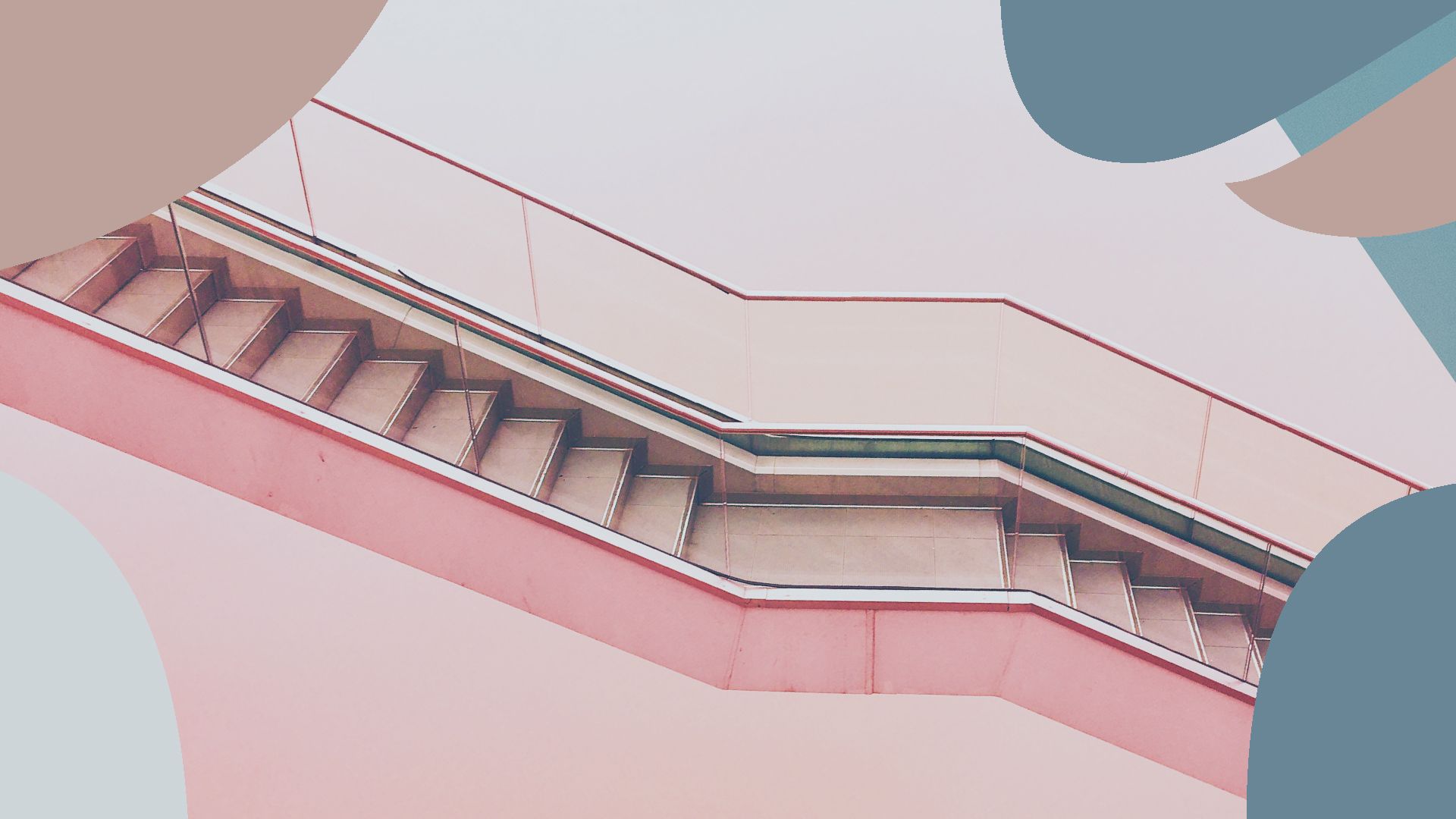 Past digital transformation initiatives have been critical to companies navigating the initial shifts that COVID-19 caused. Now, some of that scrambling needs to shift toward more permanent change. In addition to deciding what technologies to use, companies will need to define organizational policies and practices that allow employees to balance remote work with in-office work. CIOs also will occupy an important seat at the table, ensuring that companies implement strategies to facilitate new ways of working.
As McKinsey explained in a mid-March analysis (when the coronavirus outbreak first caused businesses to shift to remote work) businesses will likely face three operational stages:
Stage 1:
"Ensuring stability and business continuity while containing the crisis."
Stage 2:
"Institutionalizing new ways of working."
Stage 3:
"Using learning from the crisis to prioritize tech transformation for resilience."
Many companies remain in Stage 1, due to the continued effects of COVID-19 across the United States, and businesses still face a difficult economic environment. But forward-looking CIOs will help their companies move as soon as possible to the second and third stages.
In these stages, CIOs should be working internally to make remote work as normal as coming into the office, regardless of what is happening in the outside world. Doing this provides the added benefit of reducing the risk of future disruptions and increasing flexibility.
"The goal for CIOs is to emerge from this not having just 'managed' the crisis but being stronger because of it," the McKinsey report authors note.
What Technologies Do CIOs Need to Consider for Remote Work?
Hopping on Zoom calls and using Google Docs are simple ways to make remote work practical, but CIOs need to go farther to make remote work part of a company's DNA. Even if businesses want employees to return to the onsite office, they will benefit from providing employees with more flexibility to sometimes work from home, while also having emergency procedures in place to return to 100 percent remote models as needed at any time, for any reason.
To increase flexibility and resilience, an IBM report for CIOs recommends that companies use hybrid multicloud environments. Such structures build resilience in the event that a primary cloud provider faces an issue like a cyberattack.
"While you may enjoy preferred relationships, you should also have options to shift workloads across clouds and cloud providers without hampering performance," the report notes.
IBM leaders also advise CIOs to consider technologies like virtualized appliances, comparable to those used for VPNs. As the IBM report explains, "Virtual appliances can quickly add capacity without needing to ship hardware—a distinct advantage when supply chains are disrupted."
As VentureBeat reports, when internet traffic soared during the pandemic, Comcast kept up more easily thanks to virtualization initiatives. Using a virtual cable modem termination system (CMTS), which delivers internet traffic across a neighborhood, helped Comcast reduce the risk of a physical CMTS failing and bringing traffic to a halt. Instead, the virtual CMTS limited network failures to smaller groups, and virtualization helped Comcast oversee the health of a network online.
CIOs also need to think about how technologies connect to other business areas. From working with customer service managers as they remotely support customers, to collaborating with finance teams as they forecast the cost of future disruptions, CIOs can help companies get ahead of pain points, rather than just reacting to them.
A KPMG article says that CIOs and chief information security officers (CISOs) must be mindful of IT supply chain issues that the pandemic (or other disruptions) can cause, for example, identifying vendors that might face financial pressure. In other words, CIOs can't simply call it a day after choosing a few remote-work technologies. They also need to be prepared to switch vendors and work with finance pro teams to establish a plan in case a supplier goes out of business or faces severe delays.
Preparing for Workforce Culture Changes
In addition to adapting technology to help prepare for McKinsey's second and third stages of institutionalizing new practices and becoming more resilient, CIOs also need to help drive more permanent cultural changes within their organizations.
As Citrix CIO Meerah Rajavel explains regarding the shift to remote work, "We knew the technology would work. But every CIO knows change is not just about technology, it's about people, process and technology." She adds that moving to a work-from-home environment first required collaborating with HR, given the significant change for employees.
Going forward, CIOs will need to continue this type of collaboration. That includes working closely with areas like recruitment to find candidates who are comfortable with a more digitally-driven company, as well as advising other executives and department heads on how they can create a more remote-friendly environment for themselves and their teams. At the end of the day, remote work depends on everyone within the organization being comfortable with and able to adapt to technological, operational, and cultural change.
"Create a work-from-home guide to help employees resolve basic IT issues and access support for key productivity tools, particularly those enabling collaboration. At the same time, ramp up communication channels to make it easier for employees to tap the help desk," a Deloitte analysis in the Wall Street Journal advises.
Embracing the Era of Remote Work
Selling "digital transformation" has come, and gone. CIOs now need to prepare their organizations for a continued increase in remote work, however that might look within their companies and industries.
By collaborating with other leaders and groups to create a more remote-friendly culture and by preparing all aspects of technology to adapt to future disruptions, CIOs can help improve a company's long-term positioning for whatever challenges lie ahead. In turn, CIOs can drive leadership forward, rather than simply pushing companies to catch up as new challenges emerge.