Loneliness and isolation are two of the biggest struggles for remote workers. A 2017 Harvard study found those working outside the office felt left out from, or even shunned by, their companies. Gallup research from earlier in 2020 found that just 30% of remote employees reported feeling engaged with their company and professional relationships, which means more than half (54%) didn't.
That's an alarming percentage of glum remote workers, but you can introduce many activities to your remote team to boost their engagement, and thus performance, while helping ease possible feelings of loneliness or isolation.
Try Quizzes or Questionnaires
People generally like sharing about themselves (who hasn't posted their BuzzFeed quiz results illuminating which Harry Potter character or kitchen utensil they'd be?) and learning about coworkers. Take advantage. One manager who runs a healthcare technology startup in Berkeley, California, has been conducting Thursday afternoon games and quizzes since March 2020 for his team. Activities range from show-and-tell to a game that lets employees match coworkers with their baby photos.
Other ideas include connecting a fact with a coworker—Emilio in Marketing was a high school chess champion? Who in your company has been to all seven continents? Or try a themed trivia competition or a game of "Would You Rather": Would you rather know the history of every object you touch (hmm, maybe not the best choice during a pandemic) or would you rather have the ability to talk with animals? No matter what you choose, keep it tasteful and appropriate, especially if game times overlap with team happy hours.
Here are a few resources to get you started. Connecteam lists different games you can play with your remote team. QuizBreaker is a fun platform for team-based icebreakers. Skribbl lets remote teams play Pictionary. And don't forget the classics, like charades, which is easy to play on Zoom. Focus on connection as much as competition—these games and quizzes should be uplifting activities that build camaraderie among the players.
Happy Hours
Although you may not be able to gather at your favorite after-work watering hole on Friday night, companies, managers, or employees can set up a recurring Zoom happy hour, allowing a space and place for more informal conversations. Employees can drop in and out as they please; adult beverages are not mandatory.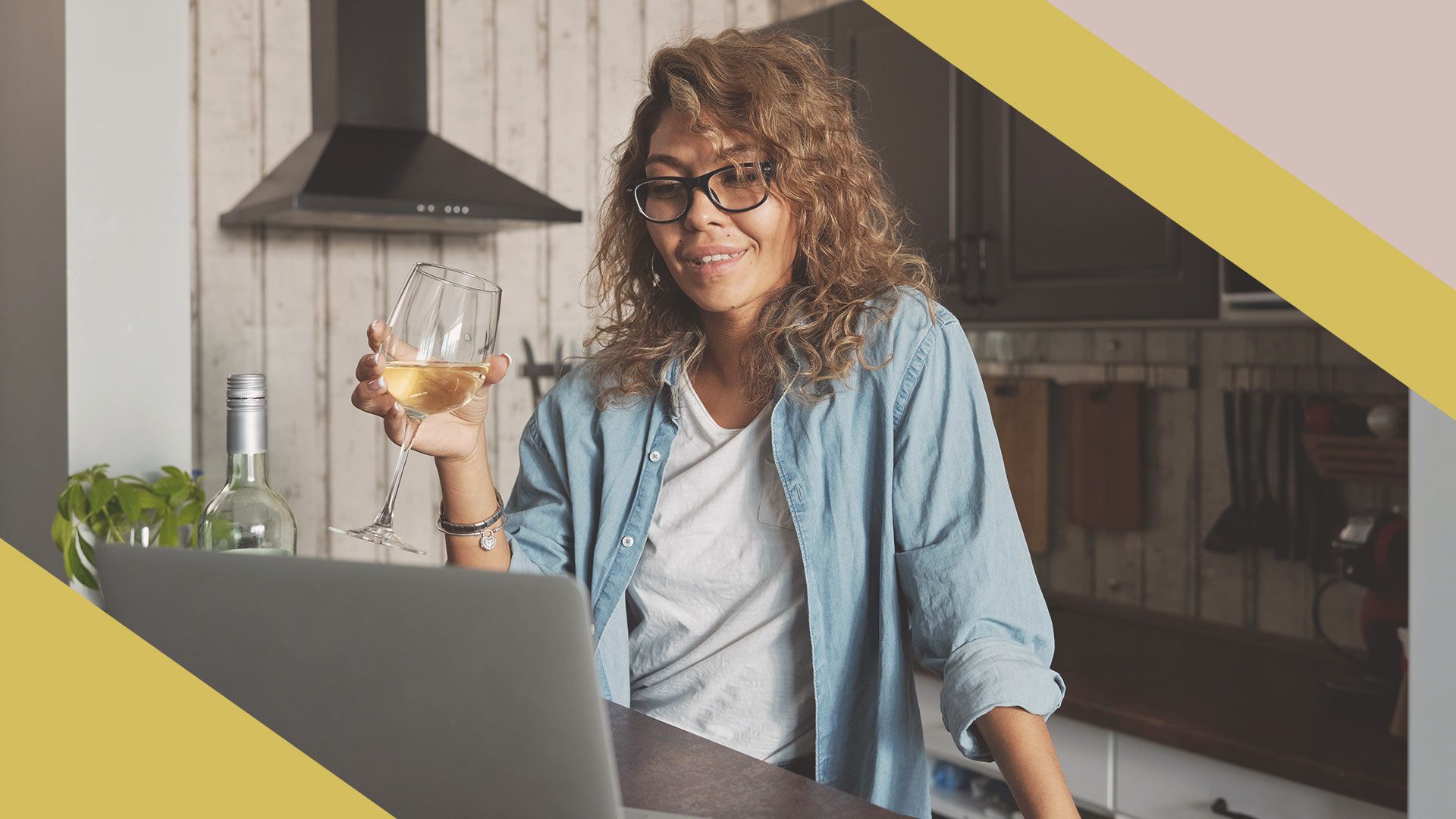 If you're the manager setting up the Zoom invitation, be sure to communicate to your team that happy hour is voluntary; there is no pressure to join.
Book or Movie Clubs
Everyone loves stories, so how about introducing a movie or book club? Or even a podcast club? This group can be more informal and meet once or twice a month. Like happy hour, it shouldn't be required. Participants can decide if they'd rather pick one common movie, podcast, or book to discuss or if people just want to talk about whatever they're watching, reading, or listening to at the time.
Create Your Own MTV Cribs
Remember MTV Cribs when celebrities showed off their outrageous digs? You can create that type of light-hearted activity among coworkers and teams—though note this tends to work best for smaller teams. Employees can take turns showing off their homes, giving them ample time to prep that gilded bathtub. Pro fun tip: Try adding costumes for those with a theatrical side. Select a theme or even channel a favorite celebrity—just keep it fun and, of course, voluntary.
Host a Virtual Lunch
Every so often, block off an hour to enjoy a casual lunch with your team as a whole, in small groups, or one-on-one. Pro tip: Offer a $25 reimbursement so employees can order takeout, delivery, or even buy groceries if they want to cook a fancy lunch for themselves. If an hour is not possible, try 15- to 30-minute virtual coffee chats. Offer a $5 or $10 virtual gift card so employees can run to their local coffee shop for a pickup.
Create Fun Group Chat Threads
Create a #random Slack (or Microsoft Teams, or another virtual chat function) thread for your team. They, and you, can fill it with random YouTube videos, gifs, images, and links to songs or playlists on Spotify.
You can also create entertainment threads that highlight popular television shows, movies, or Netflix series. Or post a health thread where coworkers can share health-related goals—meditation, nutrition, exercise—and check in with each other on progress.
Collaborative Playlists
Everyone loves music, so start a Spotify playlist and encourage coworkers and teams to contribute to it. Themes can be anything: new jams, pop, old school, global. Try creating playlists that inspire productivity, relaxation, or vigorous workouts. Remember: Musical tastes are subjective; one person's idea of relaxing music might be Beethoven's "Moonlight Sonata," while another prefers Metallica's "Enter Sandman." Be flexible.
Sharing Workstyles and Health Check-Ins
Team-building activities can also be helpful, like a weekly "workstyles" meetings. Try having one team member put together a presentation about their personal work style. When are they most productive? When do they need to shut down communication and do their deep-focus work? When are they most able to have meetings, take phone calls, or answer emails?
Not only is this great information ("don't call Jim at 1:00 pm!"), these check-ins also can be a time to ask team members how they are doing mentally, emotionally, and physically. What is going well in their lives? What are they proud of? In what ways are they struggling? What can you, as a manager, or other team members do to support or help?
Conduct a Remote Working Quiz
The platform Quuu, which provides social media content suggestions, has a quiz for its remote employees about their general satisfaction with work. Try creating your own quiz to ask your team about their experience and improvements you could make. While it's not as fun as a game of happy-hour charades, it can help you learn about your team and make data-driven adjustments.
Weekly Buddies
Quuu also recommends creating a weekly buddy system. Each week, match one coworker with another coworker to be their buddy for the week—that's their main person to talk to about ideas, challenges, or issues.
Plan IRL Meetings and Events
Depending on social-distancing guidelines, consider planning some meetings in real life. IRL meetings often give team members something to look forward to. Even the most remote or distributed teams—like Zapier—have IRL meetings and retreats.
Remote teams can be some of the most productive, engaged, and cohesive groups in your organization. But that engagement does require a little work from team leaders and management. Experiment with these suggestions as a starting point and discover what works for your particular team, department, or company.